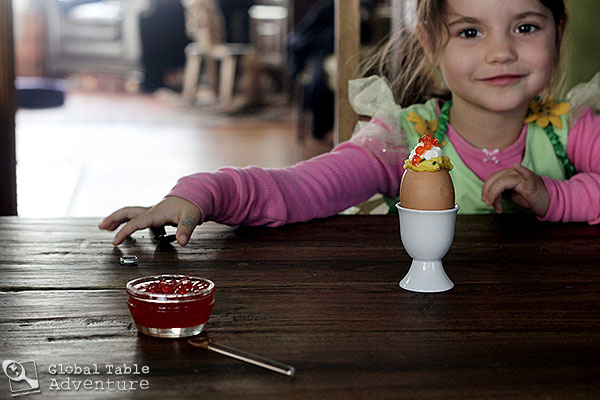 The scrambled eggs in Russia are so moist and creamy, you'd swear there's cheese folded up inside. To achieve this texture, the eggs are never whisked or salted at this stage, but broken directly into a pot (not a pan), then cooked over gentle heat in a "on again, off again" game that makes Ross and Rachel's relationship on Friends look stable. Finally, a generous swoosh of heavy cream and a sprinkle of seasoning finishes the eggs off right.
Then, while they're still steaming hot, you slide them inside a hollowed out egg shell.
Even with all this glamour, it's the glimmering, shimmering egg topper that really steals the show: the caviar (a.k.a. more eggs).
Caviar is Russia's love. To give you an idea of how precious these fish eggs are, imagine spending $8,000 on a pound of anything. Well-to-do Russians are happy to spend that much per pound on caviar. Thankfully for the wallet, one only eats an ounce or two in one sitting.
I got the idea for today's recipe from Andrew Zimmern. Here's how they make egg, egg in one of the fanciest hotels in Russia (watch at about 8 minutes 35 seconds):
?
P.S. If you're not in the mood to make eggs, you can eat caviar with nothing more than a spoon. This is considered extra deluxe in Russia (a.k.a. super rich).
Makes 4-5 
Ingredients:
5 eggs
1 Tbsp butter
1-2 Tbsp cream
1 Tbsp chopped chives
salt & pepper
caviar, to taste
Method:
Use a pin to poke a hole in the top of your egg. Flick pieces of shell outward to make an opening in your egg. Place the egg innards in a bowl, then rinse the shells and set aside to dry. The top doesn't have to be perfect, as the scrambled eggs will cover it up nicely.
Repeat for all the eggs.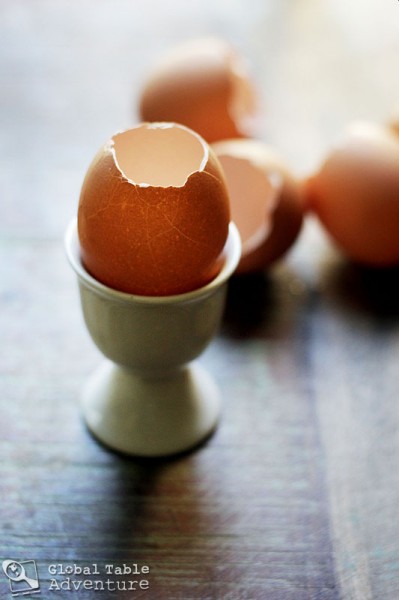 Meanwhile, chop up some chives and a bit of heavy cream.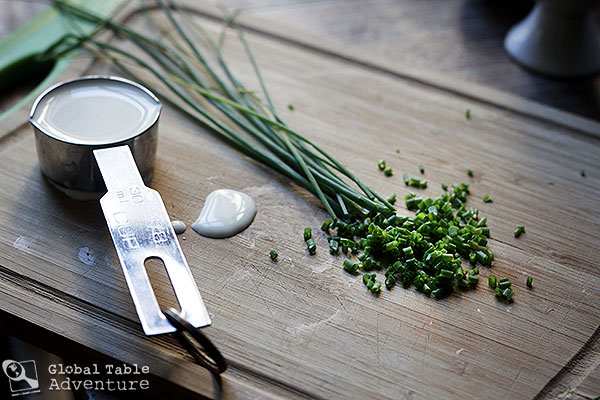 Add the butter and eggs to a pot. Heat over gentle heat while whisking constantly. Never let the mixture scramble. Continue to remove from heat to let the eggs set slowly. Then, when you are about done, whisk in the cream, salt, pepper, and chives, to taste.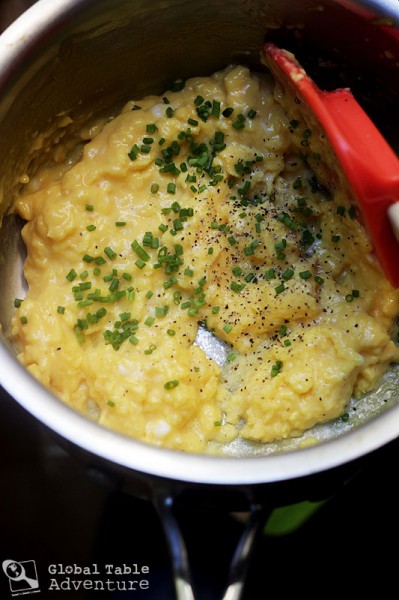 Gordon Ramsey has a great demo, to see this technique in action: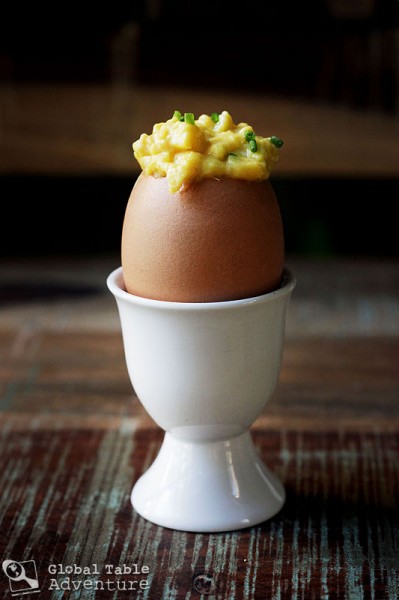 When you're done, fill the egg shells with the scrambled eggs…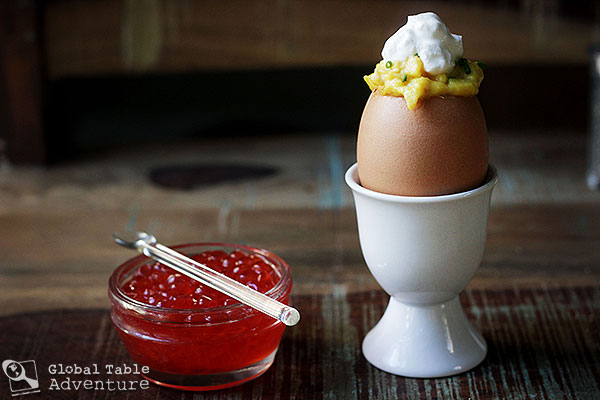 … top with a bit of sour cream and, of course, the caviar.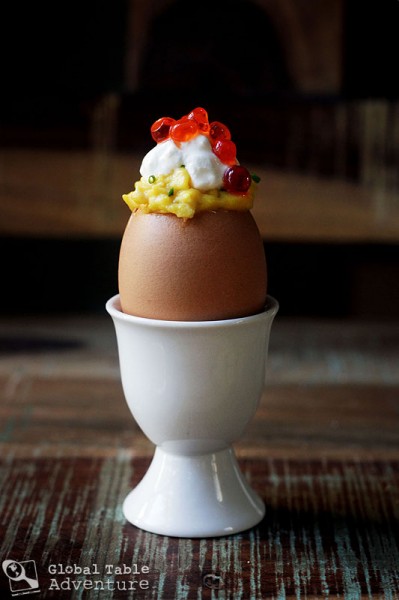 It's so pretty, she's actually curious.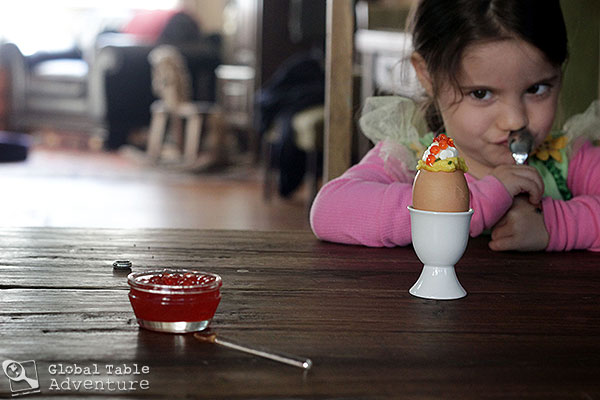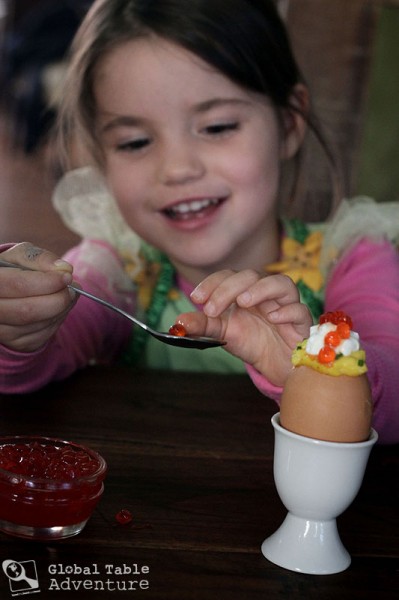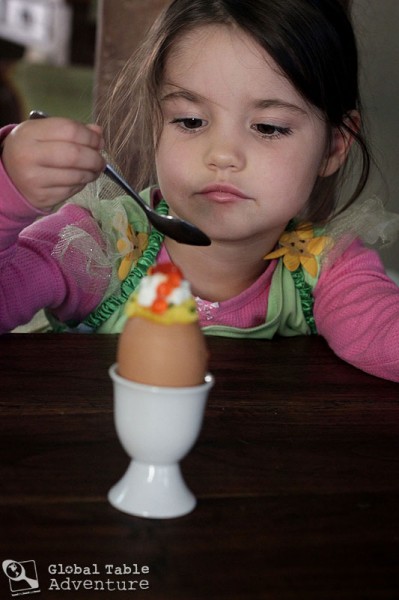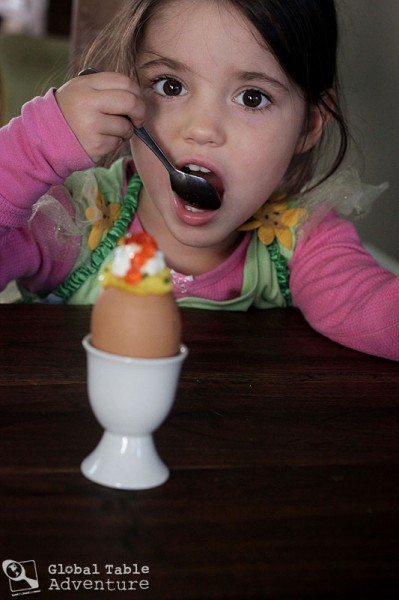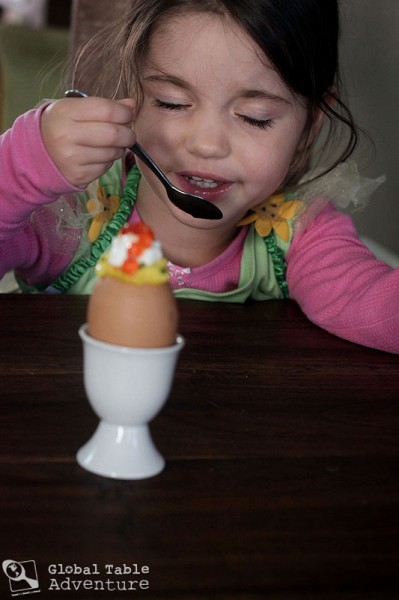 Well, at least she tried it!
Would you?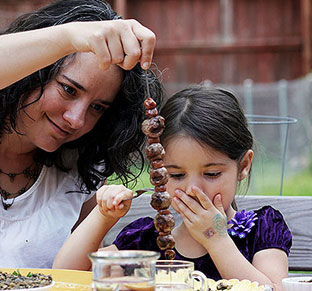 Hungry for more?
Be notified when National Geographic releases my memoir.
Simply fill in your details below.