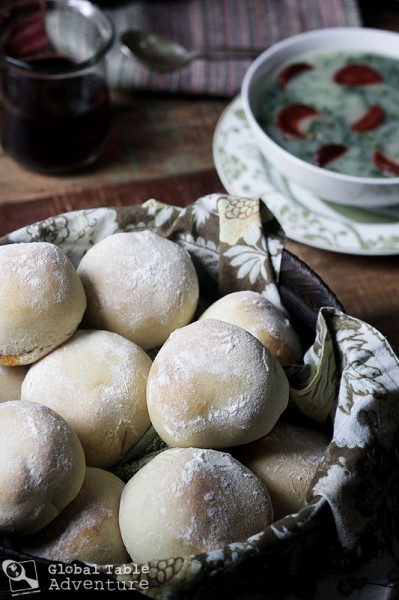 There are three ways to avoid the awkward party phenomenon.
1. You can get to the party early enough to snag a good seat on the couch.
2. You can bring a friend (it's a well documented fact that, if you have a friend at your side, you'll have someone to talk to when you don't feel like dancing, someone to laugh with when you do feel like dancing, and someone to make sure you don't do anything silly during the twilight zone part of the party).
3. Then there's these rolls. Oh boy.
Show up to a party with steaming hot Portuguese rolls filled with chorizo sausage and not only will you have something to hold onto when you're not sure what to do with yourself, you'll draw a crowd.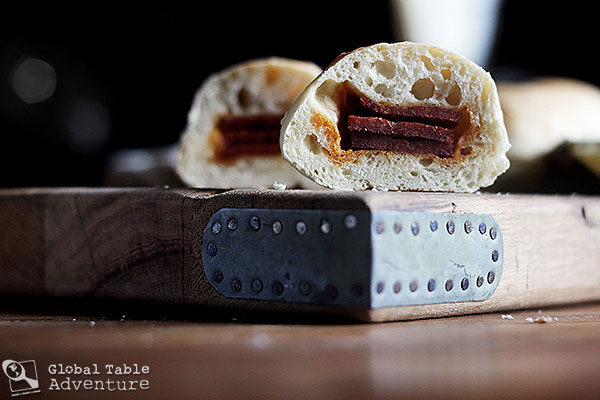 People think bread is so hard to make, but the secret is you just pile everything into a bowl or standing mixer, mix it up, and let it sit for an hour and half. Then you shape it, let it rest and bake. Done!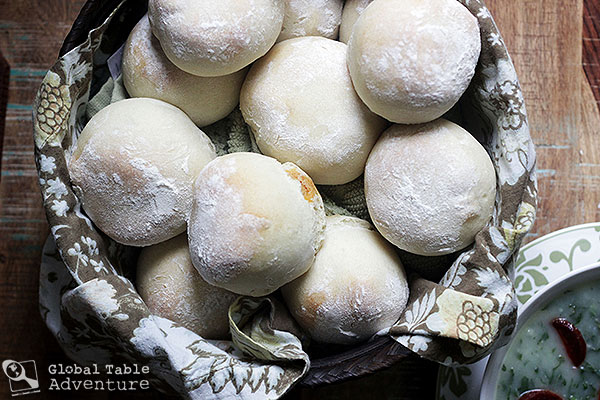 Makes 10 rolls
Ingredients:
For the dough:
4 cups flour
2 tsp instant dry yeast
2 tsp salt
2 Tbsp olive oil
1 1/2 cups warm water
For the filling:
6 oz chorizo sausage cut into slices and casing removed

Method:
First, find a place where the waves crash against your imagination. This is always a great place to make bread.
Then, add all the dough ingredients into a standing mixer fitted with dough hook and set the timer for 10 minutes. You can also mix by hand and knead for 10 minutes as well.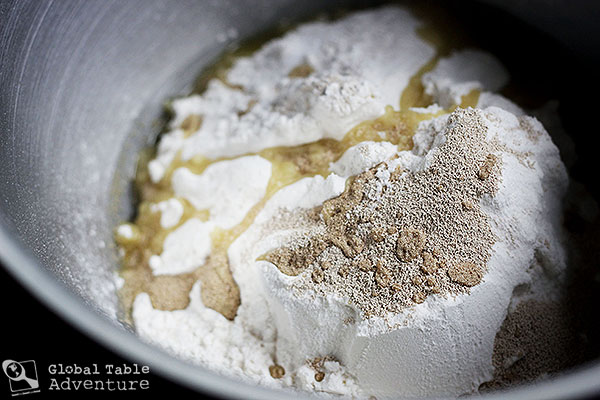 The dough will be smooth and elastic. Cover with a damp cloth and let rise into a puffy cloud for 1 1/2-2 hours.
Meanwhile, dream yourself a happy dream – perhaps in the sunny courtyard of an old castle. The kind with an era of stories to tell and a flag whipping in the wind.
Next, divide the dough into 8-10 evenly sized pieces, pat flat, fill with about 3 slices of chorizo, pinch the dough together, flip over onto your baking sheet, and let rise another 30 minutes.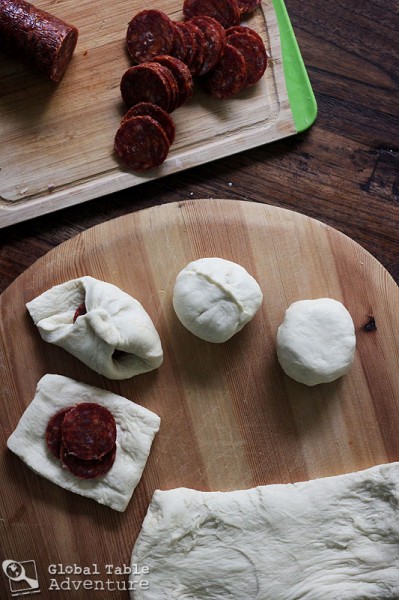 Tip: For an added bit of charm, dip each roll into flour. It'll give the bread a nice artisan look when you take it out of the oven.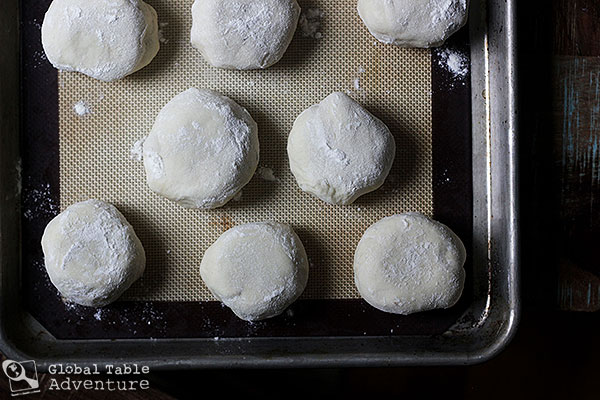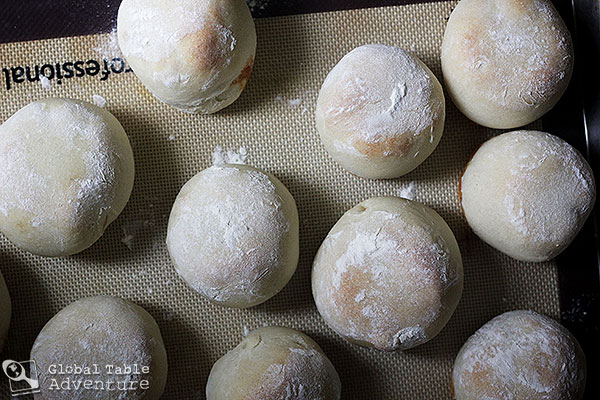 Bake at 400F for 15-20 minutes. Pop the hot rolls in a cloth-lined basket and you're ready for anything – a nice hot bowl of soup by the window, or even a wild party.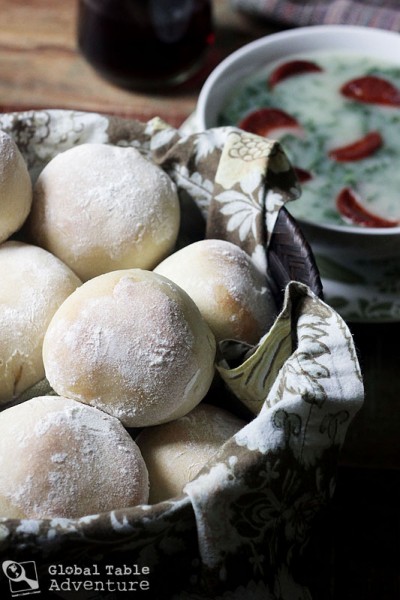 We brought the hot chorizo rolls to Ava's teachers.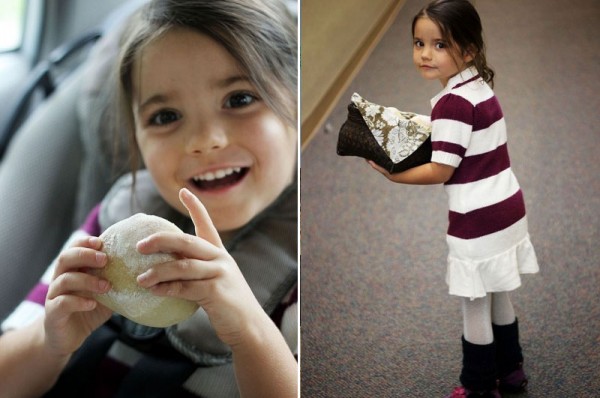 Ava loved every second of passing out the rolls.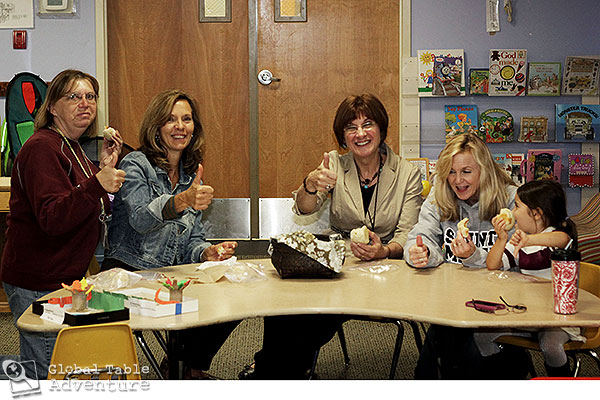 Note how, even with the "thumbs down" Ava ate her entire bun. She's such a silly goose.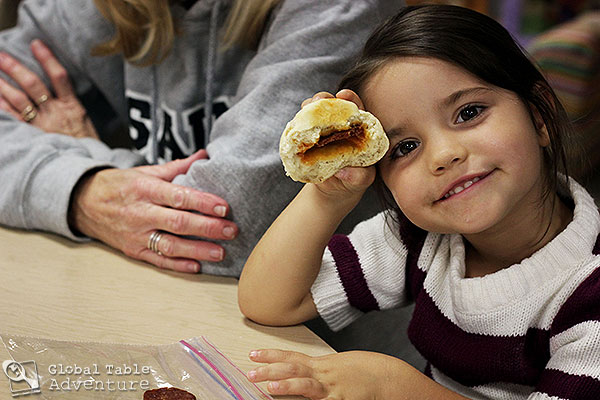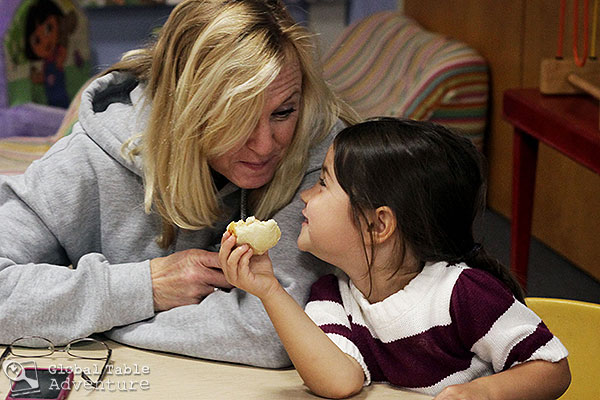 We also brought some to the airport to see papa, who was returning from a week-long business trip.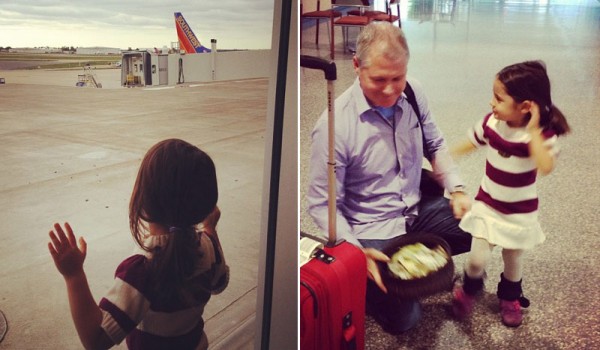 These chorizo rolls are ready for anything.
Thanks, Portugal.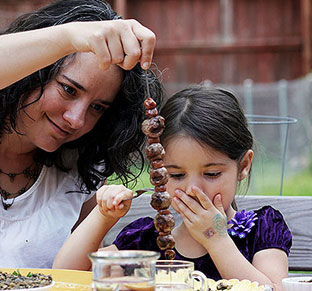 Hungry for more?
Be notified when National Geographic releases my memoir.
Simply fill in your details below.