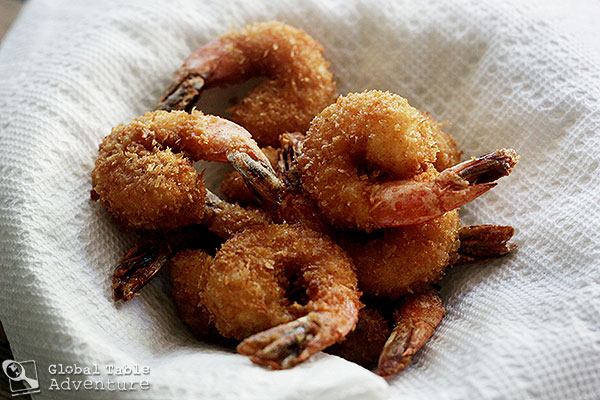 Fact: Shrimp are like relationships. They should be warm and inviting. Not cold and clammy.
I've never been a fan of cold shrimp at cocktail parties. I eat them begrudgingly (if only because I'm an eternal grazer). All the while, I daydream of a crackling, crusty, and "fried-until-golden-brown" shrimp.
I'm not sure why I settle on cold and clammy at cocktail parties, but I do it every single time.
Thankfully, I didn't make the same mistake when choosing my husband.
And, after this week's Global Table, I may never do it again with shrimp.
While you won't find Coconut Shrimp in the remote villages of Papua New Guinea, you will find it in the country's coastal restaurants. In fact shrimp would be the dainty option; often they'll use humongous prawns and serve spicy chili sauce on the side for dipping.
To give the shrimp authentic spice without sauce I added a sprinkle of brilliant cayenne… a spice the color of a Papua New Guinean sunset and a fishermen's dream.
Ingredients:
1 lb shrimp, peeled & deveined, tails on
1/3 cup flour
1/2 tsp salt
1/2 tsp cayenne for mild, or more to taste
1/3 cup Panko bread crumbs
1/3 cup shredded coconut
1/3 cup coconut milk
vegetable oil, for deep-frying
Method:
Paddle across the sea and sit crossed legged at the foot of a billowing volcano. It's as good a place as any to blanket shrimp in fluffy layer of coconut panko breading.
Once you've studied several cloud animals as they roll out of the volocano, set up a shrimp dipping station.
In one bowl, mix up the cayenne, salt and flour. Go bold with the cayenne if you'd like. Personally, I was in the mood for mild.
Fill a second bowl with coconut milk use extras to make Cambodian Grilled Corn).
In a third bowl, combine coconut flakes with panko bread crumbs.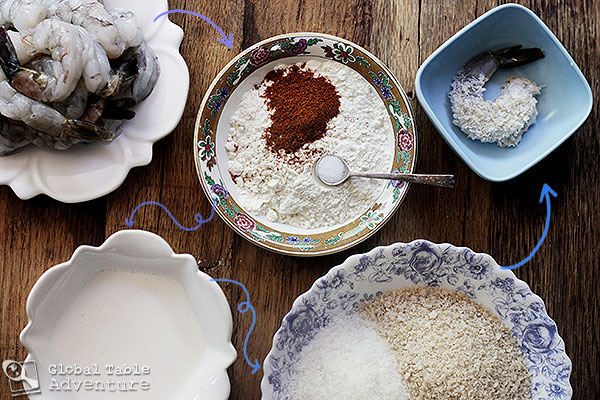 Follow the arrows from raw shrimp to breaded shrimp.
First go into the flour mixture, then the coconut milk, and finally the panko.
Tip: Once breaded, you may freeze the shrimp on a cookie sheet until firm, then combine into a freezer friendly container until needed.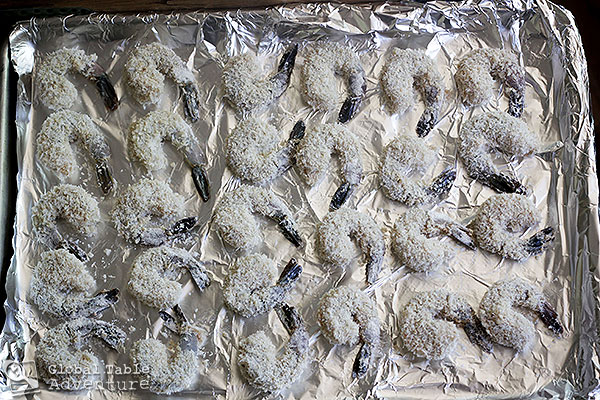 You can also fry them right away in a shimmering vat of oil until golden brown (350F)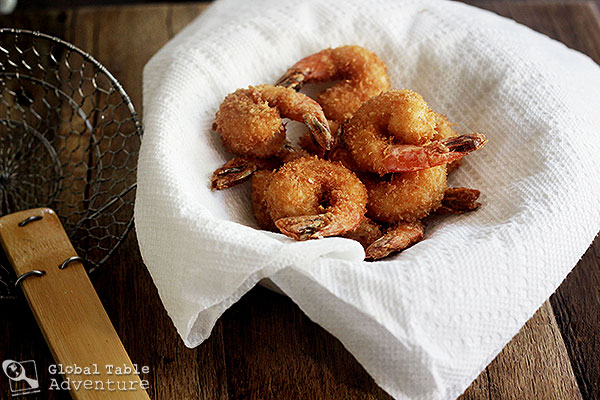 That's what I did and they cooked in less than two minutes.
Enjoy these plump, juicy, hot, shrimp …. and dream of volcanoes so powerful they send a ripple of clouds through the sky on a breezy whim.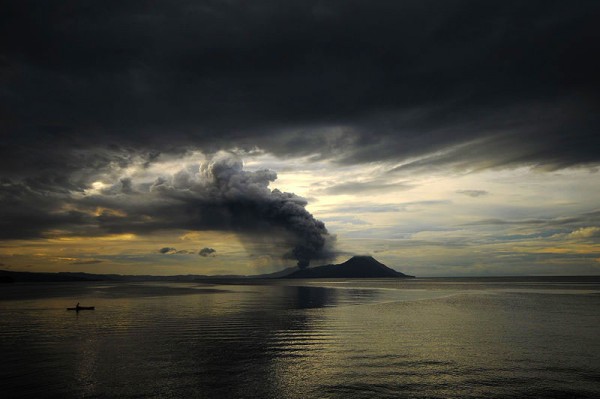 This is life on Earth and she's ever so beautiful.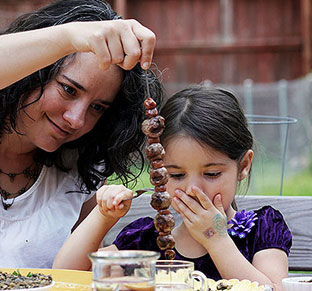 Hungry for more?
Be notified when National Geographic releases my memoir.
Simply fill in your details below.