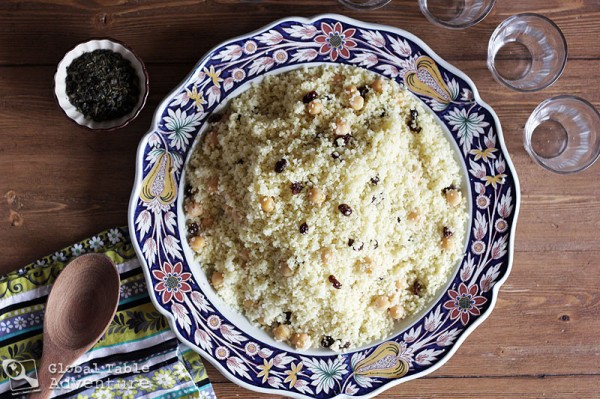 I've been putting off making couscous. I don't mean the boxed, nearly instant kind – I make that fairly often. What I'm tackling today is delicate, fluffy steamed couscous. The kind  you buy in the bulk bin. The kind that fluffs up like a dream. According to Clifford A. Wright, steaming the tiny pearls twice, sometimes three times, is the "only" way to make proper couscous.
Color me intrigued.
While we've cooked many countries that enjoy couscous (Libya and Algeria for example), I put off making authentic couscous because I was… well… afraid of failure.
I have a tendency to do that when it comes to trying something new. I dance around challenge, especially when I'm tired. However, on quiet rainy days, when there is nothing else to do, I feel braver. Like I can accomplish anything. Be anything. That's when I'm most likely to  buckle down and go for it in the kitchen. It's like there's a cloudy cushion surrounding me, making it okay. Turns out, Clifford A. Wright is on the same wavelength. He suggests, if it's your first time, making steamed couscous a rainy day activity.
So that's what I did. Finally.
Turns out making steamed couscous isn't as complicated as I expected. In between steps I can work on other recipes, tidy up, or – my favorite – write a love letter. While using a couscousier would have been ideal, I managed to cobble together a perfect steaming device from my very own kitchen supplies. (I'll get to that later in the recipe).
Serves 6
Ingredients:
2 cups couscous (not instant – buy it from the bulk section)
1/2 tsp salt
1/2 cup water
1/4 cup olive oil
Cheesecloth.
Optional additions:
1/4 cup raisins,
1 cup cooked chickpeas
chopped dates, figs, etc.
Method:
Think of couscous as edible dunes… drifting and dreamy.
What a beautiful world.
Now, let's get happy with couscous!
Step 1: Wet the couscous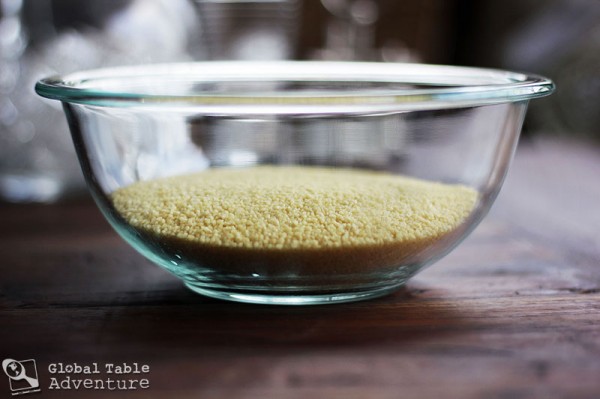 First, rinse couscous in a large bowl of water. Drain and spread couscous over a double layer of cheesecloth (or a linen cloth) on a large large, flat tray or platter. This gives the couscous room to fluff up evenly.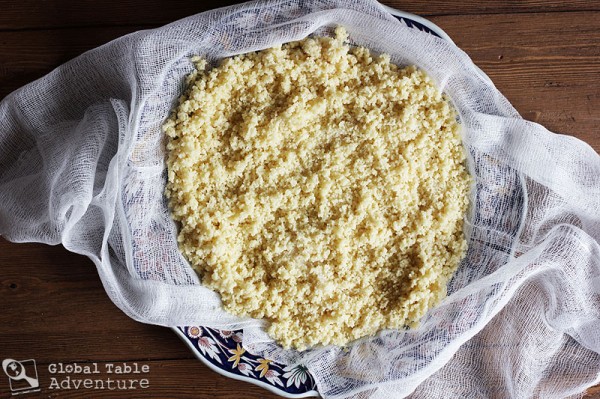 Sprinkle evenly with salt, then let the grains swell for 10-15 minutes. Meanwhile heat up the water in the steamer.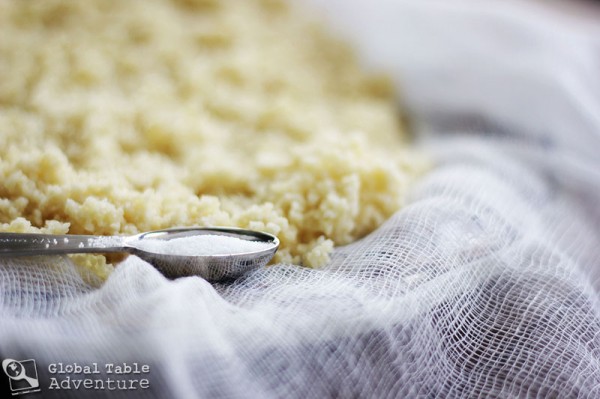 Right before cooking, break up any lumps by raking through the couscous with your fingers.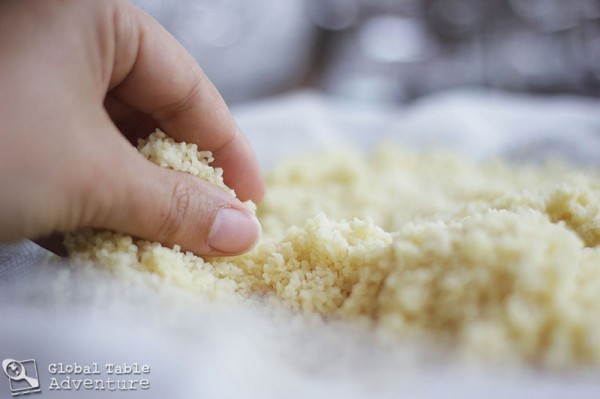 Step 2:  Steam the cous cous
Using a steamer, couscousier, or colander/pot combo, steam the couscous (simply lift it into the steamer by the cheesecloth to make the transfer back and forth less messy. Gently steam, covered, for about 15 minutes.
While you wait, write a love letter. Address it to a friend, a partner, or yourself. Smile.
Step 3: Wet the couscous again
Now, lift the couscous out of the steamer by holding onto the cheesecloth and lay it all back onto your platter. Drizzle on a 1/2 cup cold water and …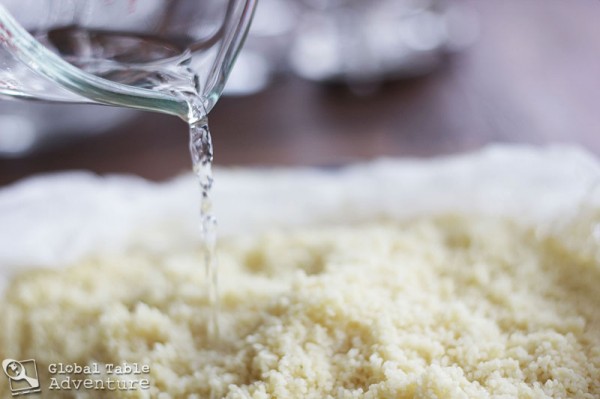 … the olive  oil. Work it into the couscous, breaking up any lumps as you go.  You may
need to use a large fork to rake through the grains if it is too hot for your fingers. Let rest ten minutes. Break up any lumps.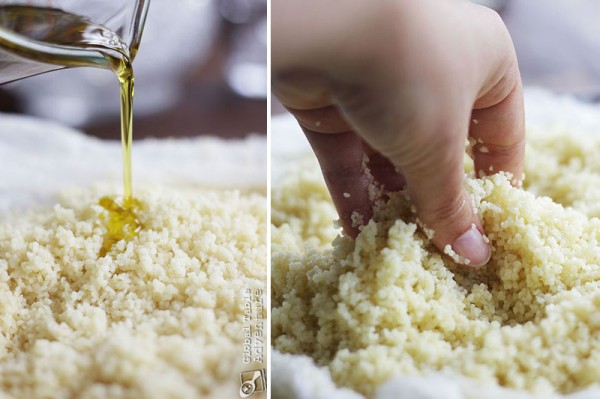 You can add plumped raisins, chopped figs, dates, chickpeas, etc at this stage, if desired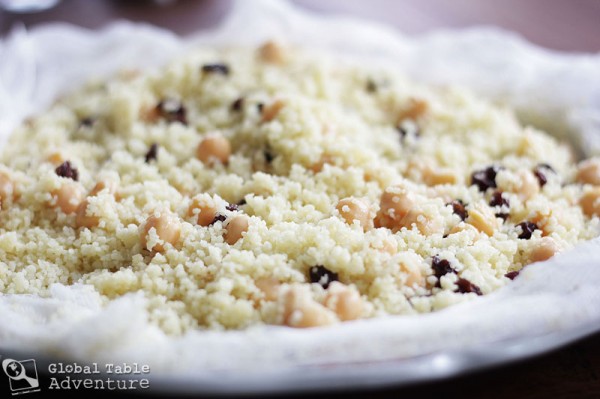 Step 4: Second Steaming
Return the couscous to the steamer and cover. Gently steam until done – 10- 20 more minutes, and serve hot.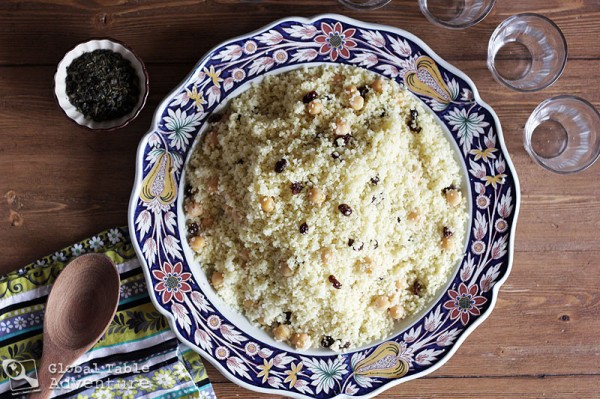 It's yummy with lamb! Just ask Miss Ava.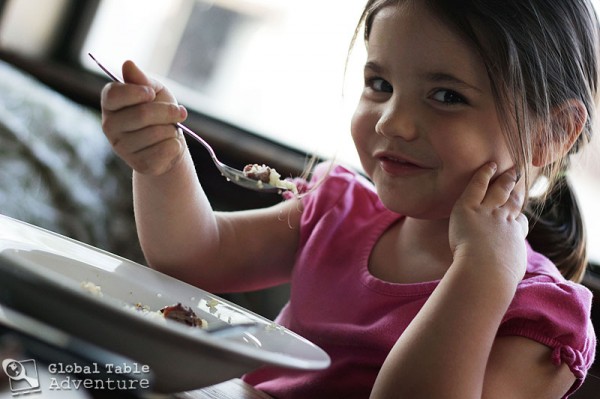 Do you steam your couscous? Any other tips you want to pass on?
Have a beautiful, happy day!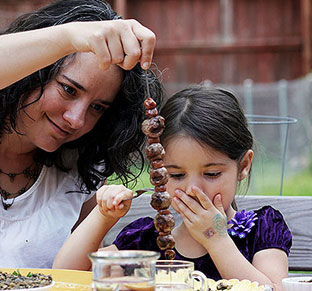 Hungry for more?
Be notified when National Geographic releases my memoir.
Simply fill in your details below.