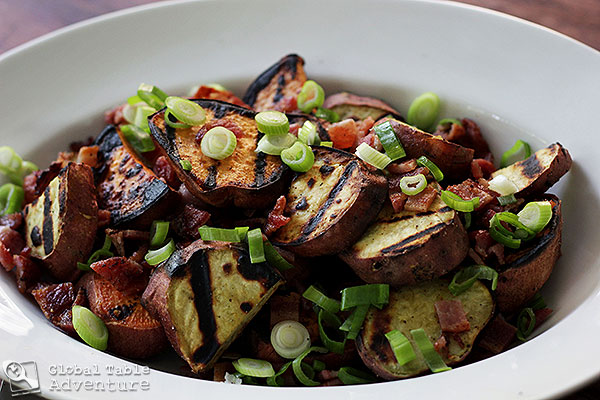 When I read that New Zealander's love "kumara," I wondered what this dreamy word could mean. When I found out kumara are simply a variety of New Zealand "sweet potatoes," I was thrilled. Sweet potatoes are on my "will-eat-any-time-of-day-for-any-reason-especially-for-my-last-meal" food list. Not many foods make that cut.
Today's salad takes inspiration from New Zealand's love of barbecue. For color I combined two kinds of sweet potatoes on the grill before tossing them with bacon, green onion, and a quick, zingy honey mustard dressing.
This is grilled sweet potatoes, dressed up for a party in your mouth.
P.S. Since I couldn't get my hands on actual kumara, I used an orange fleshed sweet potato and a white fleshed sweet potato. This makes for a really pretty salad. If you do the same, be sure to watch the cooking times. Some varieties tend to cook quicker than others.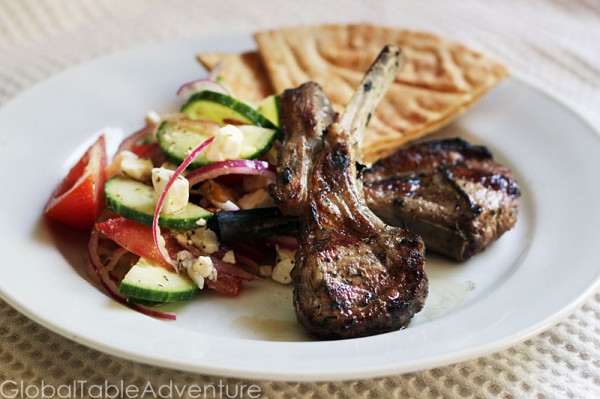 P.P.S. New Zealander's love grilled lamb, especially with rosemary. I'd highly recommend serving these kumara with our Grilled Greek-stye Lamb from back in the day.
The lamb is seasoned with rosemary, oregano lemon juice, olive oil, and garlic.
Major yummers.
Serves 2-4
Ingredients:
5 strips bacon, cooked and chopped
3 sweet potatoes, sliced thickly and grilled
1  green onion, sliced thinly
salt & pepper
vegetable oil, for grilling
For the dressing:
2 Tbsp whole grain mustard
2 tsp vinegar
2 tsp honey
1/4 cup vegetable oil
salt & pepper
Method:
This is the quick and dirty way to get to New Zealand. All you'll need is your imagination, a grill, and a few sweet potatoes. Thickly slice them in 3/4 inch discs and toss with vegetable oil, salt, and pepper.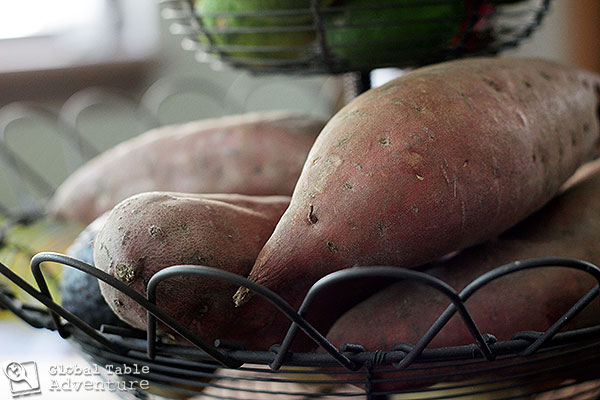 Cook both sides on a hot grill until done and the neighbors wander over, sniffing the air in a trance.  My potatoes took just a few minutes per side but cooking time will vary (watch for hot spots and move pieces accordingly).
In the background you can see I grilled my bacon on a cast iron griddle. That was fun and kept the heat out of the kitchen!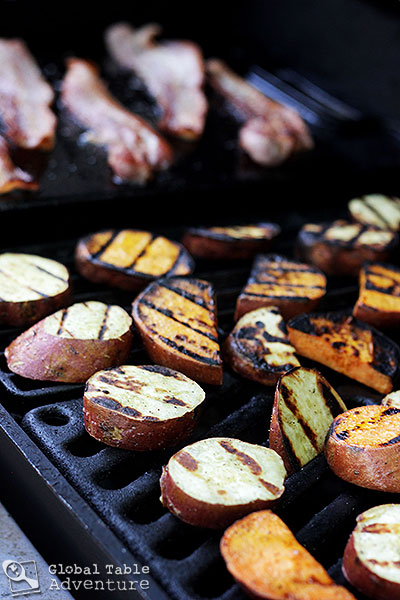 Chop up the bacon and toss with the sweet potatoes and some green onion.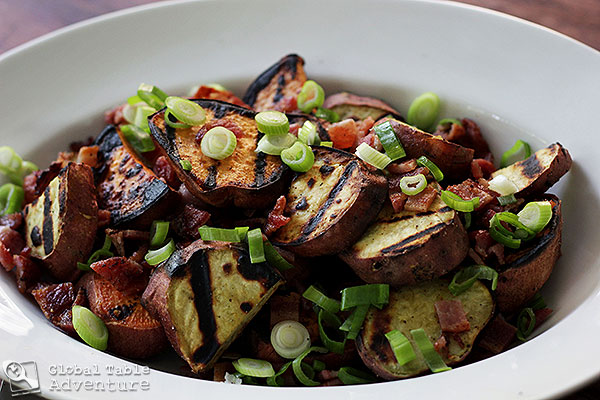 Serve with a honey mustard dipping sauce/dressing.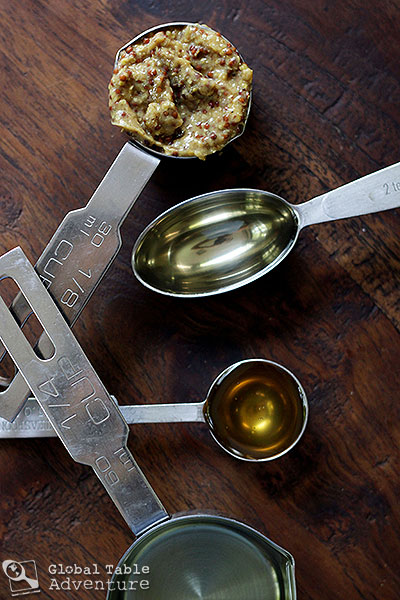 Ava loved helping …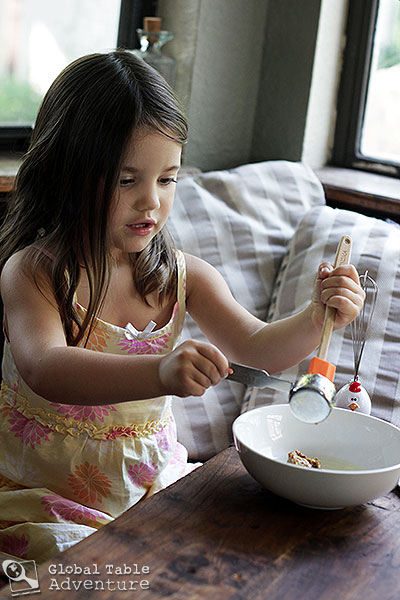 And using her special egg whisk.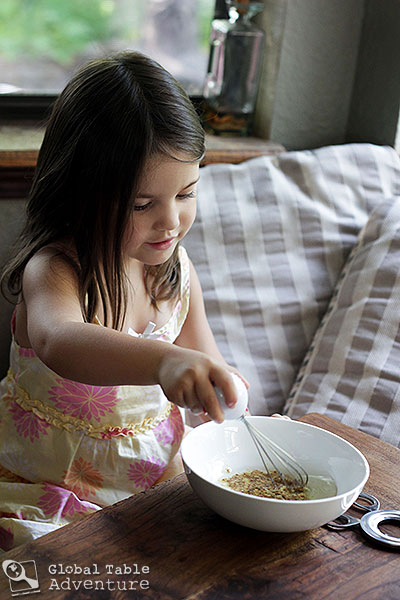 Whisk really well, by the way. It can take a minute or two to get all the mustard evenly mixed with the oil.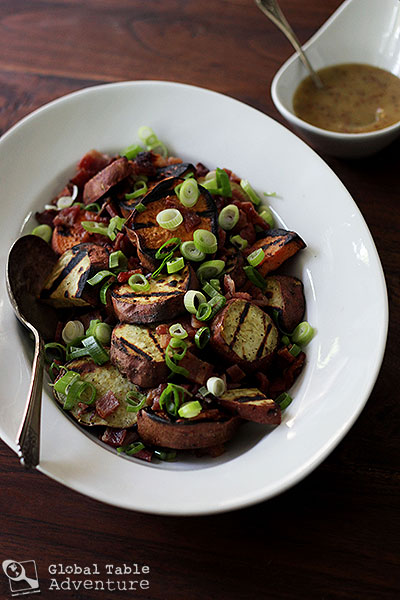 Feel free to monkey around with the recipe. You could add crushed garlic.
More oil if it's too tangy for you, more honey if you like it sweeter…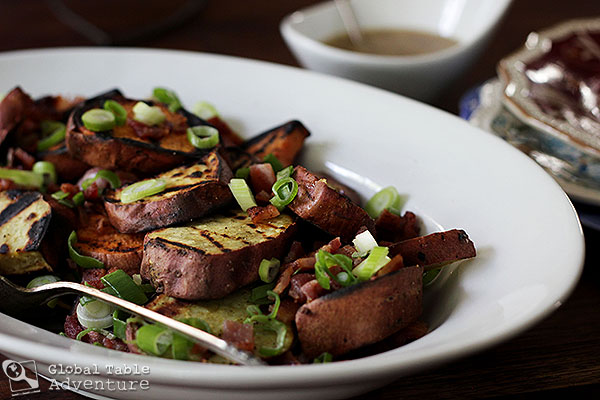 But we're big on the vinegar-tang in these parts.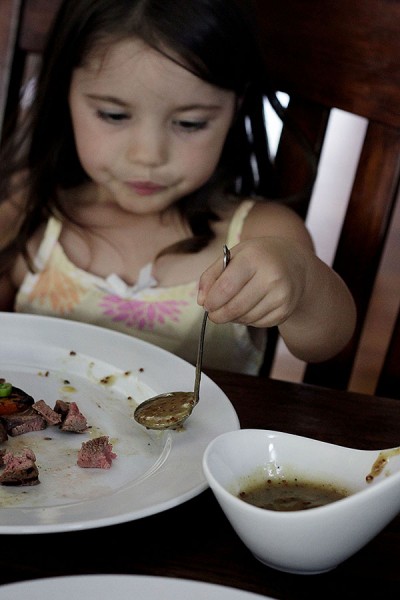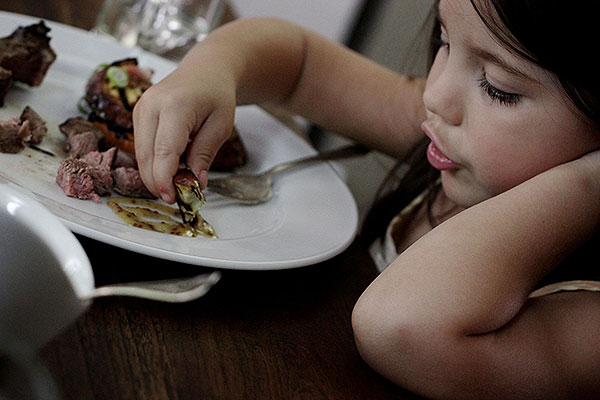 Yummers.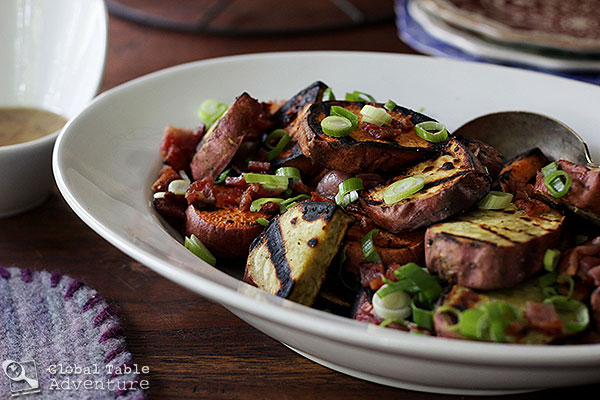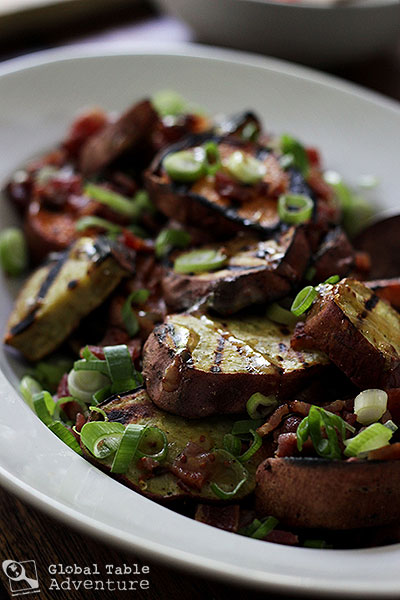 Enjoy at sunset with a friend, a smile, and a glass of something bubbly.
P.S. Don't forget to let the New Zealand light into your heart.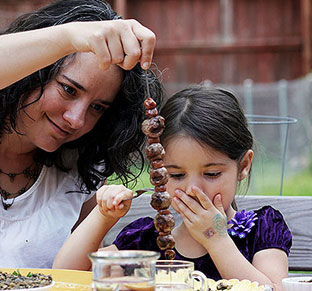 Hungry for more?
Be notified when National Geographic releases my memoir.
Simply fill in your details below.