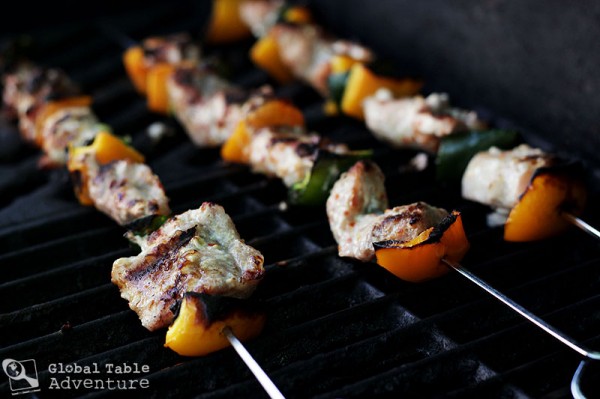 In the muddy waters of Namibia you can find all manner of crocodile. They are both hunted and hunters, so it's best to keep your wits about you if you find yourself in their snappish company. Since I live in the part of the world where alligators roam (or very near to it, as they can be found in Georgia, just a couple of states away), I made this quick substitution for this traditional Namibian bushmeat.
If you'd like to know the difference between a crocodile and an alligator, I've been told it's in the shape of the snout. Otherwise, it is rumored, the taste (and bite) is the same.
So let's stove top travel our way to the hot Namibian sun and find ourselves some bushmeat for summer grillin.'
NOTE:  I purchased alligator at Harvard Meats, our local meat market (that's also where we found kangaroo for our Australian Global Table). Call around and see if any near you have alligator (most likely frozen, unless you live in the deep south).
Makes about 6 skewers
Ingredients:
1 lb alligator tail meat
1 recipe Piri Piri, with several extra peppers for heat
Garnish:
1 bell pepper
1 poblano pepper
2 tomatoes, cut into wedges
Serve with Rice. 
Method:
First, stir together the ingredients for the piri piri marinade… it's a lovely combination of lemon juice, garlic, olive oil, Thai bird peppers, red pepper flakes, and salt.
That's good on just about anything, except for a frown.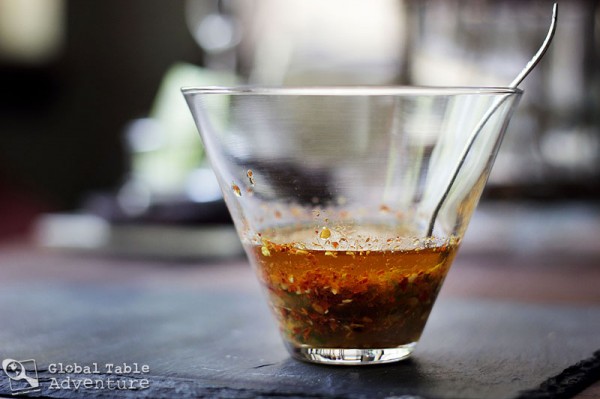 Plus, piri piri adds just a bit of bite to your alligator, which is always a good thing.
After all, what's is an alligator without bite?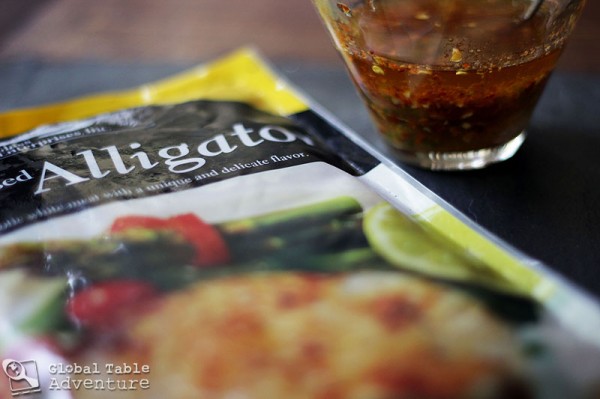 If your alligator came in steaks, slice into 2 inch pieces for the skewers. Mine looked like a steak, but after thawing came apart into many little pieces.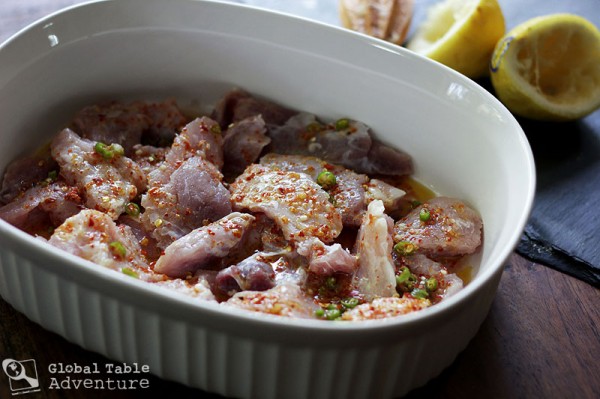 Marinate alligator pieces in piri piri sauce overnight, or at least a few hours.
Meanwhile, sleep under the sparkling Namibian stars.
Thread onto skewers with slices of a sweet pepper and a spicy pepper. I used a  sunshiny bell pepper and a dark green poblano.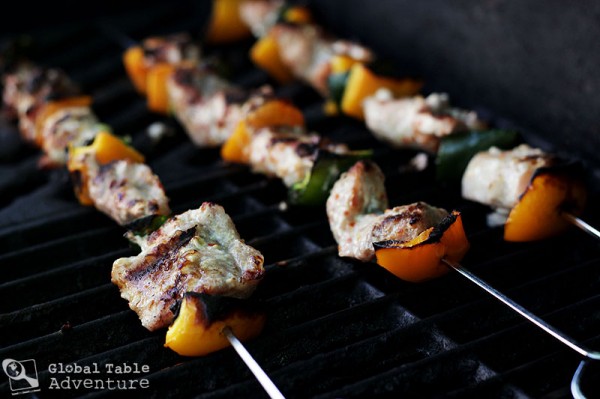 Grill for a few minutes per side over medium-high. Be sure to oil the grill so they don't stick!
Enjoy on a bed of rice with sliced tomatoes.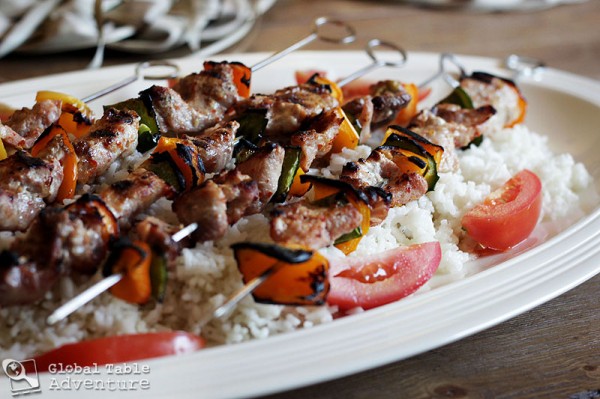 Will you take a bite?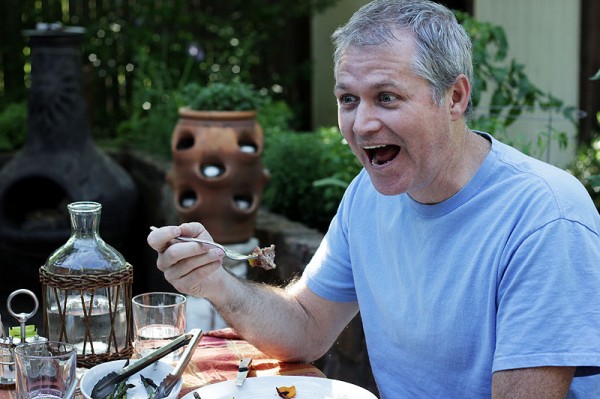 Er, maybe not that big.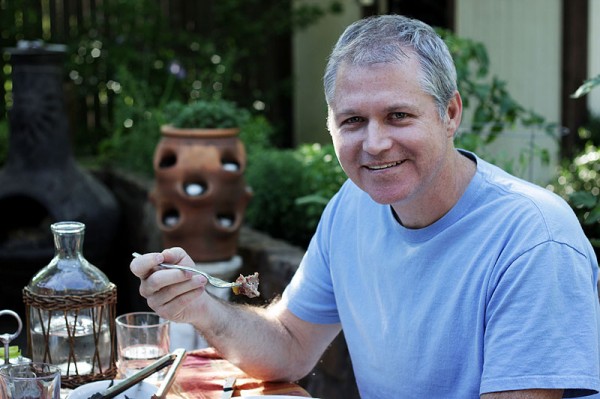 TGIF, my friends!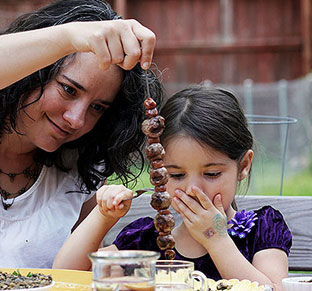 Hungry for more?
Be notified when National Geographic releases my memoir.
Simply fill in your details below.