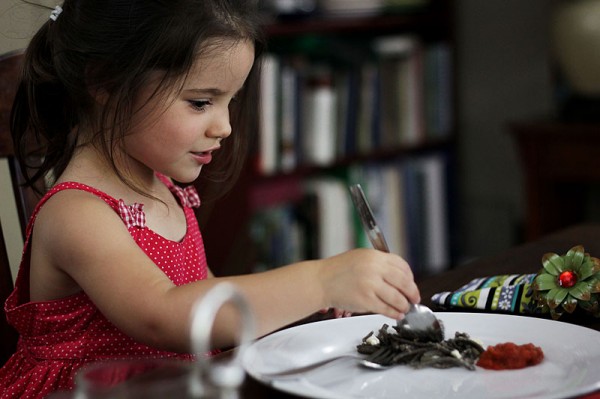 I might be a little ahead of myself this week. I can't help it. People have been asking me when the pools open. Women are wearing sun dresses and sunglasses.  On Sunday Ava said "my head is crying," with a look of astonishment, as beads of sweat dripped down her head after a good play session. You see, way back in April the weather spiked straight up, into the 80s and 90s.
It might be May, but we might as well be in the heart of summer.
I'm ready to kick off my shoes, run through the sprinkler, and eat a summery meal outside, in the sunshine.
Good news. This week's menu can make that happen.
The great thing about being at the Montenegrin Global Table during this heat wave is how much of the food can be made on the grill.
How much can be enjoyed in the great outdoors.
In fact, two of our dishes are grilled and the other is happily served chilled. That's summer eatin' if you ask me.
So slide up your chair and pour yourself a glass of something bubbly.
The sunshine awaits.
What sounds good to you?*
Ajvar, Roasted Pepper Spread [Recipe]
Introducing ketchup's overseas cousin. Traditionally made with paprika peppers char roasted over an open flame, we've made our sauce with readily available bell peppers. We also include roasted eggplant for body and background flavor. It makes everything good, especially burgers, pasta, and sandwiches. Also, it's great as a dip for good, crusty bread.
Balkan Burger (Plejeskavica) [Recipe]
The giant cousin to our burger. This one packs a wollop – three kinds of meat and plenty of spices to make your mouth happy.
Chilled Buckwheat Noodle Salad with Feta & Cracked Black Pepper [Recipe]
This popular pasta salad is as simple as can be, so I made it a bit more challenging by mixing up homemade buckwheat noodles. The end result? All kinds of good, from my belly to my smile.
*All recipes and meal review will be posted throughout the week.