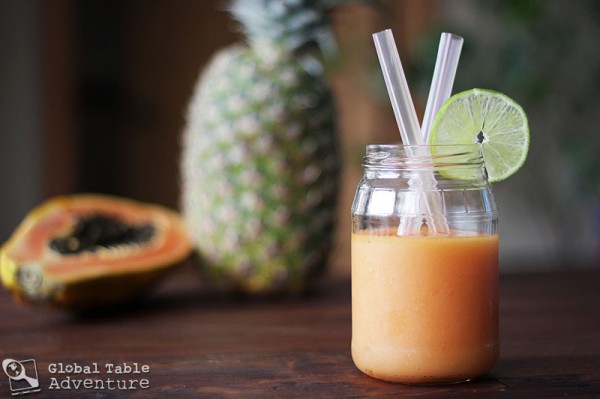 It took Micronesia to get me excited about a smoothie.
Don't get me wrong – I love smoothies.
After a while, though, they all taste the same.
Until now.
This smoothie blushes, straight from the easy, breezy islands.
Why?
Because out of the soft, sweet flavor of papaya and pineapple comes the daring zip of fresh lime juice.
Adding lime juice to a smoothie may sound strange, but Micronesians know – this is like adding a hint of key lime pie to your drink.
A bit of soprano to your alto. A bit of shine to your sun.
And then there's the fact that it's mixed with coconut water.
Healthy, healthy, healthy.
So come on, let's take off our shoes, slide our feet in the sand, and sip a smoothie til we blush.
This recipe is inspired by the tropical fruits of Micronesia…but not any one particular recipe.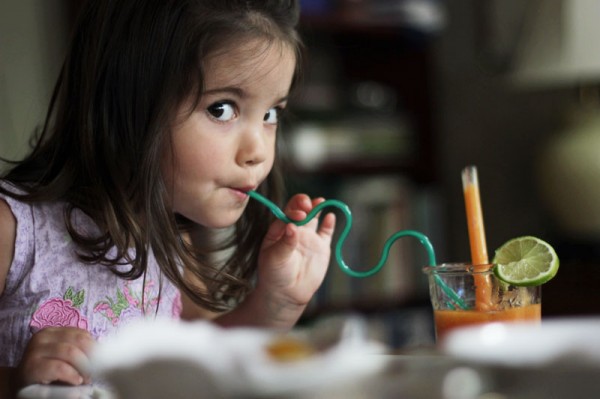 Makes about 4 cups (serves 2)
NOTE: Be sure to chill all ingredients overnight in the refrigerator for best results.
Ingredients:
2 cups fresh pineapple chunks
4 cups papaya chunks (about 1/2 a papaya seeded, peeled, and cubed)
1/2 a lime, juiced or to taste
1/2-1 cup coconut water, as needed
handful of ice, or more to taste
Method:
Let's fly to Micronesia… we can land our planes on this runway…
… and find a happy spot to make a smoothie.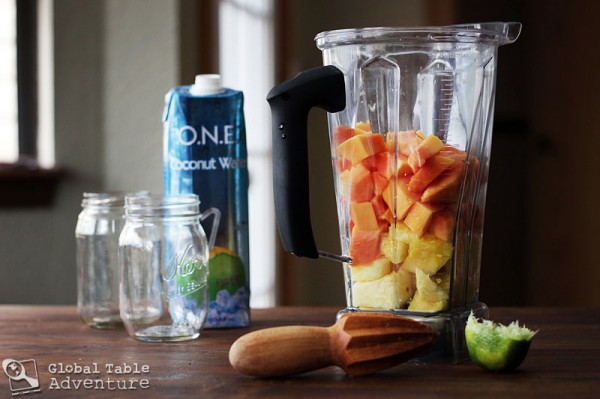 Just blend all ingredients together until smooth. Start with just a 1/2 cup of coconut water and a handful of ice. Add more of either, to taste.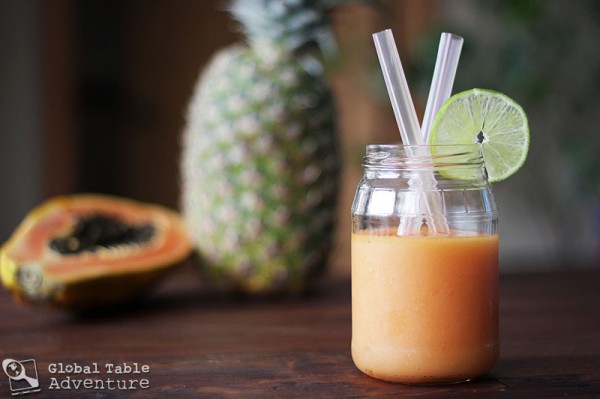 I'll be making this one again and again!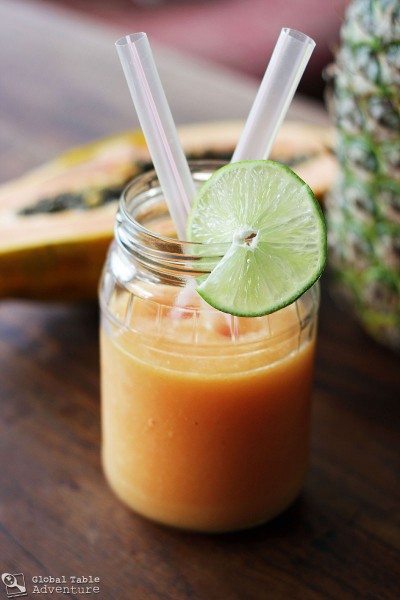 Will you?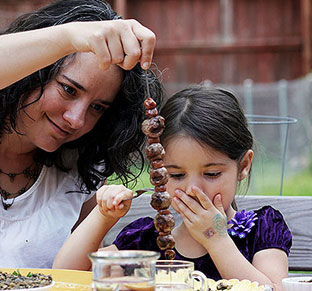 Hungry for more?
Be notified when National Geographic releases my memoir.
Simply fill in your details below.