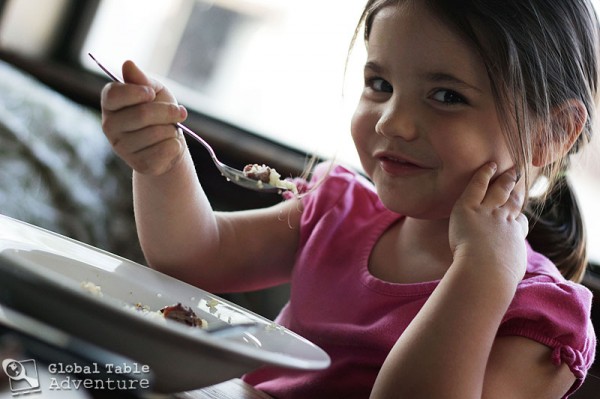 Welcome to comfort food, Mauritania-style. Apparently this is exactly what my spirit needs. Remember yesterday, when I told you it had been raining for 24 hours? Well, the rain continued to fall all day and most of the night (and even this morning). This "popcorn in the sky," as Ava calls it, is greening up the grass, feeding our trees, and preparing seeds to shoot up in time for spring. These are all good things. But, I'm feeling a little sleepy, a little bluesy, and, if you don't mind, I simply need a few recipes to take the chill out of the air. Ironically, this menu is enjoyed in the hot sands of Mauritania. Let's not question my logic. Let's just make our tummies happy.
Mechoui (Leg of Lamb stuffed with Dried Fruit) [Recipe]
Roast lamb stuffed with rice, sweet figs, dates, and raisins.
Rainy Day Cous Cous [Recipe]
This vegan side dish is my take on authentic twice-steamed couscous. For all the complicated recipes out there, it is not as scary as it sounds. I even tossed a few chickpeas and raisins into the mix.
Traditional North African Green Mint Tea [Recipe]
What better thing to do on a rainy day than have a tea party? We've been doing that a lot lately. It's winter and it helps pass the time until the days are longer. This particular tea is very sweet and made in the traditional manner (hint: I hope you have a steady hand!).
*All recipes and meal review will be posted by Monday morning.