I hope you had a happy n' fab weekend with family and friends.
Today, let's celebrate the world via gingerbread!
Our gracious judges, Jenny Buccos from Project Explorer and Karen Chan from Globetrotter Diaries  were so kind to look over the Gingerbread for Peace entries and came up with 3 exceptional winners. The winners will earn hundreds in prizes, including gifts from AFAR Magazine, La Mer Collection, and donations to charities of choice.
I'm so, so, so excited for them!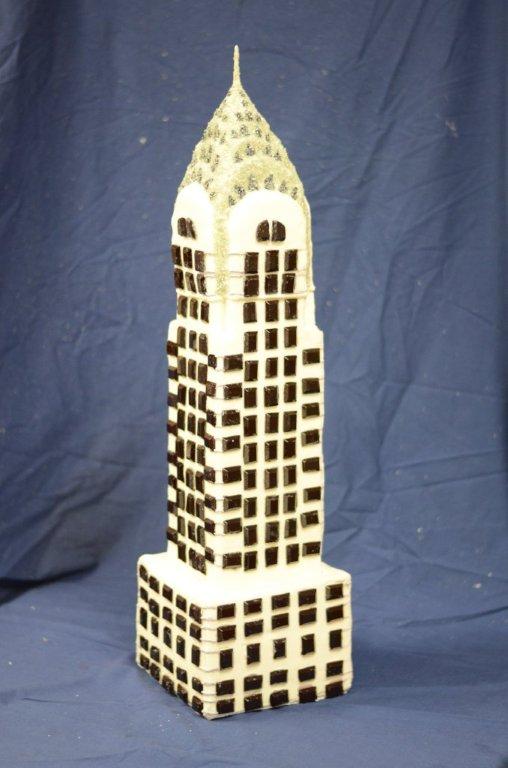 In third place, we have The Chrysler Building by Molly Kitchen. 
It is rare to see a gingerbread in black and white, but Molly pulled it off in style. Her beautiful structure shows great craftsmanship and we love that she put thought into how the Chrysler building related to the world as a whole.
In Molly's words:
The Chrysler Building is one of the worlds most recognized and renowned art deco masterpieces. Its clean lines and terraced crown grace the New York skyline. The buildings simplistic and dynamic style serves as inspiration for this towering gingerbread house. As a melting pot of cultures, ethnicities, and religions, New York City, and this prominent tour de force, celebrates our world's rich diversity.
Beautiful!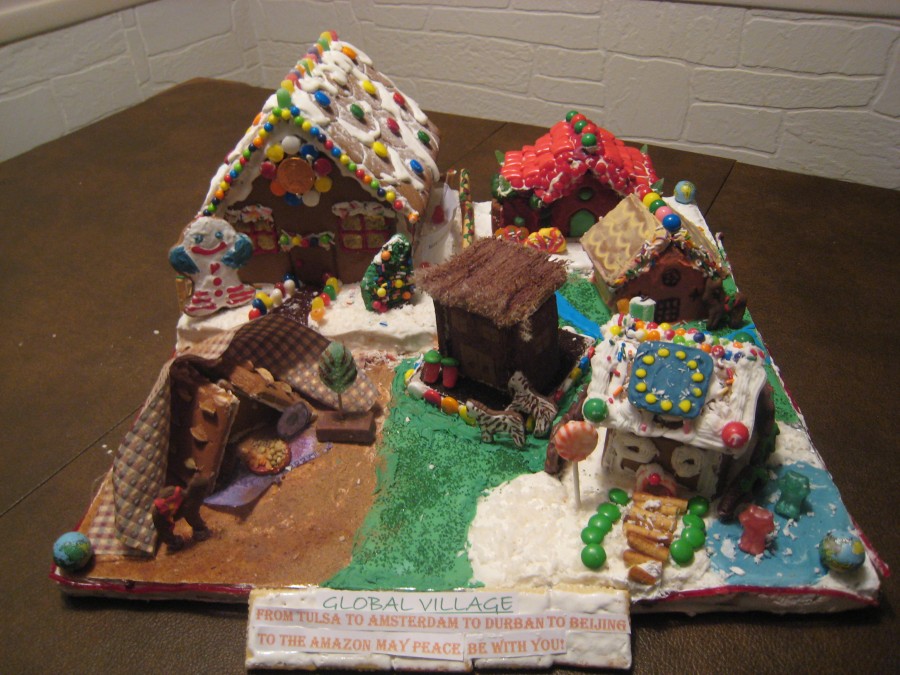 In second place, we have Global Peace Village by Ruth, Amanda, Elaine, and Ruby.
This amazing collection of cottages from around the world really captures the spirit of the contest. Just reading their essay you'll see how much effort went into their creation:
Global Peace Village: From Tulsa to Amsterdam, to Dubai, to Durban, to Beijing, to the Amazon, May Peace be with You. Being from two diverse culture-Europe & Asia & now living in the US, I had to go with the global theme. In the front of the global village to the left is a Bedouin tent complete with a Persian rug, spice palm tree & camel, to the right is a depiction of a European shelter, in the center is a version of an African dwelling with the drums & Zebra, to the right of that is a South American type structure with a burro & maracas, to the back of that is a portrayal of a Chinese home with colorful fans in front and slated tiled roof, to the left is the United States with its larger homes that are very decorative during the Holidays. Included are the labels for each house with the local greeting.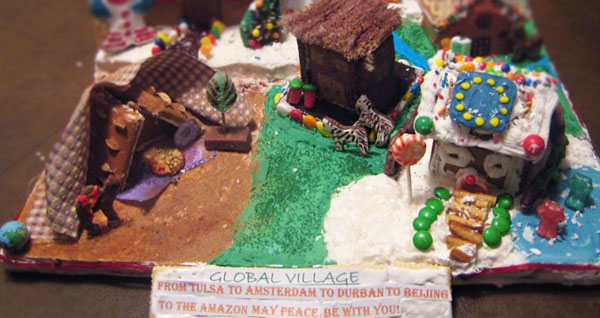 Aaaaannndd…. finally, in first place, we have Feasting at the Global Banquet by Girl Scout Troop 94.
This house was chosen unanimously as the winner by the judges. Additionally, this house won our local Tulsa competition and I had the great pleasure of seeing it in person.
Here's their essay:
We believe that sharing bread and breaking barriers is what going global is all about. In the humblest of abodes, in the remotest of regions, anywhere in the world people are always willing to share food with friends. Our global banquet table features cuisines of the world. In keeping with the spirit of the season it is surrounded with gifts of peace, harmony and unity.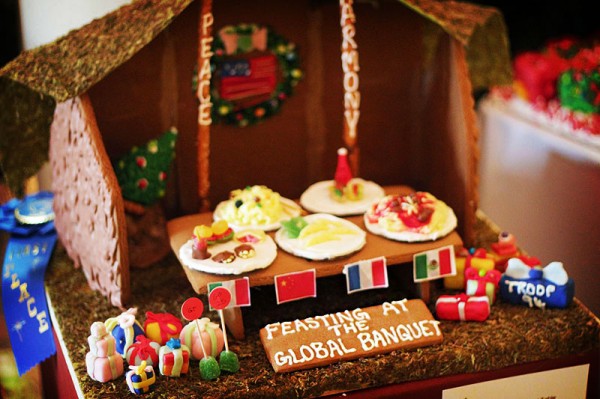 I'm pretty sure the meal in this humble house…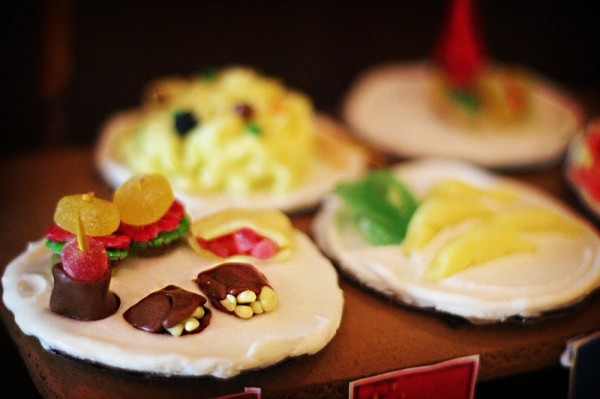 …would make…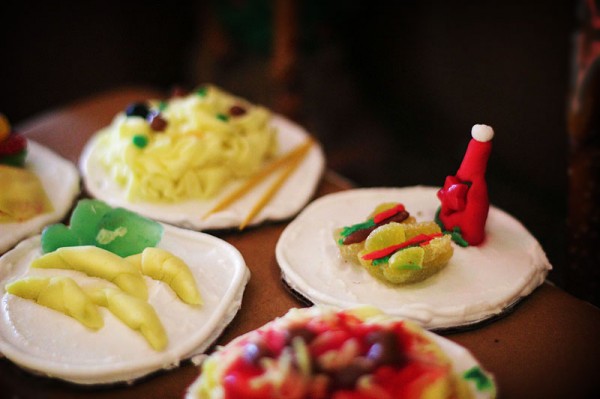 …anyone hungry!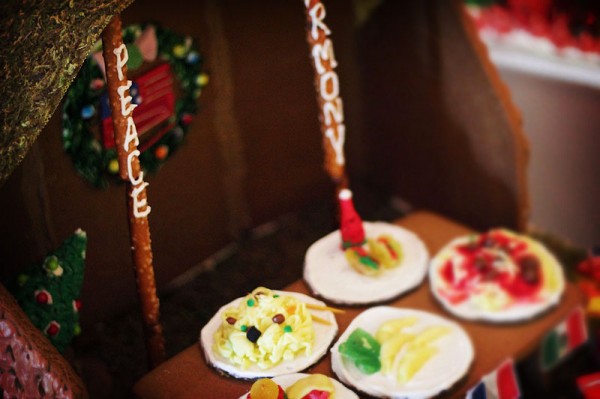 Congratulations, winners!
Be sure to check out the rest of the amazing entries.
Winners, please contact me to claim your prizes!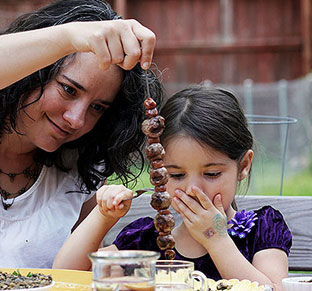 Hungry for more?
Be notified when National Geographic releases my memoir.
Simply fill in your details below.