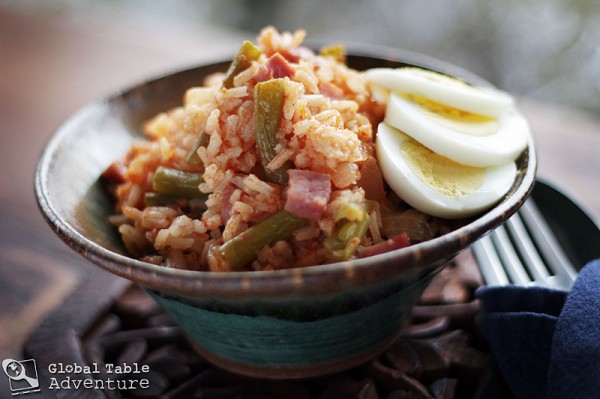 I'm that girl who orders the same thing over and over again at restaurants. I know – not what you'd expect from someone cooking the world. But I can't help it. I like knowing what to expect. Plus, there's nothing worse than wasting hard-earned money on a dish that I could possibly end up hating. After all, it's not like I can send the food back just because I don't like it.
Now, to be fair, I'm a completely different person at home. Without the burden of outrageous restaurant bills, I'm a free spirit.  I play with food. Experiment. Get all MacGyver on it. If things begin to head south, I'm quick on my feet. A dash of this and a squirt of that will usually bring the meal back into edible form. I rarely make the same thing, the same way, twice.
Well, today we're revisiting Jollof – a dish we made a few months ago with such success that I thought I'd make another popular variation for Liberia, a country that loves Jollof as much as any other West African country.  The last version was vegan, so this time we're going with ham and eggs and using a different combination of veggies. You could find this Jollof in roadside stands as well as in someone's home.
A little familiar mixed with a little MacGyver.
Works for me.
P.S. leftovers make outrageously good fried rice.
Serves 6
Ingredients:
2 cups green beans, sliced in 1 inch pieces
1/2- 1 lb smoked ham steak, cubed
vegetable oil
1 onion, chopped
2 cloves garlic, sliced
1 tsp ginger (fresh grated or ground)
1/2 tsp cinnamon
1/4 tsp cayenne
15 oz can tomato sauce or puree
2 cups white rice
1 quart water or stock
salt and pepper, to taste
Garnish:
1 Hard-boiled egg per person, sliced
Method:
First, put on your smile, hard-boil as many eggs as you'd like, and refrigerate until meal time.
Meanwhile, chop up a mini mountain of green beans …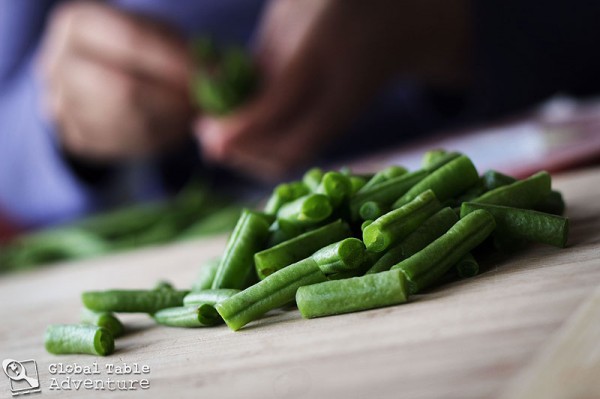 … and place that mountain next to smoked ham, onion, ginger, and garlic mountains.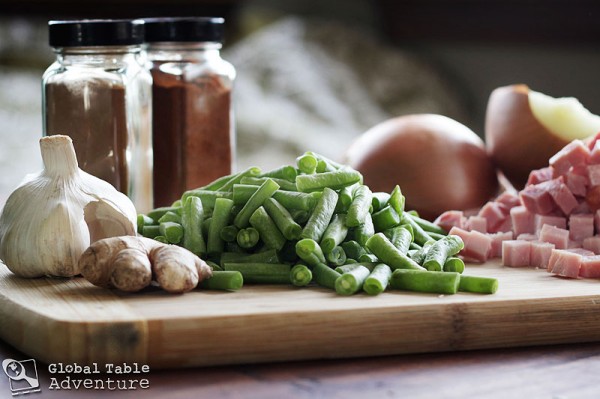 Then, in a large pot, saute the onion, garlic and ginger in plenty of oil until just beginning to turn golden brown. Add the spices, stirring and letting cook in the oil for a few seconds.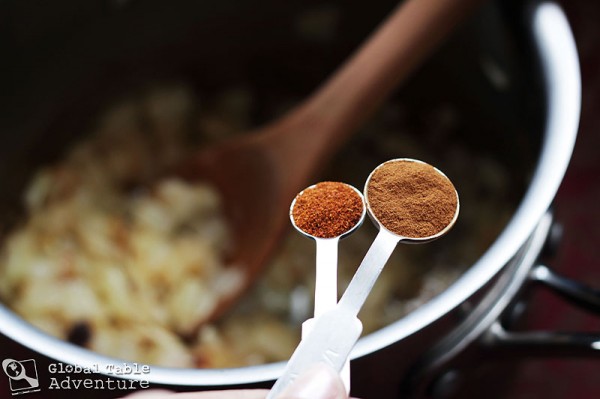 Next, add the tomato sauce and reduce until thick and pasty. You'll know when it's ready when a wooden spoon drawn through the mixture leaves a distinct line.
And when it tastes like caramelized tomato goodness.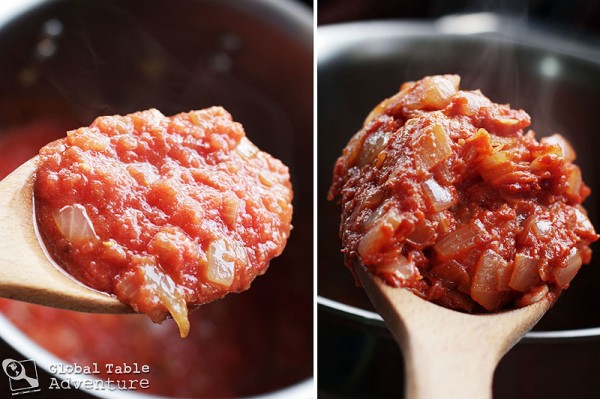 Next, pour on the beautiful rice, green beans, ham and stock. Give the mixture a stir and season with salt and pepper as desired.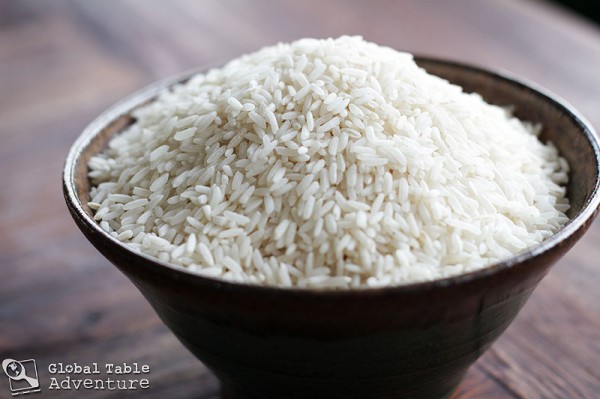 Bring to a simmer, cover and cook about 20 minutes, or until the rice is done.
Meanwhile, take a walk on a Liberian beach, lay down, and listen to the ocean's dreams.
When you get home, remove lid and steam dry the rice for about five minutes. Meanwhile peel and slice the eggs.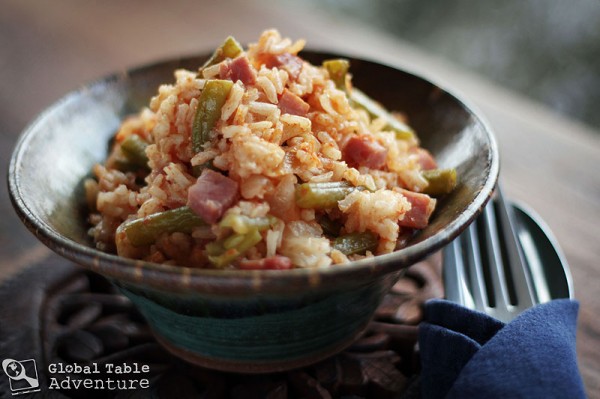 Serve one egg per person.
The rice will be just a little spicy thanks to the cayenne pepper.

And a little eggy. And a little hammy.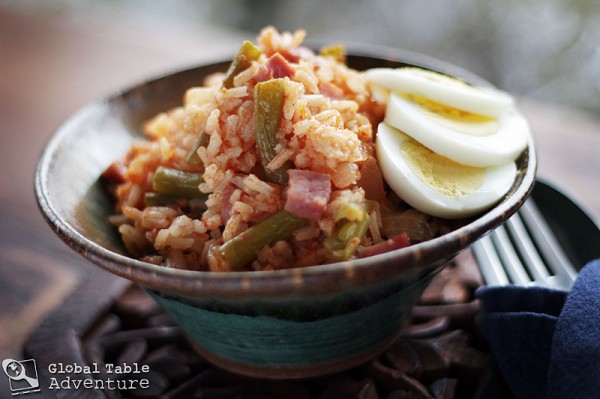 It's like the chef salad of rice dishes.
Without any salad.
I know, I know.
Welcome to my mind.
Happy Sunday, friends.
Have a fantastic evening.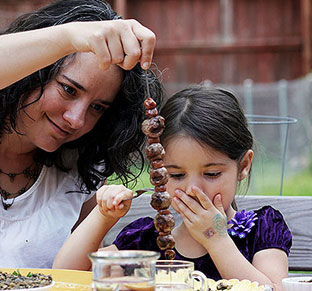 Hungry for more?
Be notified when National Geographic releases my memoir.
Simply fill in your details below.