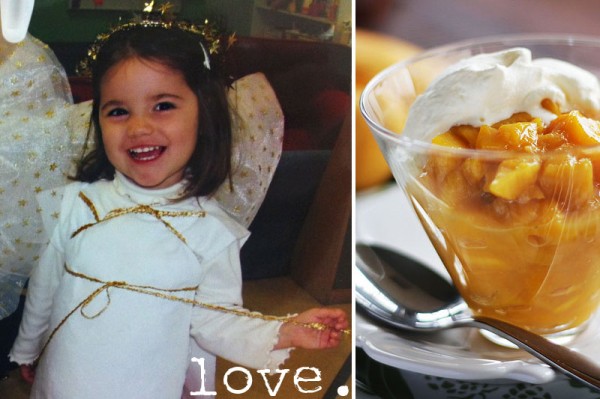 I did it. I made two desserts for Liberia. And I smiled the entire time. How could I not? I was in a good mood. Just look at this kid. Look at her. She's an angel  for goodness sakes. Plus, I'm pretty sure angels only eat sweets.
That's what she'd have me believe, anyway.
As for the Jollof – we tried a vegan version and loved it so much that I put together this meat-lovers variation.
What sounds good to you?*
Smoked Ham & Green Bean Jollof
This is big time comfort food. A large pot of rice seasoned with tomatos, cinnamon, cayenne, garlic and ginger, then cooked with smoked ham and green beans. Traditionally served with hard-boiled eggs.
Plantain Gingerbread Upside Down Cake
Warm, sweet gingerbread cake – perfect for teatime, dessert, or anything in between. The plantain is arranged in concentric circles on top of ooey gooey brown sugar and butter. The cake makes a dazzling display at any holiday spread or potluck.
Warm Mangoes with Cloves
I prefer to cook for other people, but this is a dessert I'd happily make just for little ol' me. Sweet mangoes cooked with cloves until delicately spiced, just like pie filling. Serve with a cloud of whipped cream.
 *All recipes and meal review will be posted by Monday morning.