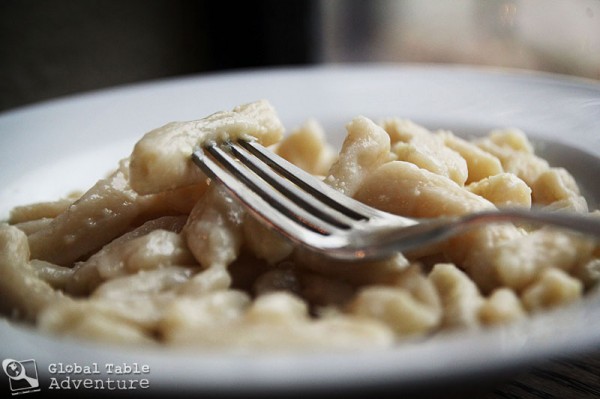 Gnocchi is always associated with Italy. Gondolas. Striped shirts. Butter and sage. But take a trip southeast, across the Mediterranean, to the old mountain villages of Lebanon and you'll encounter something very similar. It's called Maakroun –  a thick homemade pasta that is either fried and served sweet, or boiled and served with an intense garlicky lemon sauce called toum. While Maakroun is not made with potatoes, the shape is nearly the same – a little longer perhaps.
I would have never guessed that the Lebanese have something so similar to gnocchi. Never in a million years. But that's what this Adventure is all about – discovery and trying something new. So get off your gondola, and put on your hiking shoes. We're headed to Lebanon. And we're going to eat pasta.
Recipe inspired by this regional tourism flyer from Douma, Lebanon.
Serves 2-4
Ingredients:
3 cups flour
1 1/2 Tbsp olive oil
warm water, as needed (I used 3/4 cup)
1 tsp salt
Method:
Find yourself a happy mountainside. Or perhaps a beautiful window to cook by.
Then, in a food processor with dough blade attached, buzz the flour, salt and olive oil together, scraping the sides once or twice.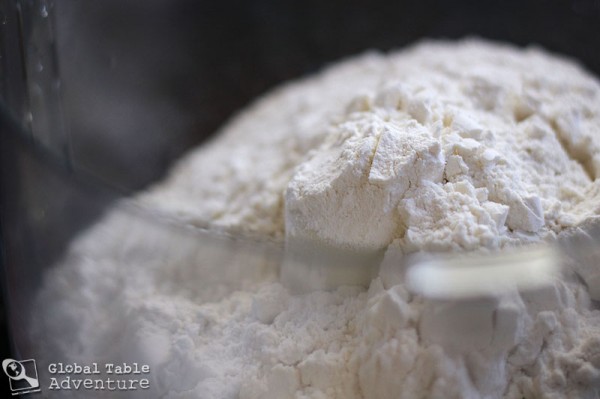 The golden olive oil will coat the flour, paving the way for a super soft dough.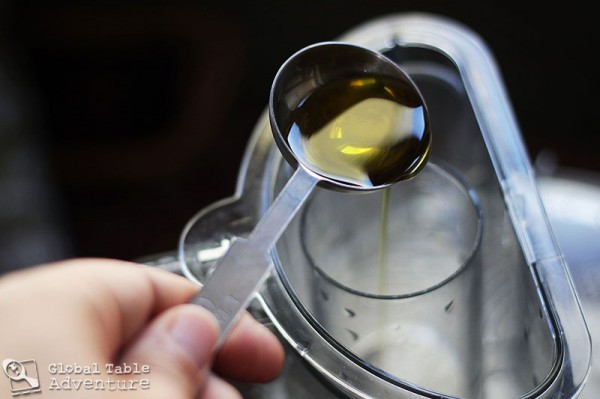 Once all the grains are coated with oil, drizzle in the warm water until…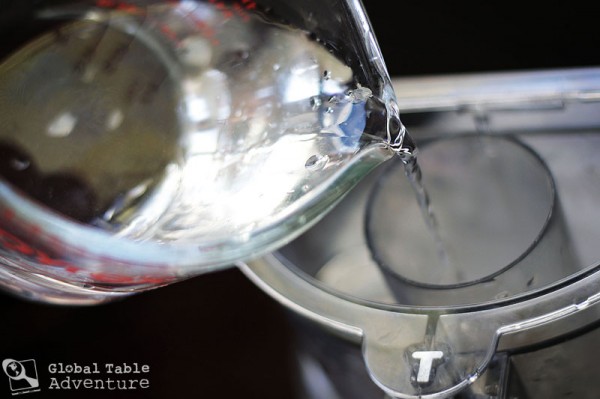 … the mixture begins to pull together into a ball. Some of it will be moist. A little bit will by dry.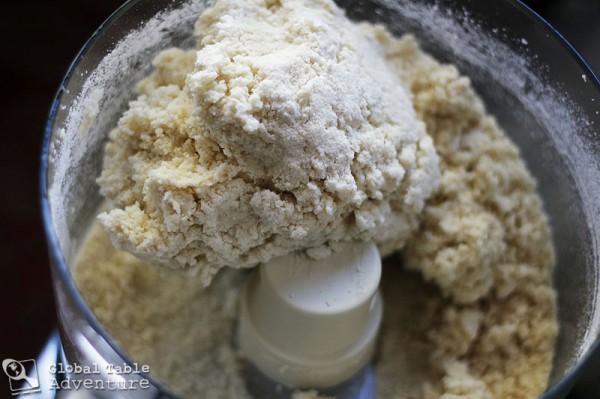 Remove it all and knead together for a few minutes until a smooth ball forms. Cover and let rest 10 minutes.
Meanwhile, bathing kitty cats happen…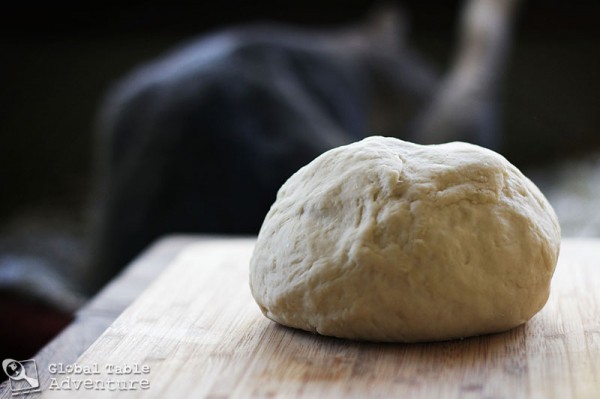 Sorry about that. He has no shame.
Now, time to get fancy. Roll pieces of the dough into snakes cut into 1 1/2 long pieces. Press with a fork to make little indentations.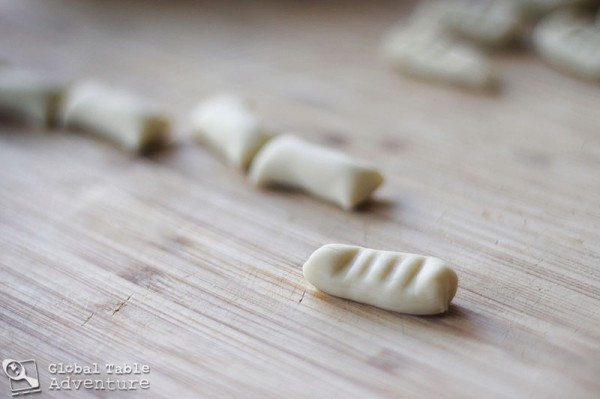 Like so…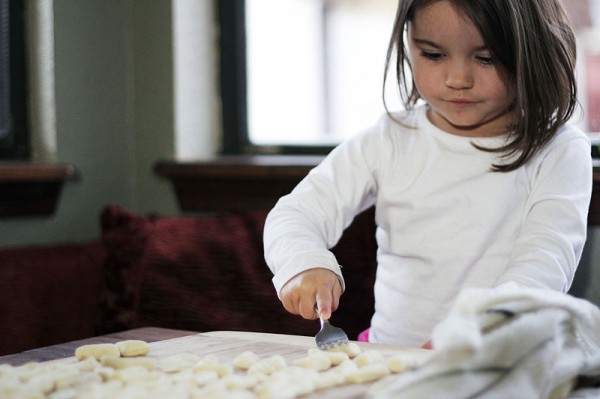 Hungry yet?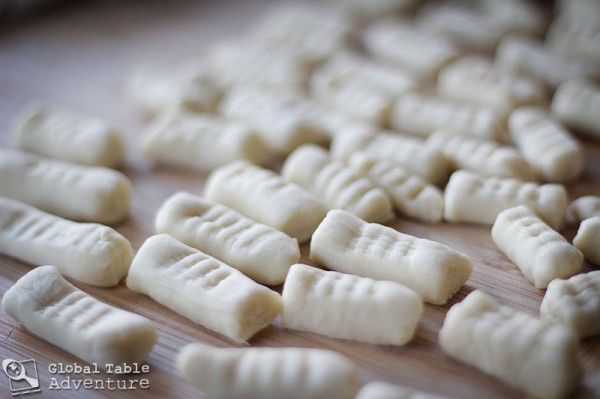 Cook in salted boiling water for 10-15 minutes, depending on thickness and then coat with a few spoonfuls of toum – lemon garlic sauce.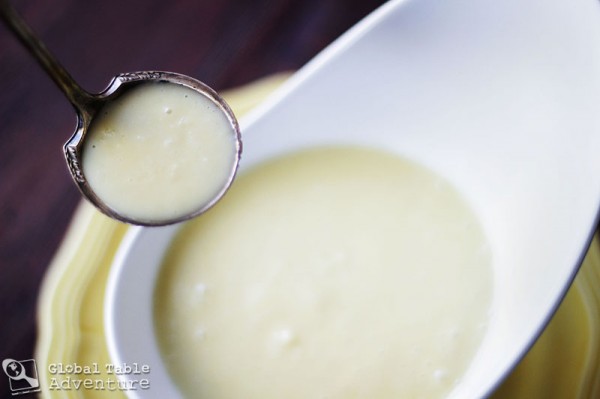 Eat with a big appetite and a smile.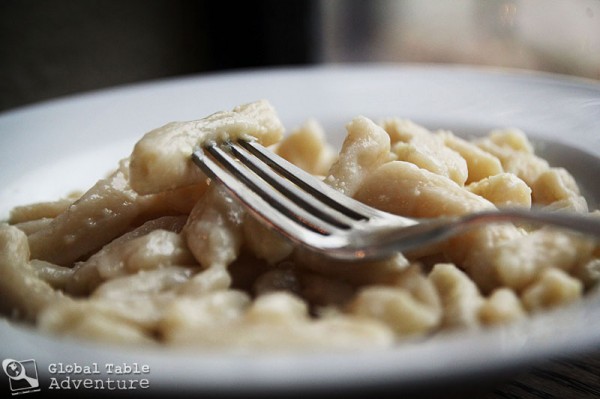 And imagine yourself in a mountainside village in Lebanon.
Lovely.
<sigh>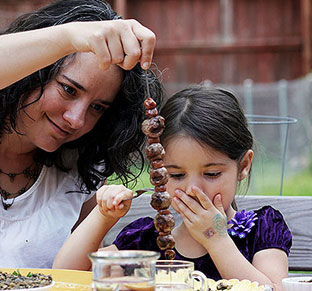 Hungry for more?
Be notified when National Geographic releases my memoir.
Simply fill in your details below.