I'd like to frost my hair. Not in the 80's "cool-hip-extra-frosted-spiky-tips" way, but with actual frosting. That way I could nibble on my hair whenever I got peckish. And, if given the choice, I definitely would live in a gingerbread house, like the witch in Hansel and Gretel. But I wouldn't be a witch; I'd simply eat candy all day long. And lots, and lots of frosting.
Today, in the spirit of all things frosting and candy, I give you the winner of the local division of our Gingerbread for Peace.
Yay! Hurrah! Clap, clap, clap!
P.S. You can still enter the contest (the remaining prize packages exceed $500 value) and look at the gallery of entries (cute, cute, cuteness). Get your gingerbread on for peace!
"FEASTING AT THE GLOBAL BANQUET"
Winner of the "Best in Tulsa" Philbrook Prize Package
by Girl Scout Troop 94
Everything about this entry was spot on.
… and peace…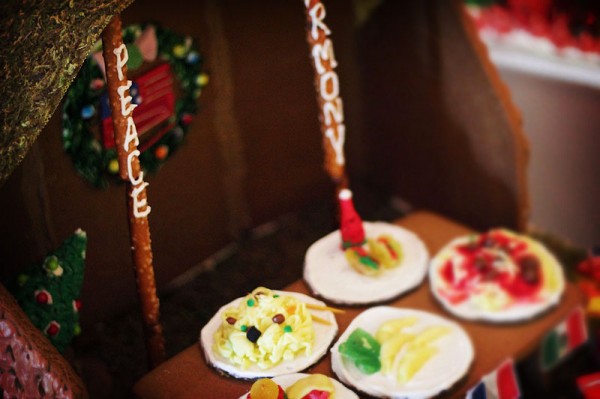 Wait, back up.
Was that chow mein with a pair of chop sticks?! Yes, yes it was.
In fact, this winner has tasty food from five different countries.
There were spaghetti and meatballs from Italy, tacos and hot sauce from Mexico, chow mein from China, croissants from France …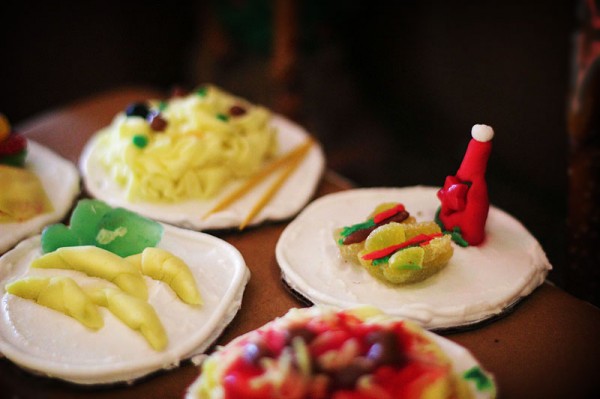 … and hamburgers and fries from the USA (although I'm curious what the red ball on a toothpick and the yellow packet of red items are – any guesses?).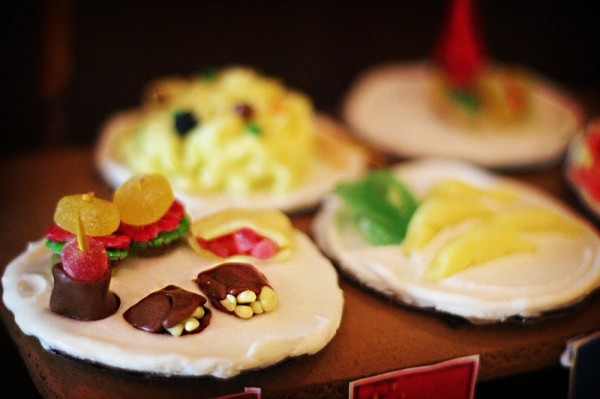 There were also an assortment of cute gifts and the flags of each country.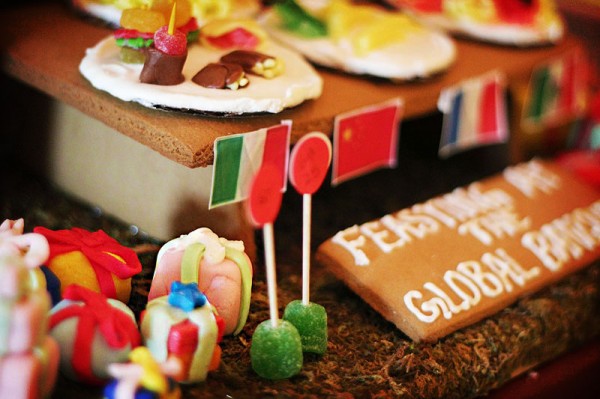 What I liked best of all, however, is that all this was housed in a humble shack. A tent. Which was a very important part of the message.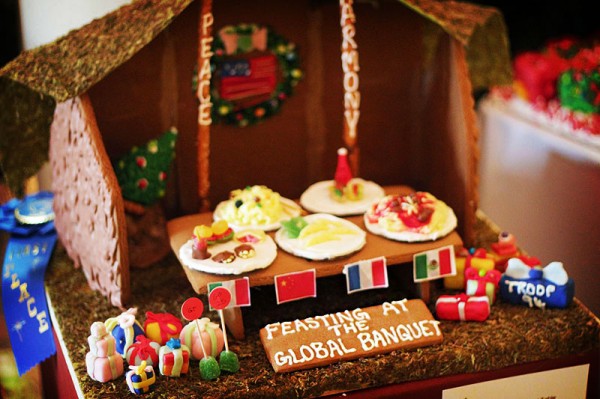 Here's what the Girl Scouts have to say about their wonderful masterpiece:
We believe that sharing bread and breaking barriers is what going global is all about. In the humblest of abodes, in the remotest of regions, anywhere in the world people are always willing to share food with friends. Our global banquet table features cuisines of the world. In keeping with the spirit of the season it is surrounded with gifts of peace, harmony and unity.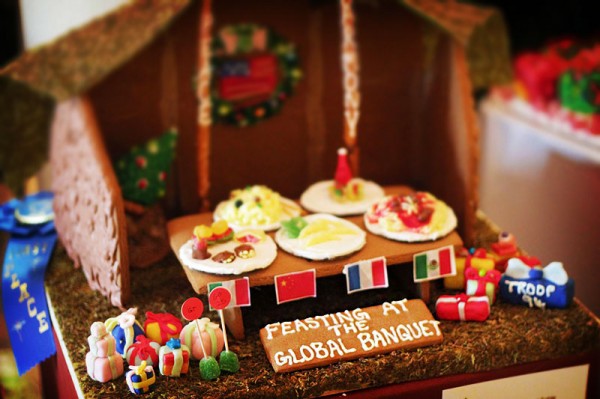 Gingerbread for Peace, indeed! I'd like a spot at that banquet, please. Yummy Town.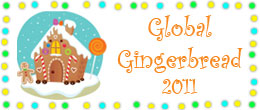 If you live near Tulsa, Oklahoma, you can visit this Gingerbread house at Philbrook Museum throughout the holiday season. And, if it hasn't sold yet, you can even buy it to bring home and display!
For the rest of you, go enter a house!