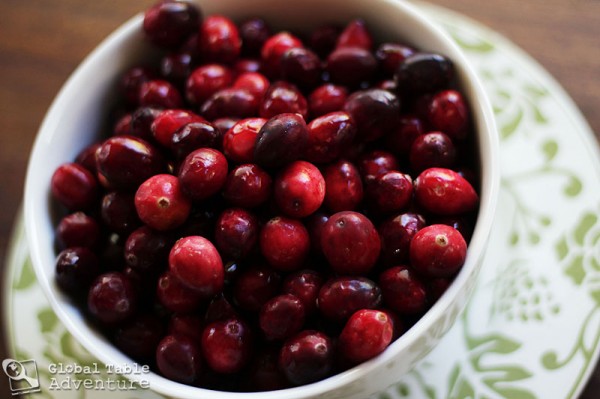 Cranberries. Right now. It's their time to shine.
Latvians know what's up when it comes to the cranberry. They eat it whipped in clouds of pudding, layered with breads, and beyond.
Today, however, is about a mountain of sugar. A squiggle of orange zest.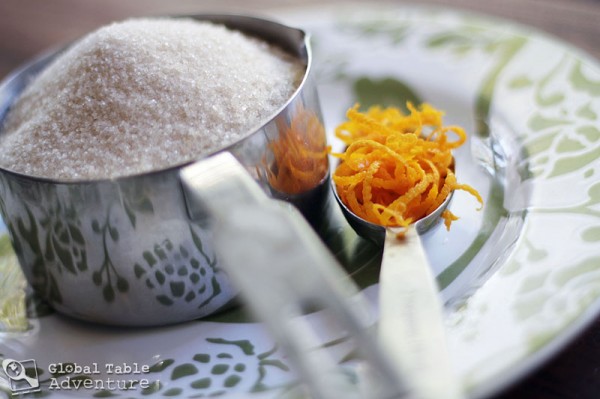 A few minutes on the stove and you're done.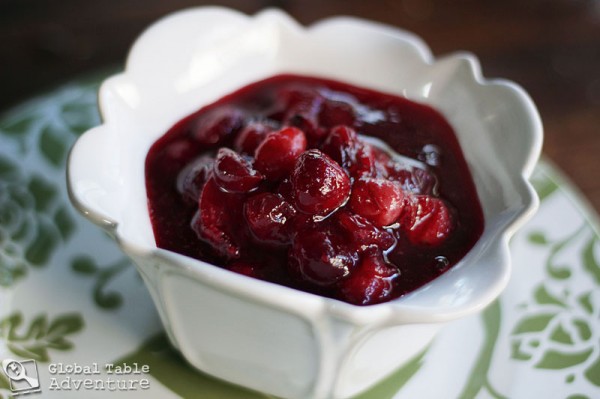 It's really that simple.
Here's what I did:
4 cups cranberries
1 cup water
1 cup sugar, extra to taste
2 tsp strips of orange zest.
Quickly look through your cranberries as you put them in the pot – weed out any squishy, yucky ones. Add all fhe other ingredients to pot. Bring to a simmer and cook 10-15 minutes. Taste and add more sugar if desired. Refrigerate until cold. Don't be scared of the popping. It's just the cranberries saying hello.
You can add cinnamon sticks, fresh ginger, or whatever suits you to fancy it up.
And then, to eat it, dress up in a pretty bowl and spoon the sweet tart goodness all over a thick pork chop, Latvian-style. Eat your meal under a blue, blue sky in front of  a butter yellow palace.
What a dream…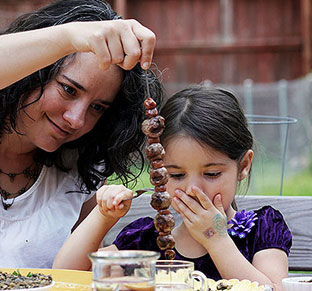 Hungry for more?
Be notified when National Geographic releases my memoir.
Simply fill in your details below.