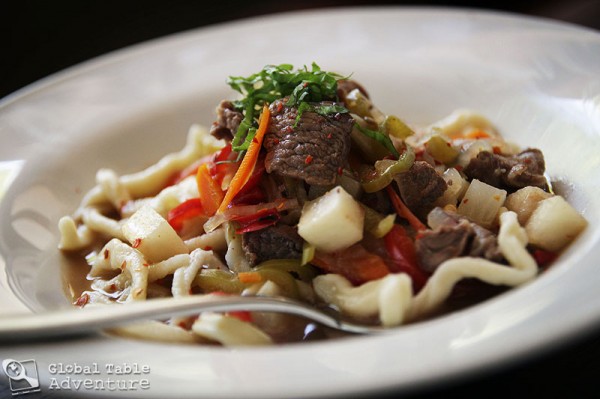 Serves 4
Are you in need of some revitalization?
A breath of fresh air?
Are you worn out, tired, or just plain sad?
Are you cold?
I'm with you. I'm all of the above.
When I feel like this I just don't know what I want. I want everything. And nothing. All at once.
I want to sleep. I want to watch movie after movie. I want soup. I want lots and lots of noodles. And then I feel guilty and want some veggies. But not the crunchy, raw kind. Nope, the cozy cooked kind.
Kazakhstan has the answer. Lagman Shurpa, a.k.a. noodle stew.
According to the old Kazakh saying "Meat brings strength, shurpa brings beauty" (from Please to the Table), it sounds like it will help just about every ailment.
It is also the perfect dish if you can't decide what continent you'd like to eat from. It acts like  a stir-fry, a stew, and a hot pot all at once. And it has turnips in it.
Great for lifting you out of a heavy day.
Ingredients:
1 1/2 lbs lamb or beef, cut in strips
vegetable oil
2 peppers (I recommend one sweet, one spicy)
2 tomatoes, sliced
1 onion, sliced
1 carrots, sliced
1 medium turnip, diced
4 cloves garlic, sliced
1 quart beef broth
1/8 cup rice or white vinegar (more to taste)
red pepper flakes
salt
1 batch homemade lagman noodles
Garnishes:
basil, cut into strips
red pepper flakes
Sirracha chili sauce
Method:
Let's find a peaceful place. Perhaps a bubbling brook or a grassy valley. Imagine yourself there. Imagine long lost friends happily exploring the terrain with you.
Find a comfortable nook to build a fire and make some stew.
Now, cut up all the veggies in thin strips and cube the turnip.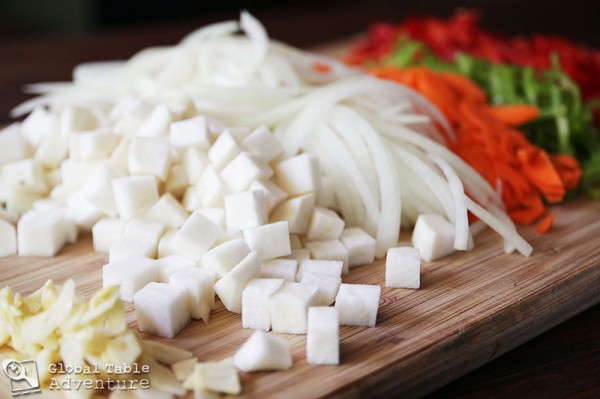 Do the same with the lamb.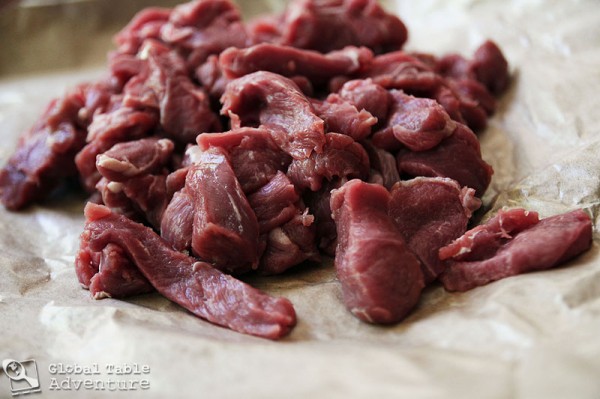 Then, heat a wok or large skillet over high heat and swirl in a couple tablespoons of vegetable oil. When it's extremely hot, toss in the meat and stir quickly, browning it.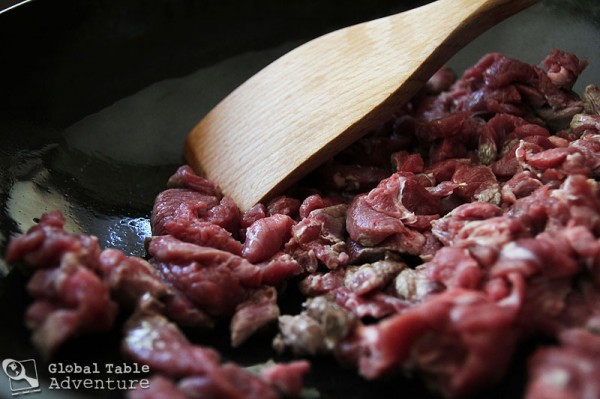 Next, add in the veggies and garlic. Stir-fry a few minutes until softened.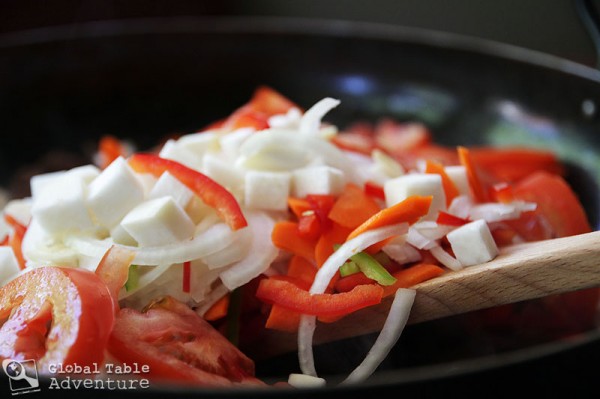 Toss with salt and red pepper flakes – as much as you'd like.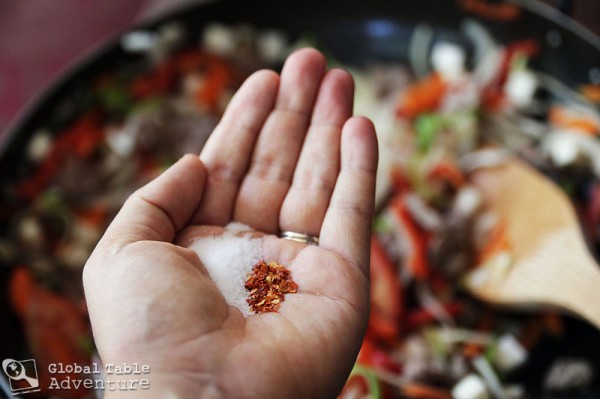 Add the beef broth and bring to a simmer.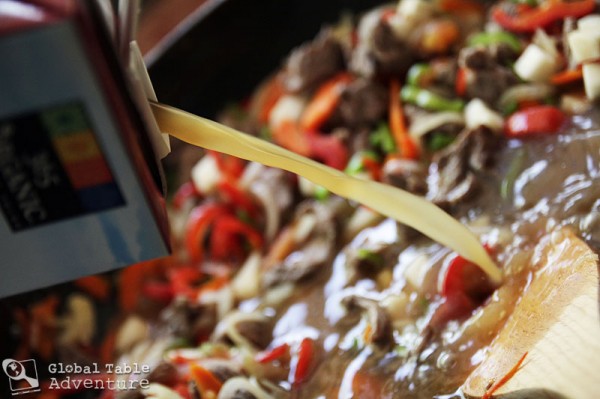 Cook for 45 minutes or until the flavors come together and all the vegetables are tender.
Meanwhile, find a spot to sit awhile. Let yourself feel whatever it is you need to feel. Awaken. Breathe. Smile.
When you get back, add in the vinegar and taste for seasoning. The vinegar will brighten the stew's flavor and make the shurpa completely comforting.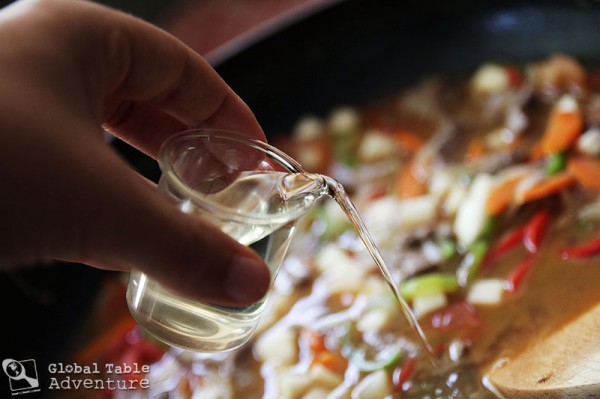 Ladle over lovely
homemade noodles
 and garnish with fresh basil, red pepper flakes, and hot sauce to taste. The fresh basil makes it totally addictive.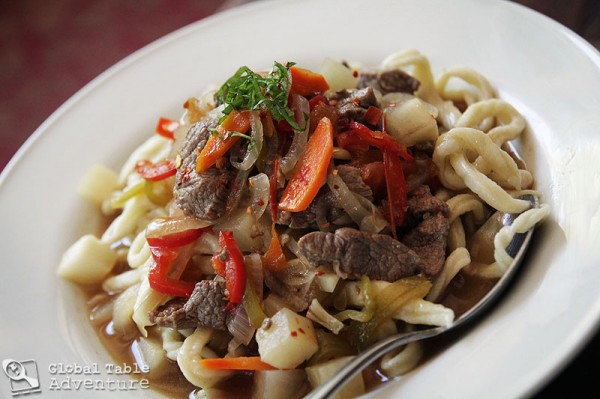 Take the time to enjoy this one with a dear friend or a memory of a friend.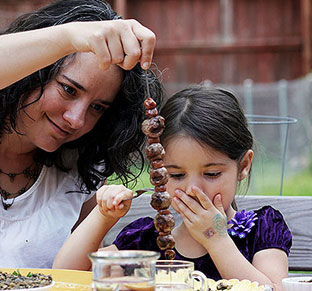 Hungry for more?
Be notified when National Geographic releases my memoir.
Simply fill in your details below.