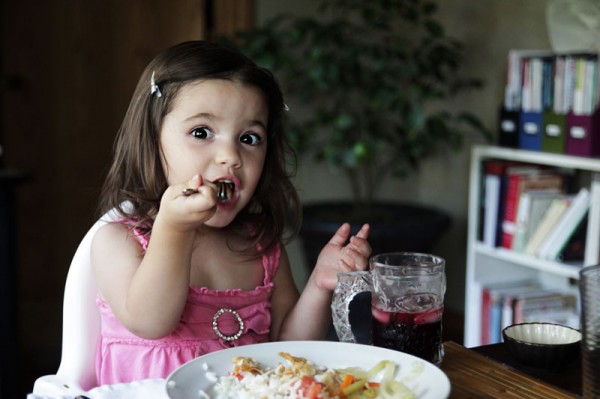 THE SCENE:
My lips started off with a low-grade tingle and then flared up into a fire engine burn.
Careful not to touch the jerk seasoning again, I put the lid back on the blender.
"So that's what three habeneros taste like." I said to the faded photo of my Great Aunt, Lulla Rina.
She smiled back at me, as she had for decades. She was holding my brother Damien – a chubby baby boy – in her soft, grandmotherly arms. He'd be 33 if he were alive today. And he'd probably love habeneros.
I silently promised him I'd be brave. I'd eat my share.
I've lived longer without Damien than with him, yet he remains one of the most important, influential people in my world.
Life's funny that way. We remember the shooting stars so vividly, even when the sky is full of trillions of other stars.
Looking back at the mixture, I considered suiting up with gloves, goggles, and a clothespin to pinch my nose shut.
I settled on just the gloves.
As I poured the jerk over the chicken, I could smell the allspice and fresh herbs, the ginger and nutmeg. It was intoxicating.
Just then the doorbell rang. Keith's parents were here.
Good thing they like spicy food.
Get ready for Jamaica, I thought.
Well… Jamaica with a little Ireland.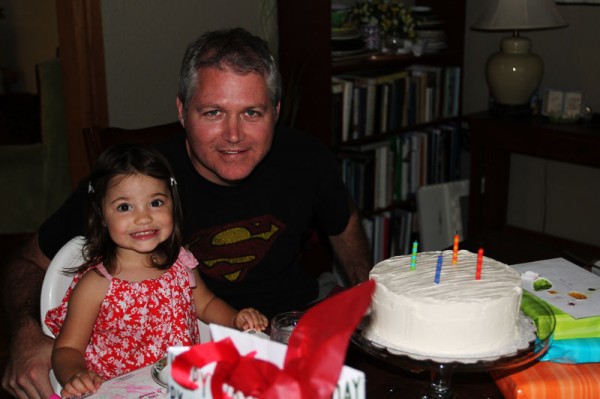 And why not? Mr Picky requested our Guinness Chocolate Cake for his birthday.
Happy Birthday, Superman Keith. We love you.
AVA'S CORNER
THE FOOD
Jerk Chicken [Recipe]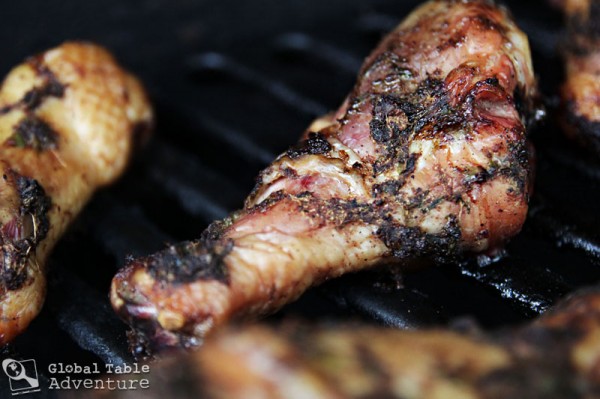 What I liked most about this dish:
The heat was perfect – spicy (enough to make me sit up and drink my water but not enough to make me cry). Ava ate and ate and ate on this chicken. We simply removed the skin (even still, it was a little spicy – she drank a lot of water, too). The smoke flavor was lovely and the chicken came out tender. Divine.
What I liked least about this dish:
Not much, although it is hard to wait 2 hours for the chicken to smoke.
Jerk Seasoning [Recipe]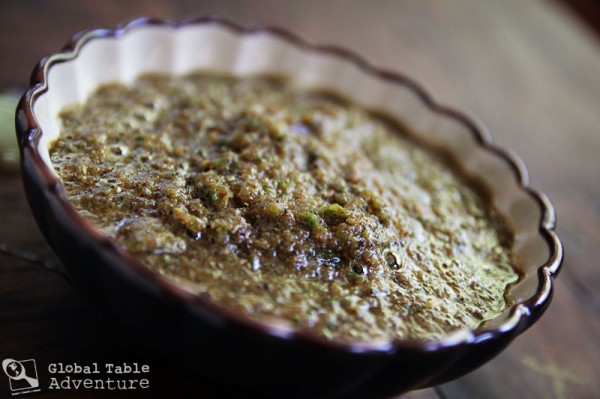 What I liked most about this dish:
This was easy to whip together. With a seasoning blend like this you end up with restaurant quality flavor every single time. Also, it makes a fantastic gift.
What I liked least about this dish:
If you don't have a powerful blender, you might have to do lots of chopping (or resort to a food processor). I invested in a vitamix for exactly these sorts of intense blends and I LOVE its power.
Escovitch Fish [Recipe]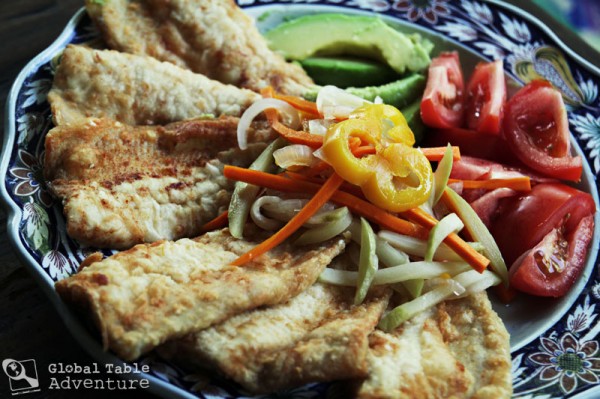 What I liked most about this dish:
I'm all about Vinegar City! I love this tart, tangy, veggie combo.
What I liked least about this dish:
I'm not quite used to the idea of eating vinegary fish for breakfast, despite the fact that this is traditional in Jamaica. I was also sad that I was the only one in my family who loved this. While Ava enjoyed some vinegar on her fish, she stayed clear of the veggies – one potent taste was enough for her.
Sorrel Drink [Recipe]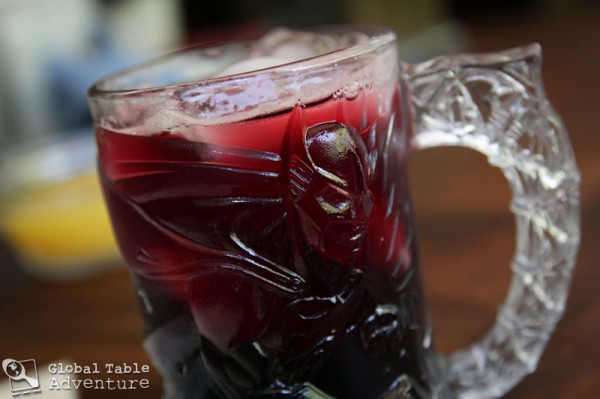 What I liked most about this dish:
The flavor of this traditional Christmas drink was outstanding. I felt at once refreshed and festive. Also, Ava could not stop drinking this one – she was a major fan. In fact, she used the word "delicious" for the first time ever to describe this drink. Adorable!
What I liked least about this dish:
I should have grated the ginger – I felt the slices gave it too mild of a ginger flavor (although some will like the subtlety). If you do slices, the dominant flavor will most likely be the cinnamon with ginger peaking out in the background.