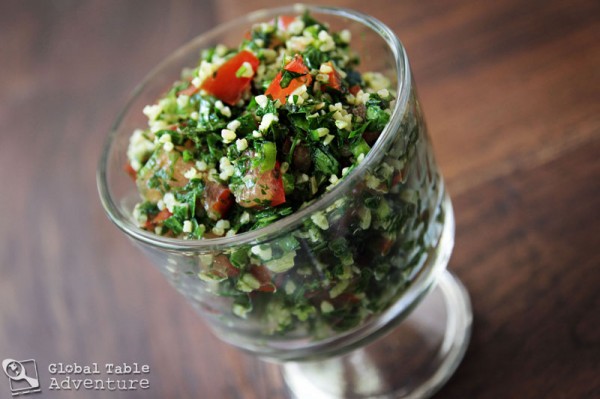 Serves 4
If you're feeling a bit cloudy, a bit rainy, a bit under the weather – let the bright flavor of lemons and parsley uplift you. Tabbouleh is a quintessential Middle Eastern salad recipe. No mezze is complete without it. While most authentic recipes include more parsley than bulgur, you can play around until you have the quantity you like best.
NOTE: All parsley, green onion, and mint quantities came out rather heaping (see photos)
Ingredients:
1/2 cup bulgur (I used coarse, but medium or fine is traditional)
1/2 cup fresh lemon juice (measured, then strained)
1 bunch parsley, minced (1 heaping cup)
2 tomatoes, diced
3 green onions, minced
1/4 heaping cup minced mint
1/3 cup olive oil
salt
Method:
Rinse bulgur in a little water. Then add to a bowl and pour on the strained lemon juice. Set aside while you prepare the other ingredients. The bulgur will absorb the lemon juice as you work.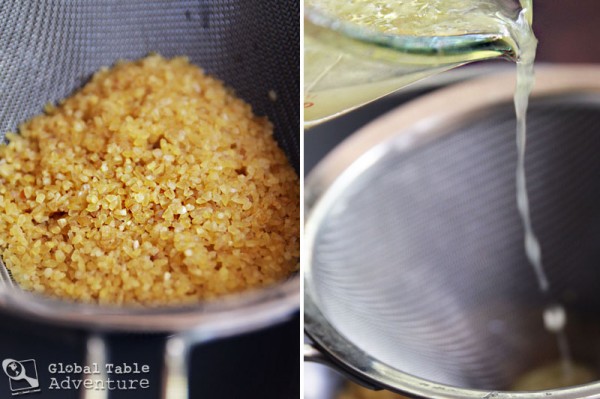 Chop a mountain of parsley, mint, tomatoes, and green onions. Whistle while you chop.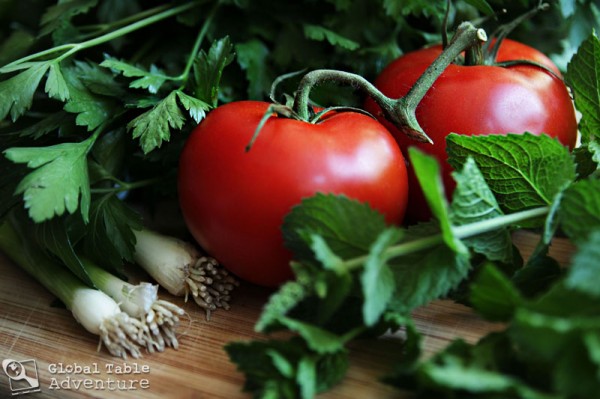 Ahh, beautiful. As you can see, this recipe isn't an exact science. All my measurements came out very heaping, which tasted lovely.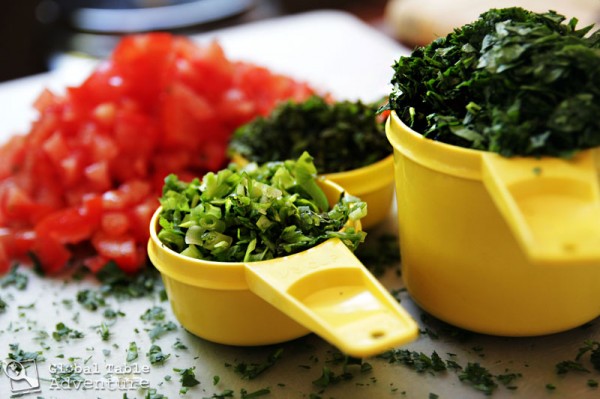 Mix all your chopped goodies up with the olive oil and bulgur. Season and serve with homemade pita bread [recipe] and a smile.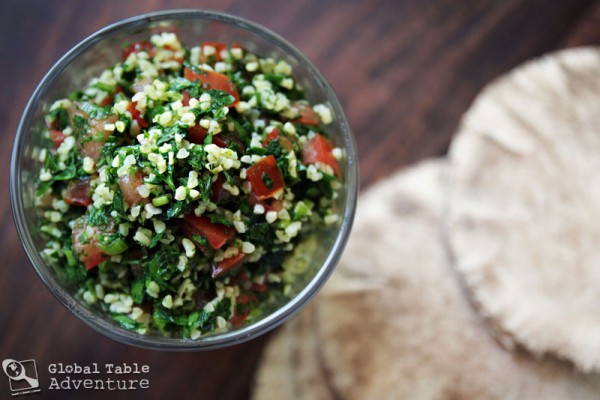 Dive in to the deliciousness.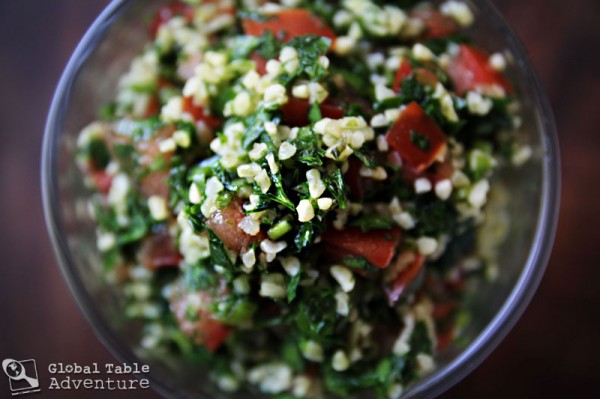 When you're done, take a swim at an Iraqi watering hole. This one looks just about perfect.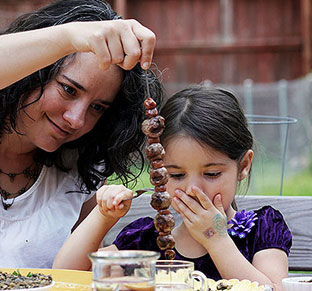 Hungry for more?
Be notified when National Geographic releases my memoir.
Simply fill in your details below.