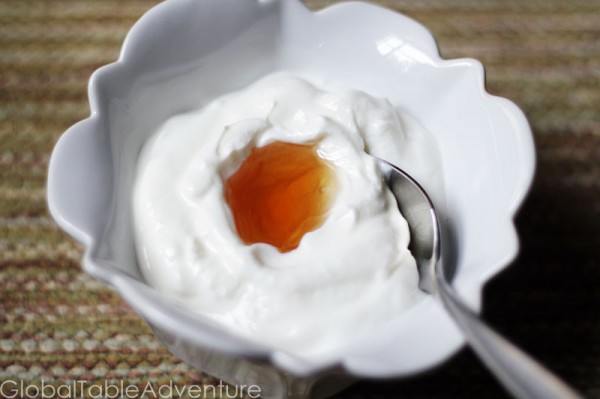 Makes 1 serving
I'll try every dish at least one time thanks, in great part, to this humble dessert. I first had it on my 8th grade class trip to Greece, during a day trip to the Delphi ruins. The road weaved and bobbed through dark green forests that clung to the mountainsides. I, too, was dark green by the time we stopped for lunch at a quaint restaurant nestled under a cliff. Unfortunately – or fortunately – Greek food awaited. There was no time to be sick.
While I have no memory of the main course, I do remember the dessert – yogurt with a dollop of golden honey. I've thought of it often since then, much  like an elderly woman dreams of young love. Of course, at the time, I was nowhere as poetic. In fact, I met the dessert with an ugly face. A yuck face. I almost pushed it away, but – on a whim – decided to give it a chance.
Thank goodness for small miracles.
Ingredients*
*These proportions should serve as a general guideline for shopping purposes only.
Please play around with the amount of honey and feel free to comment with what ratio works best for you.
1/2 cup greek yogurt, whole milk is ideal
1 Tbsp honey
Method:
Before we get started, I wanted to share the party idea this dish inspired.
Gather a few friends for a potluck-style honey tasting. Have everyone bring a different kind of honey. Screen Winnie the Pooh in the background. Not the new versions. The original, from 1966.
Here's my favorite flavor… as light as air and as sweet as…well… honey.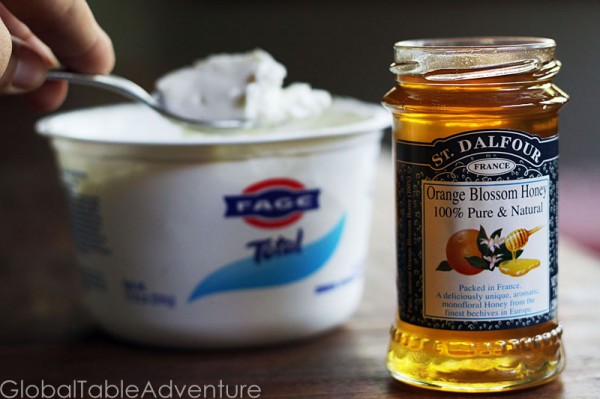 Drizzle a happy blob over a small bowl of Greek yogurt. Simple as can be.
Ten dollars says you end up adding a second … and third … blob of honey onto your yogurt.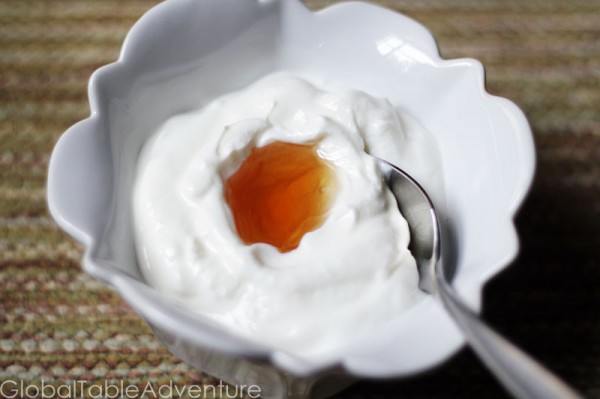 It's simply divine.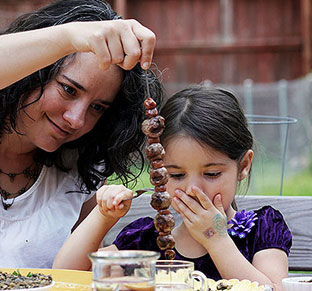 Hungry for more?
Be notified when National Geographic releases my memoir.
Simply fill in your details below.