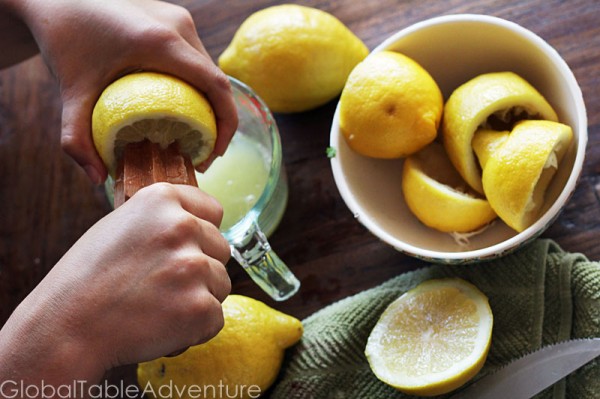 THE SCENE
"This is gonna be good," I told myself, sliding the porcelain casserole into the refrigerator. Two pounds of chicken legs swimming in a bath of lemon juice, peanut oil, and Georgian five spice – they'd have the entire night to chill out and absorb Georgian goodness before hitting the grill.
I tucked Ava into bed as quickly as I could, telling Keith to cue a movie, preferably a chick flick. I put on my favorite fuzzy pajamas and crawled under the covers. The opening credits hadn't even rolled by before the phone rang.
"Don't pick up!" I said, as he brought the phone to his ear.
It was work.
I rolled my eyes and whispered "tell them you're busy."
He didn't say anything, but listened carefully for a few long minutes. I stared at computer screen, at the frozen faces and words, waiting to be unpaused.
Moments later, he left to work on the city's 911 phone system. You can't say you're busy when 911 calls. Lives are at stake. I understood but, as I watched his taillights disappear down the dark road, I felt sad. So much for Friday night.
Just then my phone went off.
"Go ahead and watch the movie." it read.
"Only if you'll eat lemony chicken with me tomorrow," I texted back.
"I'll even grill it for you."
I crawled back into bed. "Deal. I love you."
"I love you."
THE FOOD
Georgian Grilled Chicken [Recipe]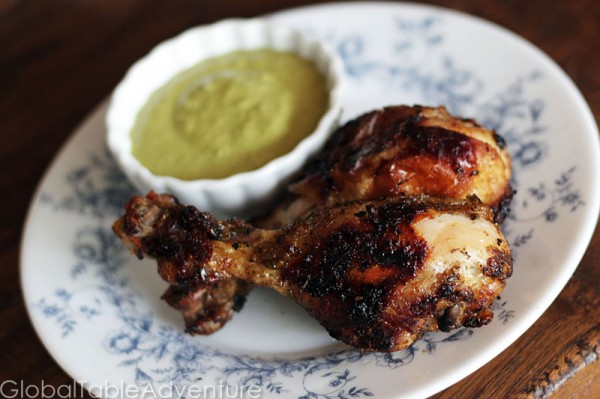 What I liked most about this dish:
Crispy, lemony chicken – what's not to love? I normally don't enjoy chicken skin, but the citrus infusion is so strong I actually gobbled it up. Plus, the 24 hour marinade makes it easy for entertaining.  You'll see Ava's thoughts in this week's video.
What I liked least about this dish:
Nothing. Mr Picky even manned the grill for me. Sweet.
Georgian 5 spice (Khmeli-Suneli) [Recipe]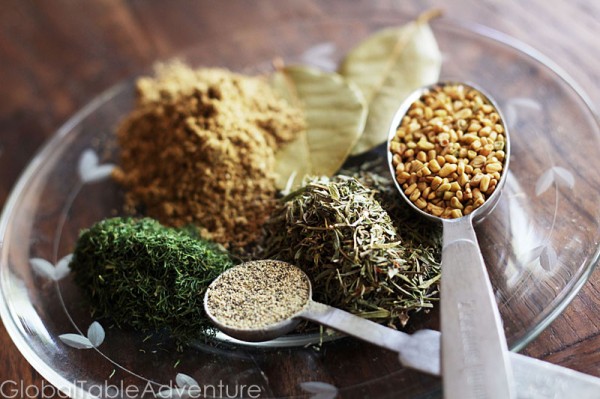 What I liked most about this dish:
Khmeli-suneli is a snap to throw together – no need to toast the dried herbs, so the longest part of the recipe is measuring out five spices. You'll be done in less than five minutes.
What I liked least about this dish:
The first batch got completely used up in the chicken recipe; I should have doubled it so I could add try it in other dishes.
Walnut Cilantro Sauce (Garo) [Recipe]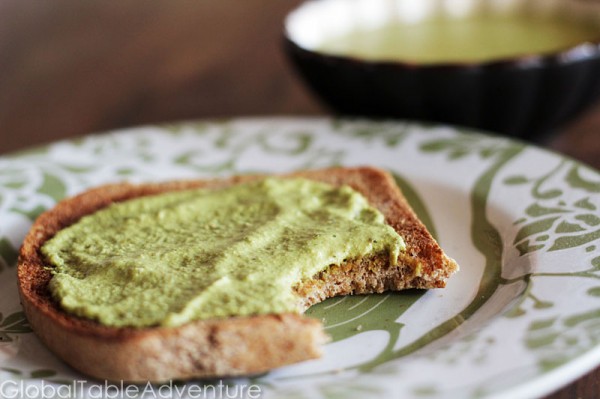 What I liked most about this dish:
This is a new flavor combination to me and super easy to make. The cilantro reminds me of Latino food, but the spices bring it back over to Eurasia.
What I liked least about this dish:
I found my version of Garo to be too bitter and would cut back on the spices next time. Perhaps with some tweaking I would use this on more dishes as a condiment.
Natural Grape and Walnut Candy (Churchkhela from the Caucasus) [Recipe]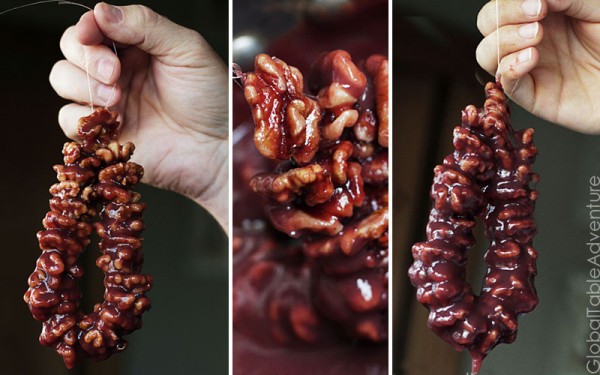 What I liked most about this dish:
Making this candy was fun – especially seeing the changes with each dip and as it dried.  I think it's a great family project. Ava wanted so badly to get her hands into it and was completely fascinated at the process (even at 1.75 years old).
What I liked least about this dish:
I wish I had dipped it four times instead of just 2. The walnut flavor still dominated the sweet-tart grape coating. Mr. Picky lived up to his nickname on this treat, although I am convinced he would be in love with it if we had made it with peanuts instead of walnuts. But then, it wouldn't be Georgian anymore.
Ava's Corner