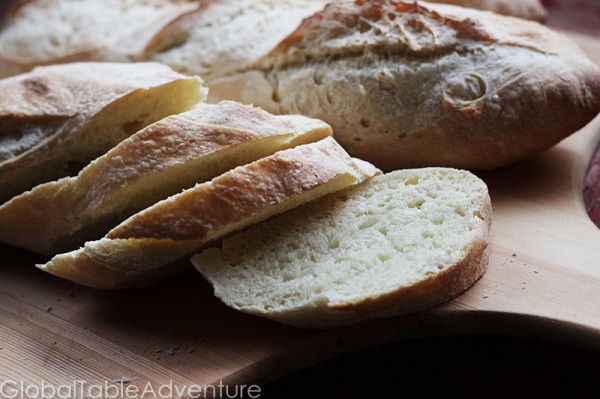 I know it's springtime and I'm supposed to be nibbling lettuce, trying on my bathing suit five times a day, and sipping nothing but water. Life doesn't always work out like that. Last night, for example, I was in huddled in the closet with Miss Ava. That's right – my noisy almost-two-year-old and I were waiting out two rounds of tornado sirens.
It was chaos.
Fearing for my life makes me crave comfort food. If you are surviving on lettuce and water, please forgive me for this post. You might wait a day to try on your bathing suit.
I thought I'd heard it all when it came to baguette sandwiches. I was wrong. Here are two West African sandwiches that I would gladly eat while hiding from a tornado:
The Omelet
This one is pretty straight forward, but about as decadent as it gets: a deep-fried omelet laid across a baguette. It's sold at the tanganas, or street food shacks, that you can find along dusty dirt roads in the Gambia. For those of you who frequent Burger King, it might sound familiar. Maybe that's where B.K. got the idea from?
According to Lonely Planet, the common accompaniment is instant coffee with loads of sweetened condensed milk.
The Neibbe
Take a hot mixture of beans, tomatoes, onions, and spices, and tuck them tucked into a giant baguette sandwich slathered with hot sauce. This vegan sandwich sounds epic.
What would you try? In case either of these don't appeal, you could always try the coupé coupé sandwich (bbq meat) that we made last week.