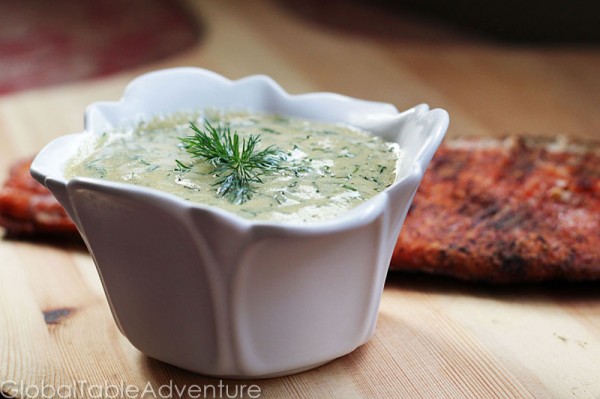 Makes about 1 1/2 cups
Mustard-lovers unite. This tangy, spicy Scandinavian recipe goes great with meaty salmon. Take the time to buy really excellent mustard – the spicier the better. If you have leftovers try spreading a little on a sandwich. That's what I did!
Ingredients:
3/4 cup (7 oz) spicy dijon mustard
1 1/2 ounces fresh dill, stems removed and chopped (about 1 cup)
1/8 cup vinegar
1 tsp salt
1 1/2 tsp sugar
3/4 cup oil
Method:
First things first. Start a small herb garden and grow a mound of dill. You'll be glad you did because this recipe calls for a lot. About 2 of those insanely expensive plastic containers the supermarkets carry.
Once you have your dill, take the stems off. The chop it up nice and fine.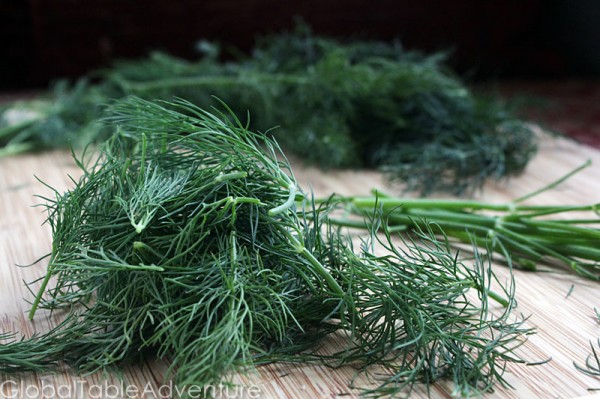 Measure out the spiciest-mustard-you-can-find into a small bowl. I used a true Dijon, but take a gander in local specialty shops. I'm sure you'll find something just as lovely.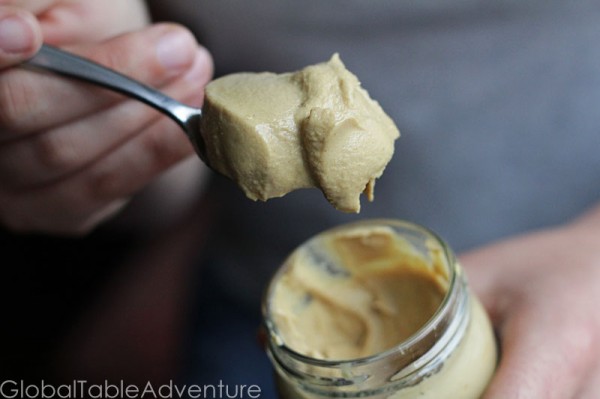 Add the vinegar. Mr Picky and I are so different. At this point he pinched his nose shut, while I was in vinegar bliss.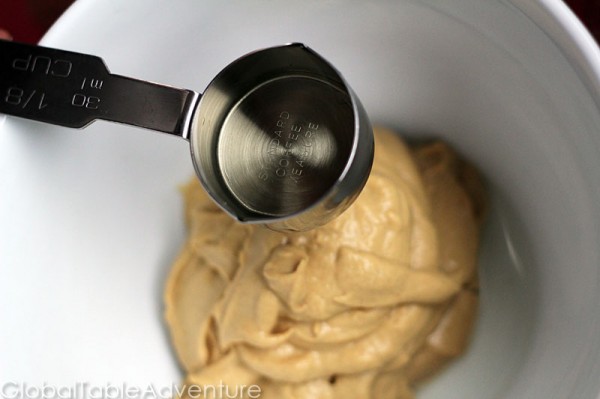 Next up? Sugar and salt. The sugar helps balance the acidity.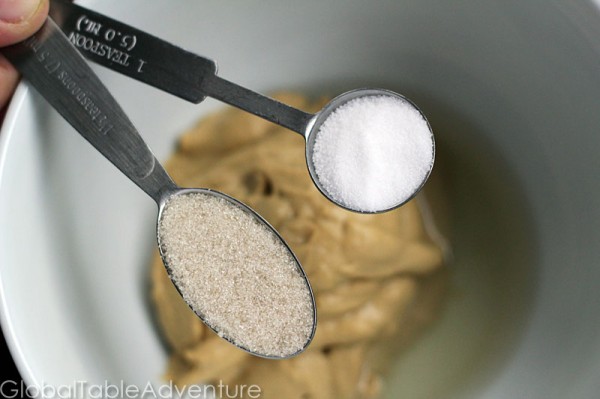 Toss on the chopped dill. It looks a lot like grass clippings, but tastes much better.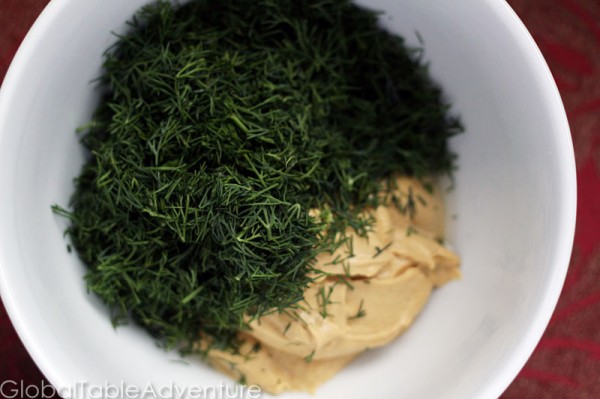 Next, whisk in the oil. You can add as much or as little as you like. Keep tasting.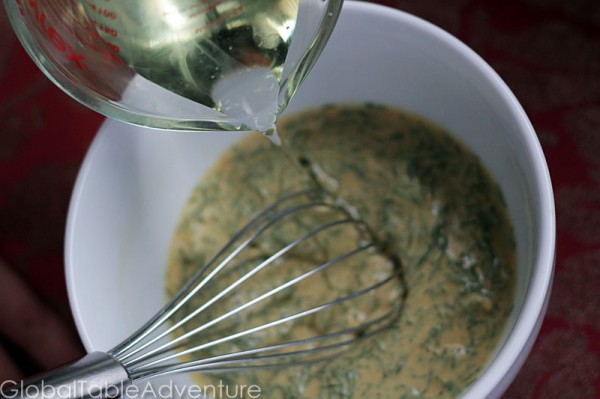 Here's how I liked mine…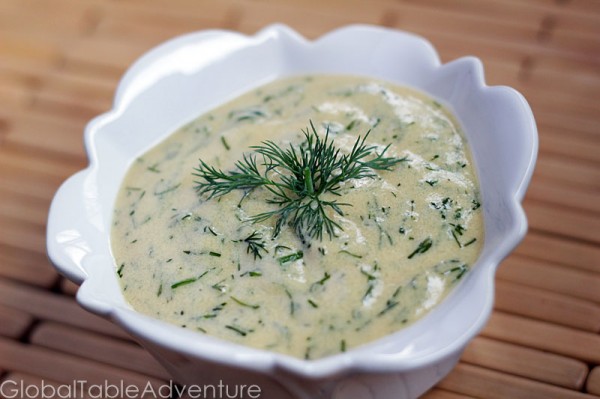 Enjoy with a slab of fresh grilled salmon.
Preferably cooked outside on a sunny afternoon in spring.
(We cooked ours about 5 minutes per side on a medium grill, but timing depends on the salmon's size).
I'm not exactly sure why this slab of salmon looks like a strange alien tentacle, but I assure you, it tasted wonderful.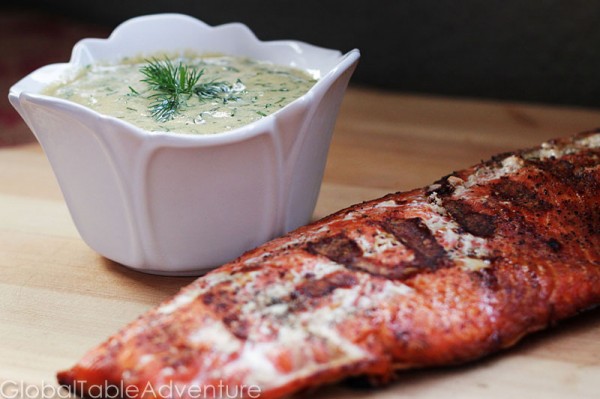 Yeah, that was a little too strange.
Here, we'll just tuck it behind the sauce, like this: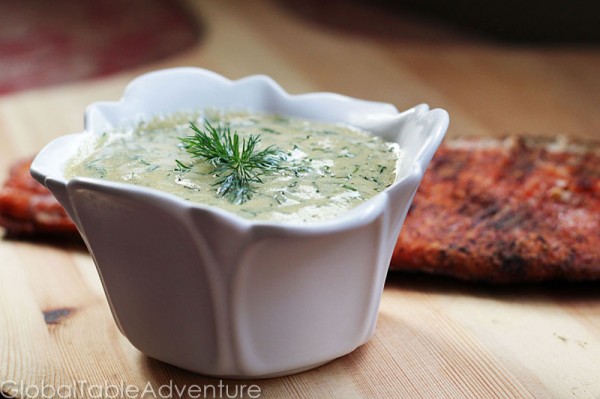 Sometimes you're a "leading role" kinda fishie.
Sometimes you're more of a "background player."
Sorry fishie, today the sauce is most definitely the star.
Refrigerate until needed.
Enjoy with Finnish friends.
If you only have one beer left, share it.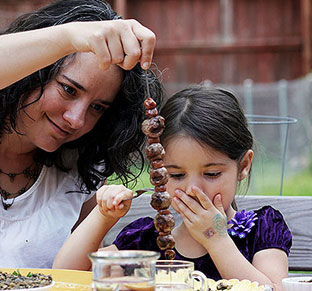 Hungry for more?
Be notified when National Geographic releases my memoir.
Simply fill in your details below.