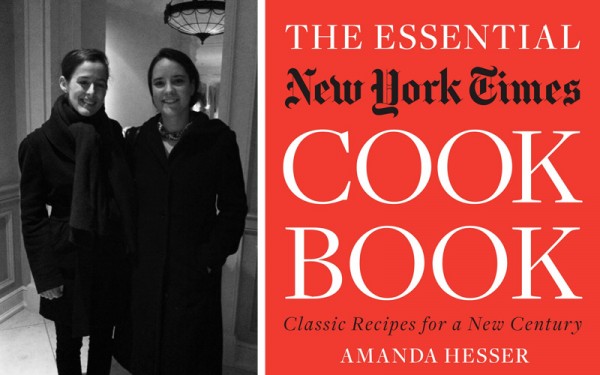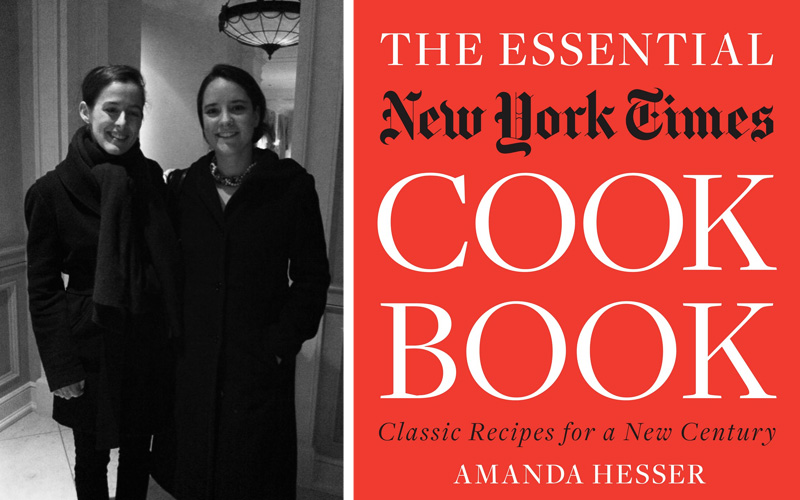 A couple of weeks ago Amanda Hesser, from the New York Times and Food52, came to Tulsa.
To Tulsa!
She brought her smile, stories from her life as a New York Times food writer, and an appetite for Chicken Fried Steak. Also available? Several hundred copies of her latest achievement, The Essential New York Times Cookbook. This incredible tome catalogs the best recipes published by the New York Times in the last 150 years. To be exact, Amanda pinpoints 1,400 recipes from our American tradition and tells us about them, not with the drab voice of a historian, but rather with the fun chatter you'd expect from a dear friend, as shown in her 19th century Roman Punch recipe.
Tulsa was happy to celebrate with her. Several local chefs contributed to a grand potluck comprised of recipes from her book, which were promptly devoured at former Mayor Kathy Taylor's house. The food covered the gamut, from pork belly to macarons, but my favorite was the Ginger and Lentil Soup. Make it, if you get a chance. Especially if your throat is feeling scratchy. Or you're snowed in. The mild heat from the fresh ginger zestfully zings away both sickness and cabin fever.
And now, I'll let Amanda speak for herself.
1. Surely globalization has affected the way we cook at home. As you worked your way through 150 years of New York Times recipes, did you notice any spices move from exotic to ordinary?
Above all, fresh and dried chiles. Except for dried and ground cayenne pepper, chiles didn't start appearing in recipes until the 1970s, and then it was just jalapeno. By the late 1990s, they became a regular feature, and the variety expanded tenfold.
2. Many of our readers have children. Can you give them advice on how to raise "non-picky"eaters (perhaps with a cute anecdote regarding your twins)?
I take a benevolent and enthusiastic but firm approach. There are no second choices but I work hard to make eating fun and to make it seem exciting to taste new things. If you express enthusiasm for a food, they may too — not right away but eventually. Kids are hard wired to reject pretty much any new food, so you can't take "no" at face value. You won't know until the third time they've tried something (and I don't mean third time over the course of a meal, but the third meal during which you've insisted they eat a particular food) whether or not they genuinely don't like the food. For instance, I knew by the third time I served ice cream to my son and he cried each time, that he in fact did not like how cold ice cream was! His loss, (in my view!) but fair enough — no more ice cream.
3. Many people have difficulty defining American cuisine beyond pizza and hamburgers. After looking through thousands of recipes published by the New York Times (and sent in by readers), how would you define American cuisine? What makes it unique?
American cuisine will never be defined by specific dishes. Rather, it's defined by our approach to cooking, our indefatigable desire to push forward. American cooking is the most dynamic cuisine in the world — because our cuisine has nothing to anchor it, recipes continue to evolve and change and cooks are free to explore all of their fascinations.
4. Were you ever picky? If yes, what foods did/do you avoid? Why? Has anything helped you overcome this?
There were definitely foods I wasn't fond of as a child. If you asked me to eat a mushroom, it was as if you asked me to eat a live frog. I overcame this with time, and by college, mushrooms and I had repaired our relations.
5. You just finished testing 1,400 recipes for The Essential New York Times Cookbook. What's next?
The food52 Cookbook! And food52, the site. That's where all of my attention is now, and I'm having a ball!
Thanks for stopping by Global Table Adventure, Amanda!