Serves 2-4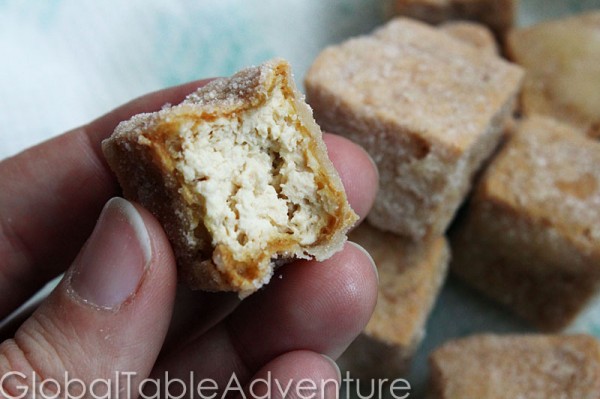 This crunchy, protein-rich alternative to croutons and crackers is perfect in soups and on salads. A great way to introduce tofu to someone who has never had it and particularly wonderful in our Bakso Noodle Soup.
Ingredients:
1 block super firm tofu
1/3 cup rice flour (extra as needed)
vegetable oil
Method:
Get ready for deliciousness.
Preheat vegetable oil to 365F in a small, uncovered pot. Drain off a package of tofu, preferably super firm.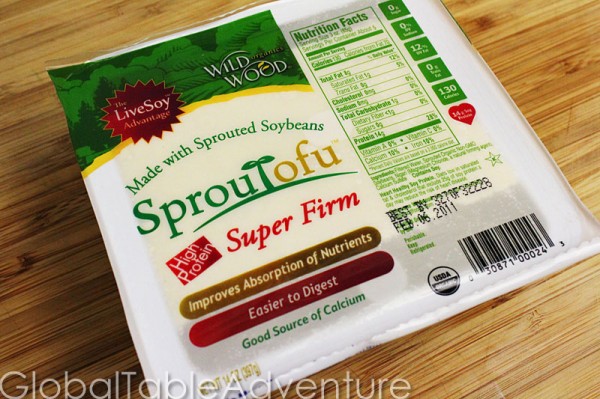 Slice into even cubes. I like to see how perfect I can get the cubes. We used to get tested on things like that at the Culinary Institute of America.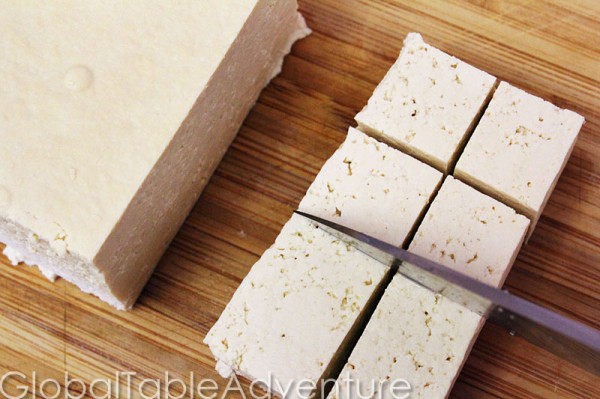 If you like plain tofu go ahead -sneak one … you'll still have a lot left.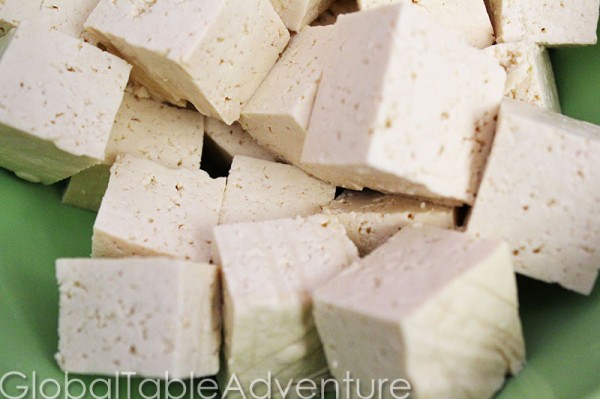 Next, make it snow: cover in rice flour (or you can dip them into the flour, on a plate).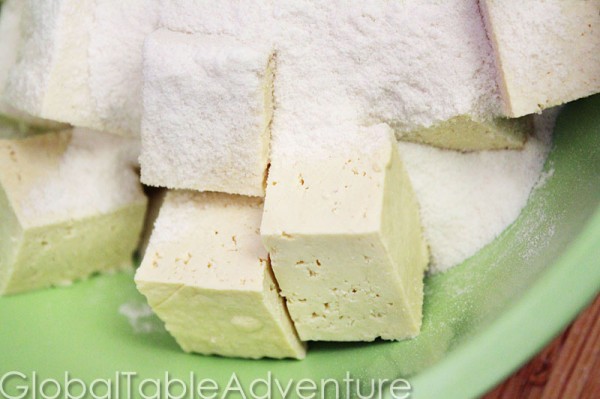 Either way, all six sides of the cubes should be covered with rice flour.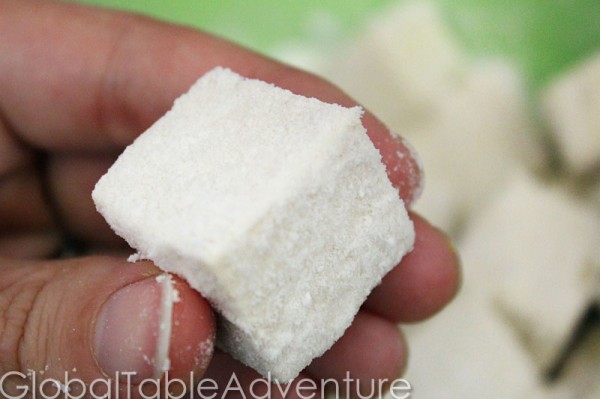 Drop them into the oil, taking care not to crowd them.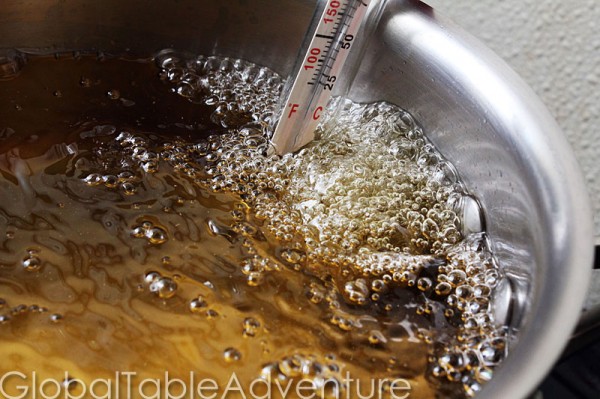 When they are done they'll be tan and crunchy on the outside and totally tofu on the inside.
Mmm. Totally tofu.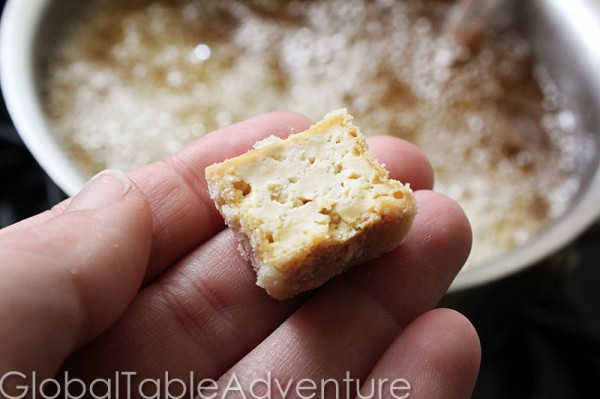 Drain them well… and salt them, if desired.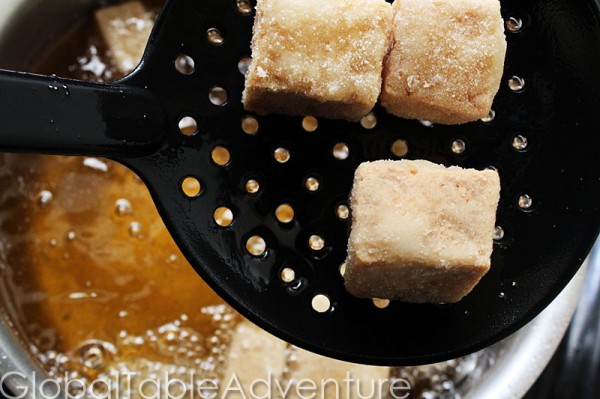 Next, much away…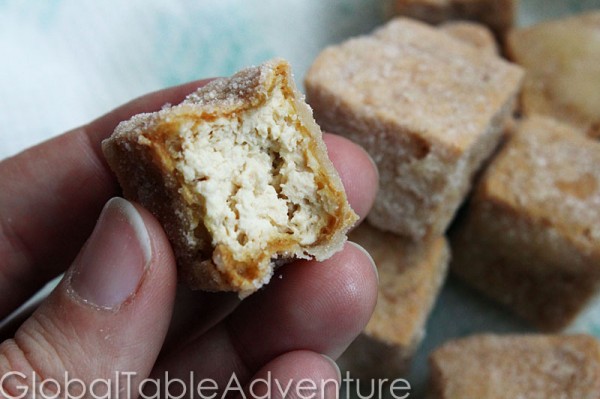 … or use as a delightful garnish to any meal, especially an Asian one.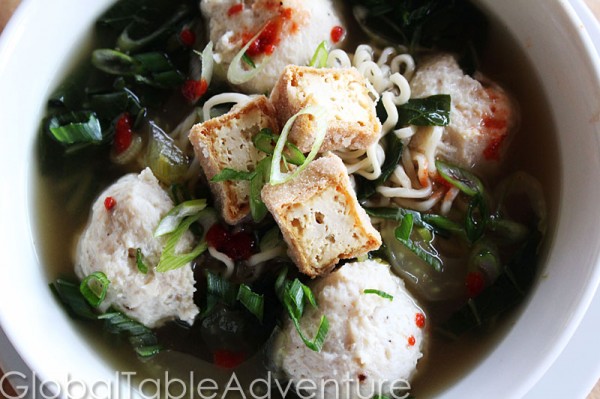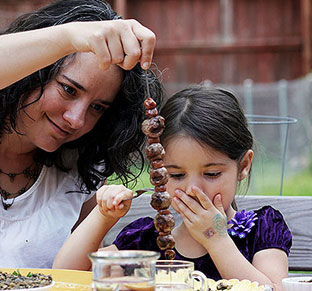 Hungry for more?
Be notified when National Geographic releases my memoir.
Simply fill in your details below.