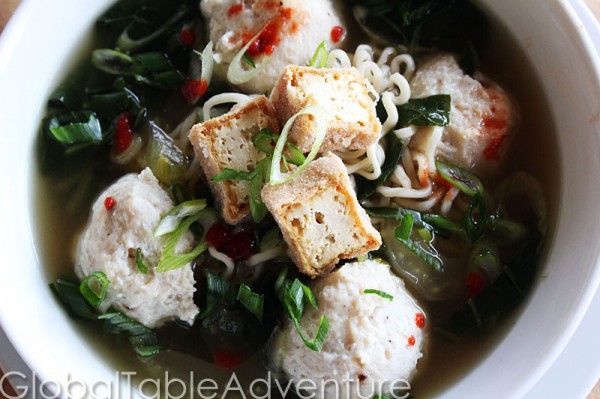 Serves 6
When it's cold outside, gather around a steaming bowl of Bakso Noodle Soup – you'll be refreshed by the bright flavors and warmed by the chili sauce. You can bring this soup to a potluck – just keep the tofu, green onions, and chili sauce in a separate dishes for diners to garnish their own bowls.
While the soup is traditionally Indonesian, it is also sold by street vendors in East Timor, a country formerly part of Indonesia. 
Ingredients:
1 bok choy, rinsed and sliced
3 green onions, sliced thinly
1 center section of celery – where it is 1/2 leaves and 1/2 ribs – sliced thinly
1 quart chicken stock
6 cups water (or stock)
1/8 cup soy sauce (more to taste)
salt
Additional soup components (all to taste):
Chicken bakso meatballs
cooked ramen noodles
chili sauce
green onions
Deep-fried tofu
Method:
Let's get a kaleidescope of green in our diets. Our doctors would be proud.
Rinse and trim the produce…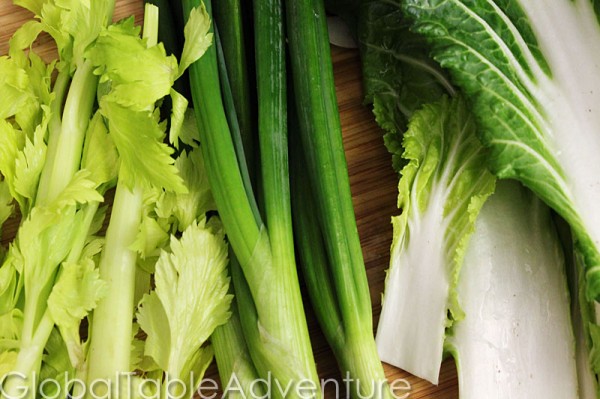 Then slice and toss in a large pot.  First the bok choy…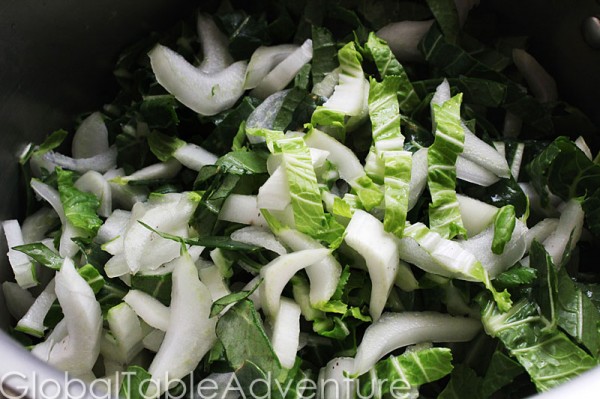 Then the green onions…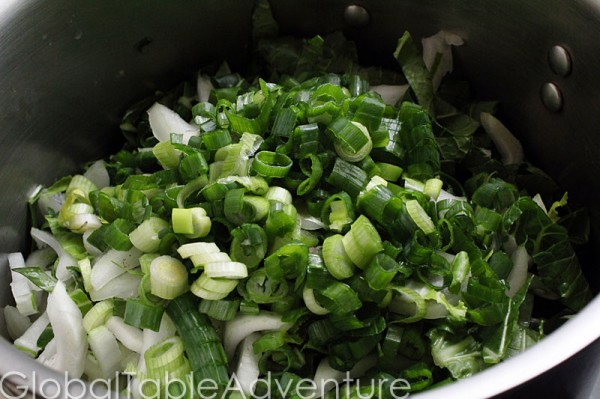 and finally the celery leaves.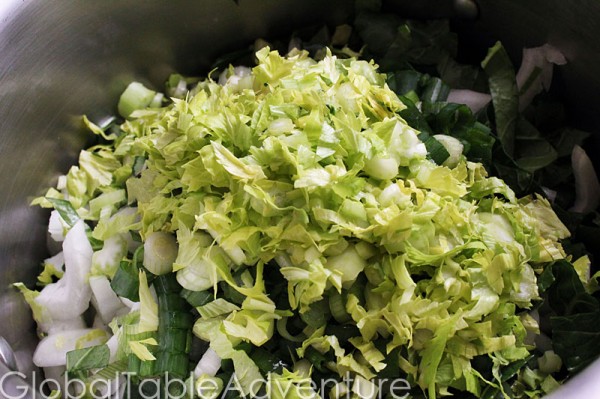 Splash on the chicken stock… (looks like lightening, doesn't it?)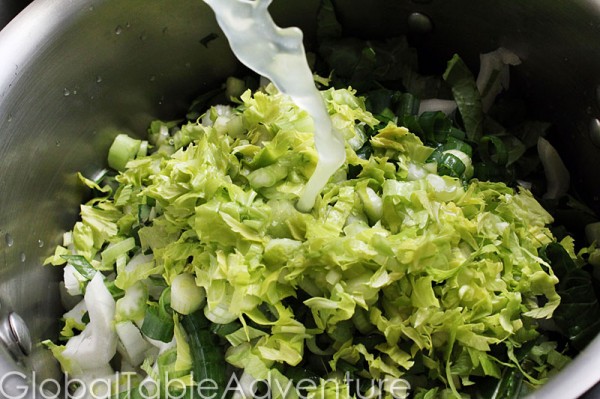 And crystal clear water…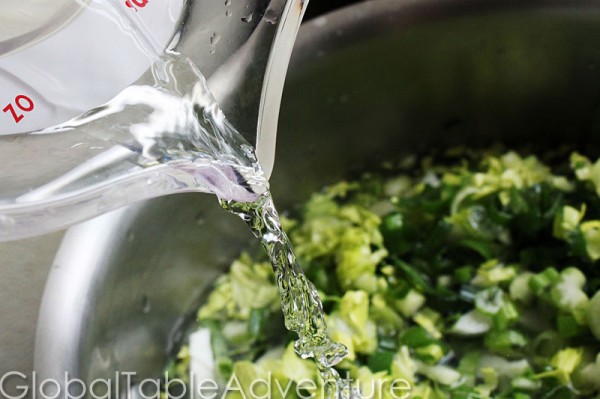 Simmer until vegetables are cooked through (you can leave them as crunchy or as soft as you'd like – I did them pretty soft for Ava's sake).
Season with soy sauce, to taste.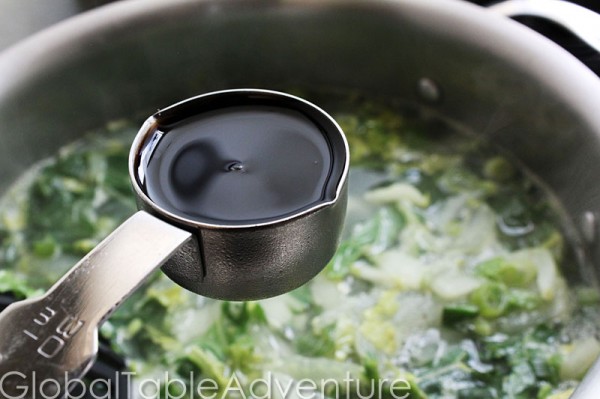 Now, the fun part. Let's assemble the soup.
First, a mound of cooked ramen noodles.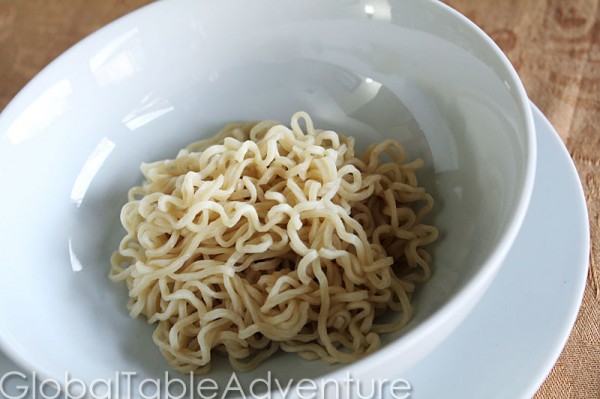 Then, Chicken Bakso Meatballs…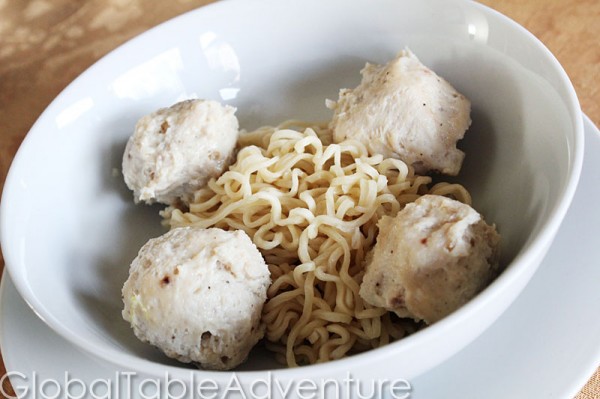 Next, ladle on the soup. Be sure to get all those tasty green bits.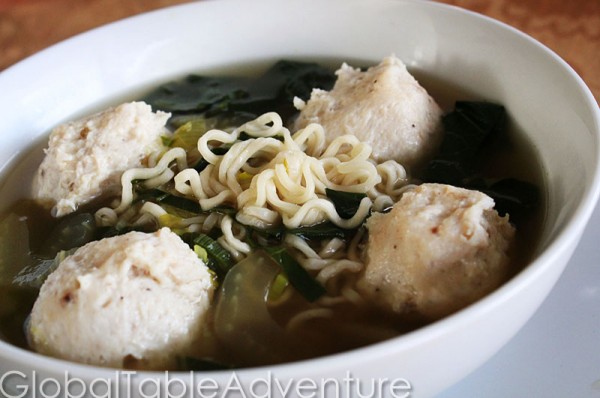 Finally the garnishes…. deep-fried tofu (slice it in half for a pretty look)…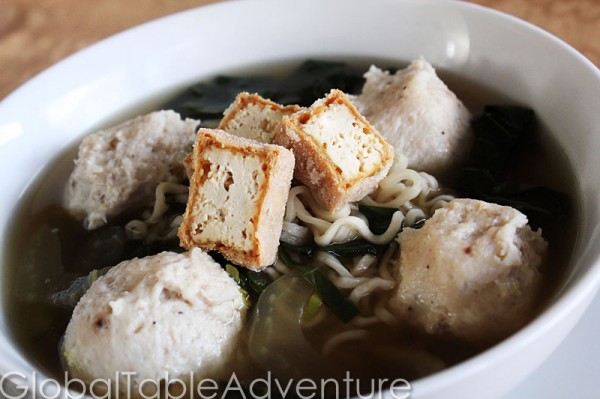 … a sprinkling of green onions…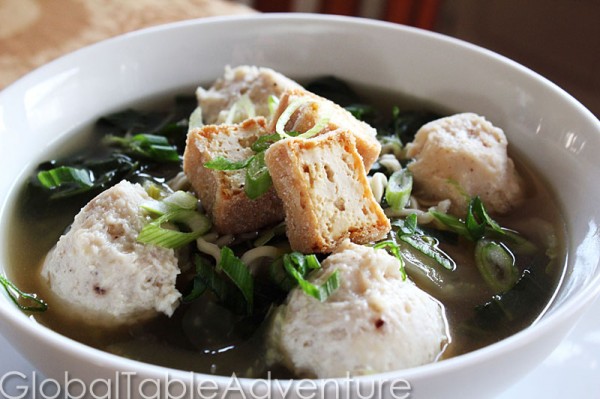 And a spattering of incredible chili sauce … which really finishes this dish off.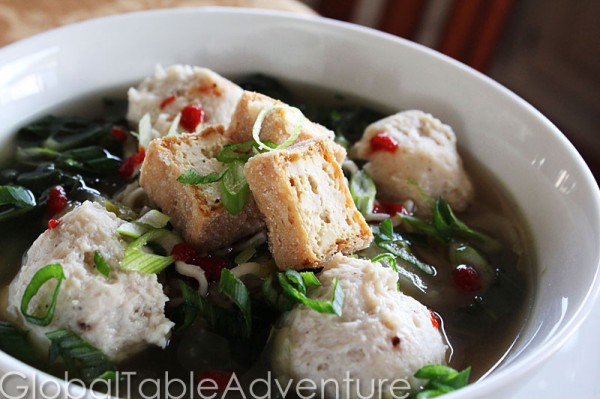 Let's dive in, shall we?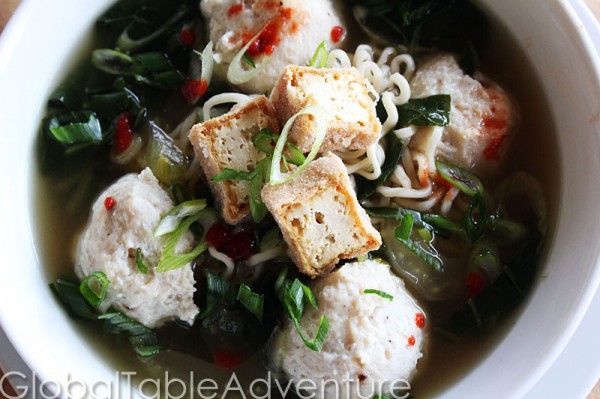 Peace in a bowl.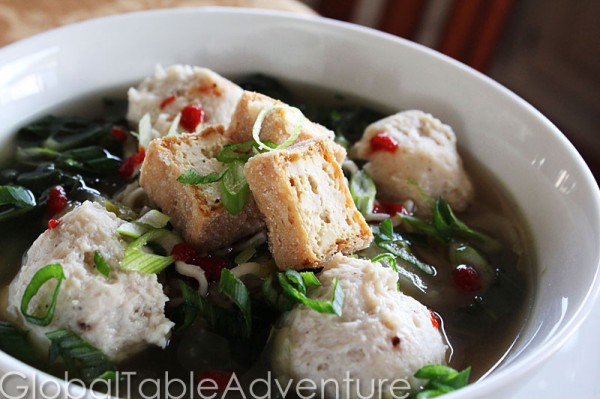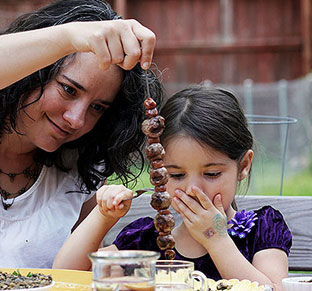 Hungry for more?
Be notified when National Geographic releases my memoir.
Simply fill in your details below.