Power tools, fireplaces, and an entire town made of "gingerbread" – today is all about gingerbread.
First up, the winning entry to our Global Gingerbread Contest:
Here's the story behind her house:
As a recent graduate with a degree in European History and a concentration in Slavonic/East European Studies, I really wanted my "international/foreign" house to reflect that region. While I originally hoped to incorporate some designs common to Psyanki or Wycinanki (aka, ornately dyed easter eggs and polish paper cuttings), I eventually settled on creating a little house inspired by the Slovak village of Čičmany.

This tiny village is well known for its beautiful folk architecture that has been carefully maintained and preserved over the years–all the buildings are covered in a variety of white-painted patterns and designs. As a result, the houses  really do look something like life-sized gingerbread houses! While the village is, of course, quite unique, I believe it does reflect many motifs and values that are common through the last few hundred years of Eastern European folk tradition. It also preserves the balance of beauty and utility that is seen in folk art around the globe—not only is the white paint pleasing to look at, it serves the dual purpose of preserving the wood against decay.
– Jennifer A.
Just wait "til you see her inspiration.. it'll blow your mind.
But, first, here's the walls of her house: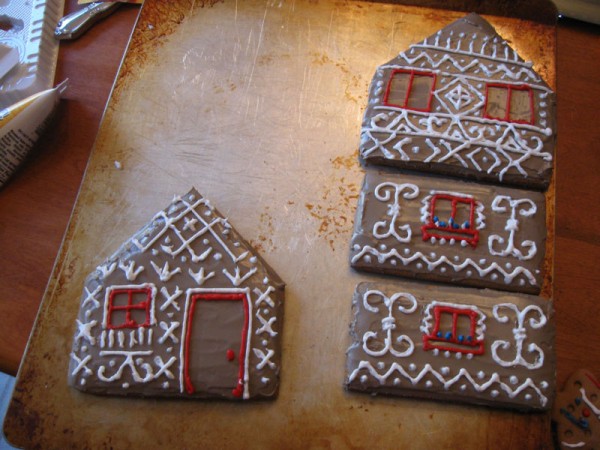 And here it is, all set up: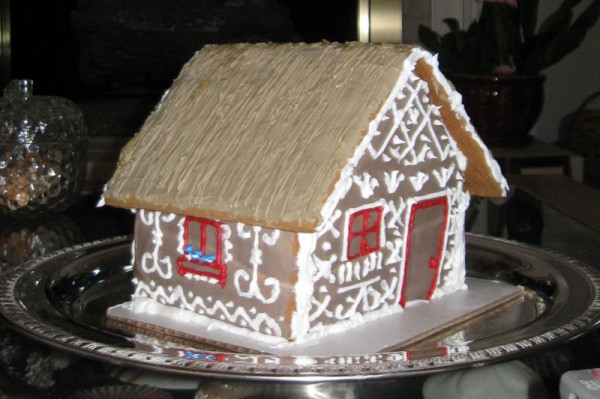 And here's the "gingerbread" town she used as inspiration… super cool!

Great work, Jennifer! Send me an email to claim your prize!
Next up… we had our very own gingerbread making fun with our friends Alan and Michelle.
We knew things were going to be serious when they brought out the power tools!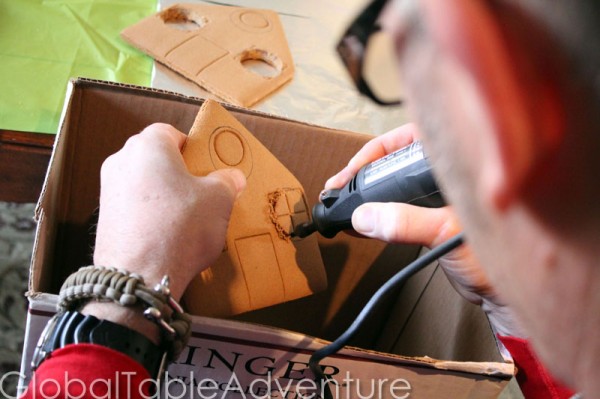 What did they have up their sleeves? They wouldn't say…  their plans were top secret!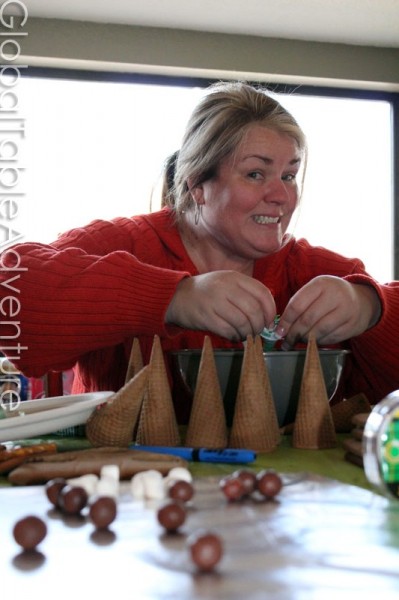 Let me just say this – their house eventually had fully operational windows made entirely of food.
Here's half the hinging mechanism. The pretzel eventually gets stuck on with Nilla Wafer hinges. For real.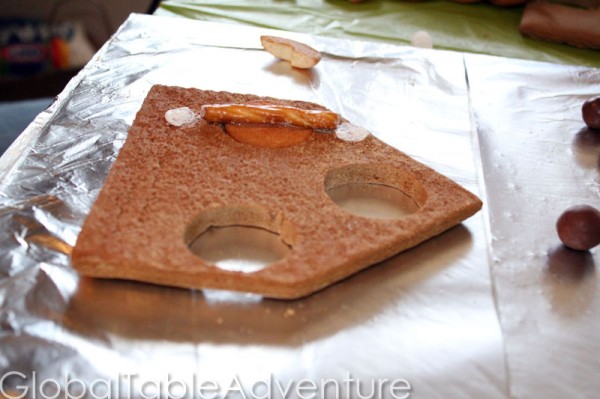 Can you see them in the background there?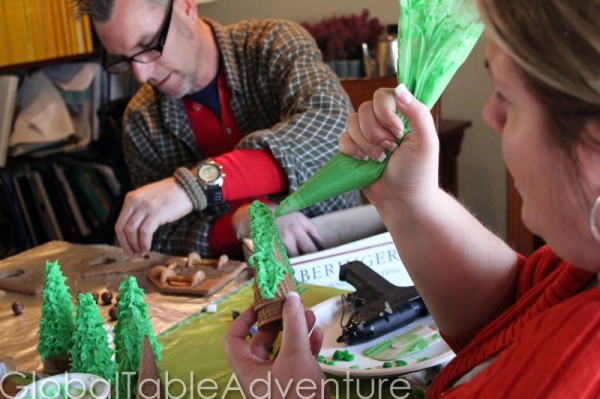 I'm pretty sure they were both A+ students because they also thought to put a mountain in the background.
And they strung it up with lights…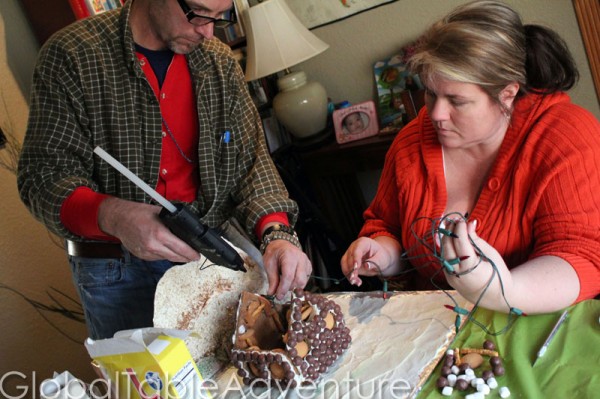 …which was a delicate operation.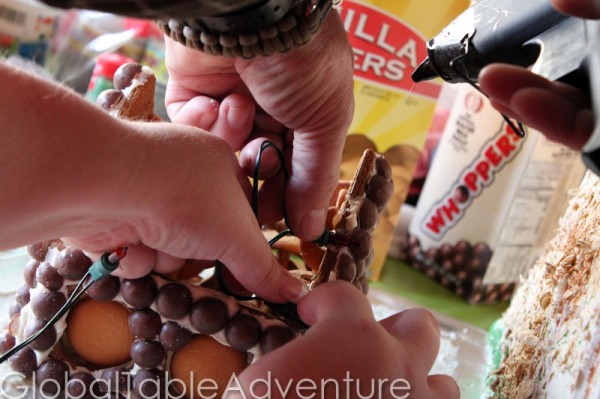 Here's the finished house… a cozy mountain home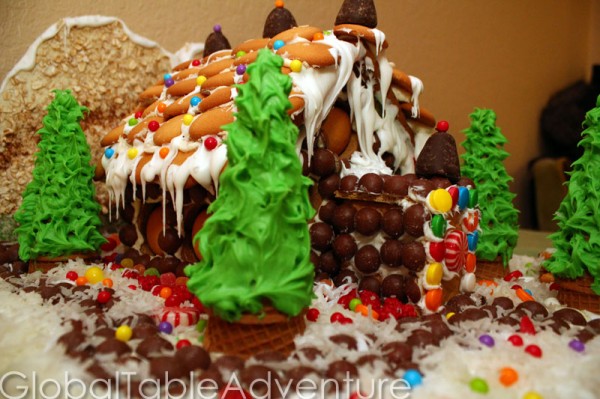 With a tasty doorway…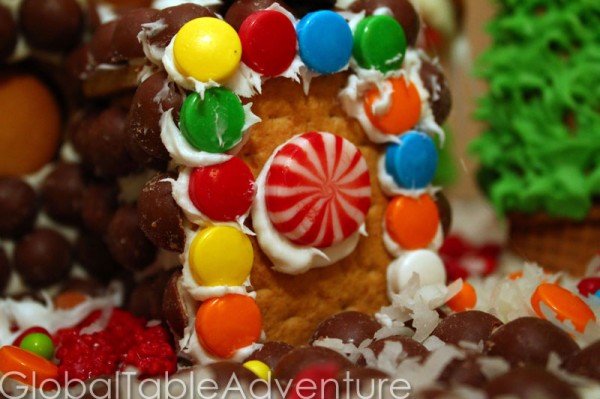 And tons of trees… Ugh, I could just curl up in their house on a cold winter's day.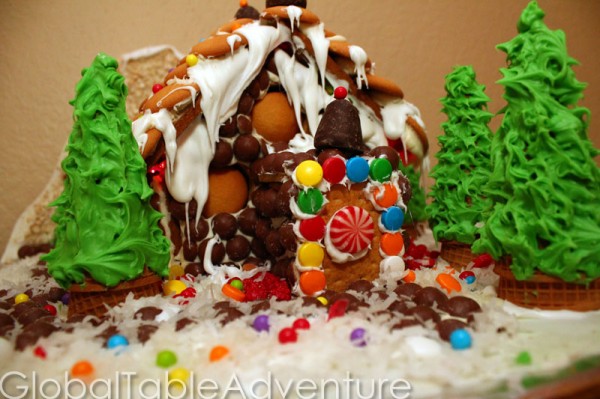 They based their house on Medicine Park, Oklahoma where the buildings are made with local rocks and look like cobblestone.
Here's me and Mr. Picky in front of one, back when we were just dating… ah, young love.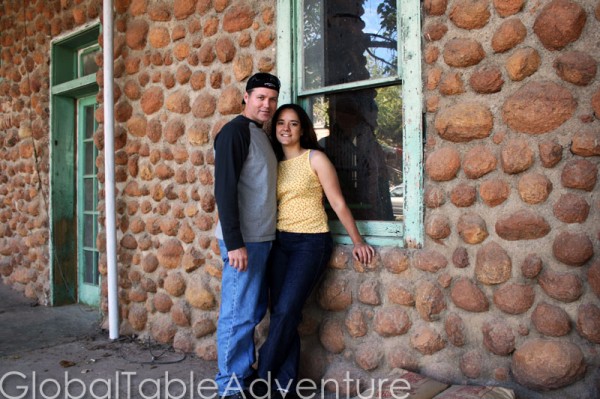 As for our gingerbread house… we first focused on the landscape…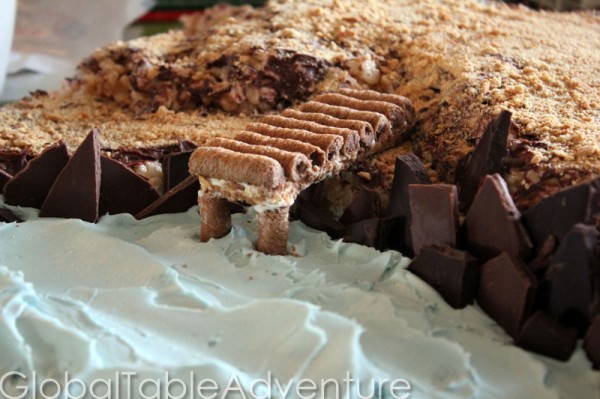 Somewhere by the ocean… my favorite place to be, in the whole wide world…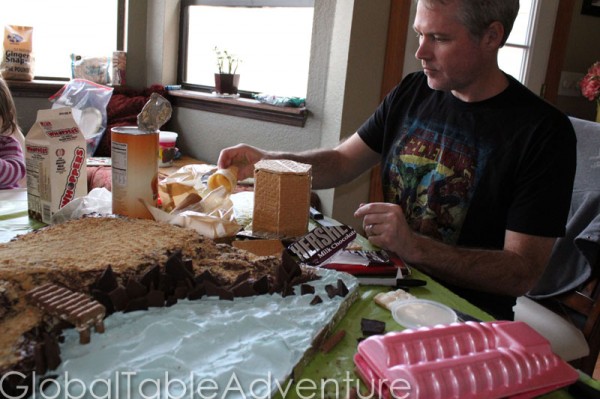 And used graham crackers instead of a kit… so we could make an odd shape…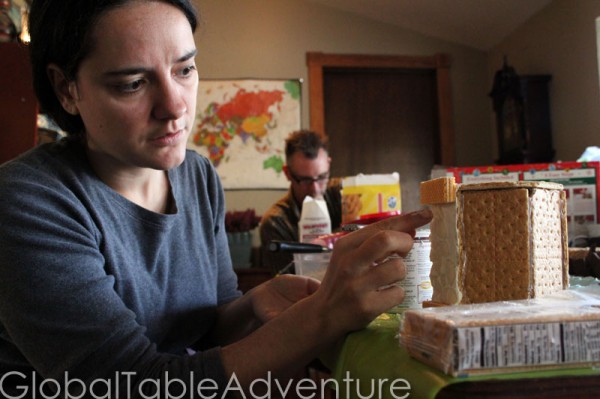 But once we decorated it, no one could tell…
Here's the first floor…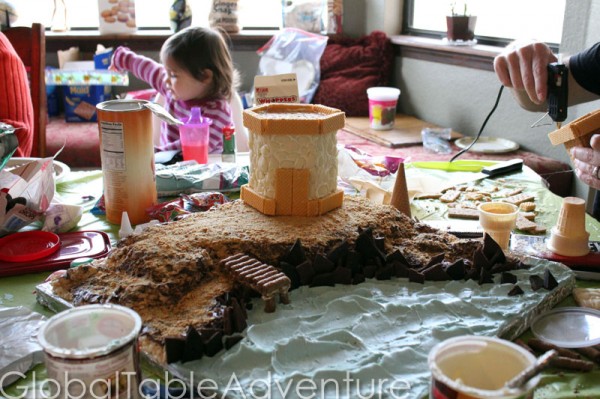 Oh, and here's our ocean-side fireplace, right near our boat dock …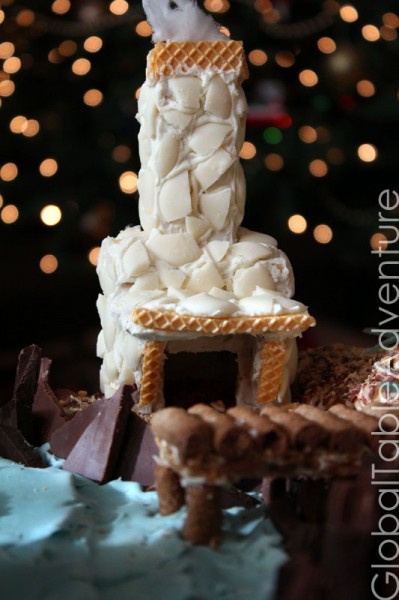 You know, in case we felt like listening to the waves while sitting beside a crackling fire, awaiting our boat…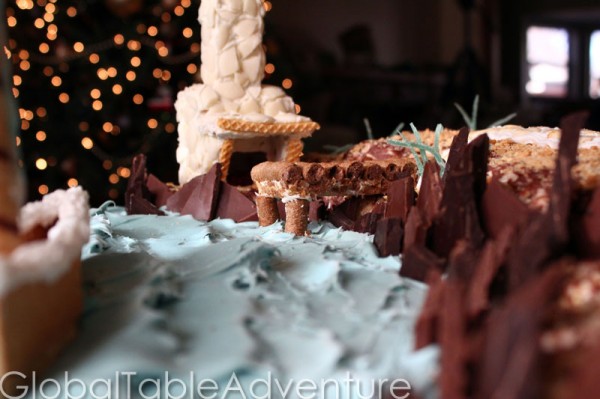 And here's the walkway to our home… complete with a spiky grass clump.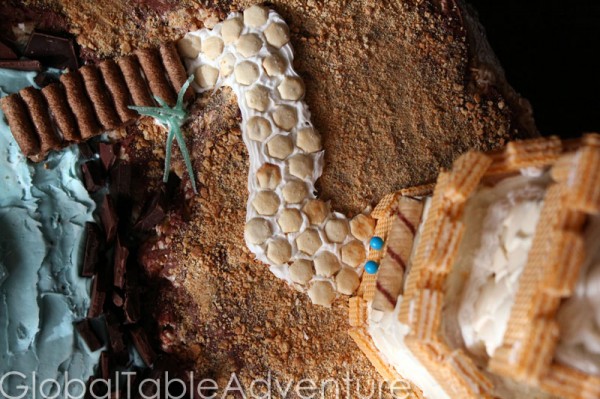 As you can see, we eventually got a tower on top…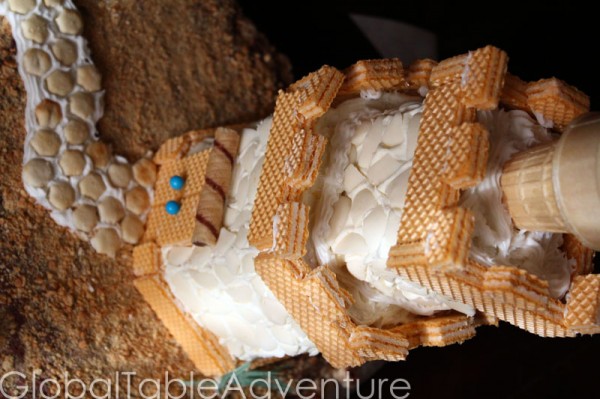 And a super sweet flag…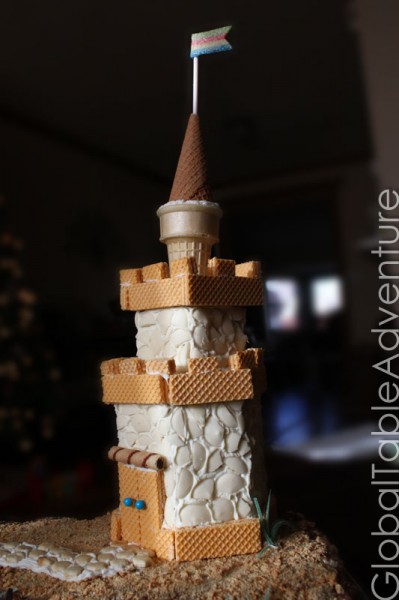 From our "homes" to yours, have a great Holiday Season!