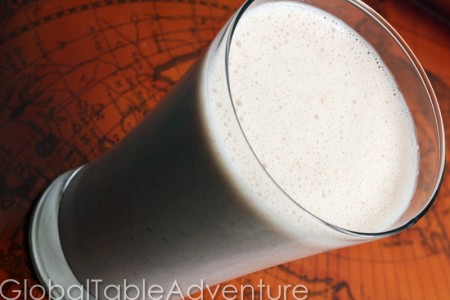 Makes 1 liter of "concentrate"
Sweet and thick oatmeal drink can be made ahead for stress-free (and kid-friendly) brunch. Simply thin with extra milk before serving.
Ingredients:
1/2 cup oatmeal
4 cups milk (plus extra for thinning drink)
1/4 cup brown sugar
1/2 tsp cinnamon
Method:
Heat milk in a large pot. Bring to a simmer…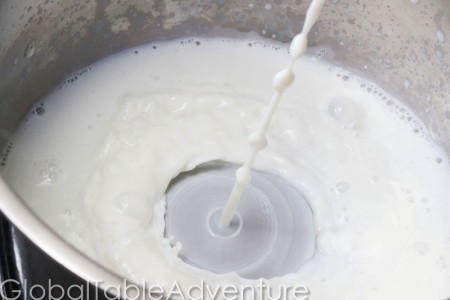 Add oatmeal. I used "3 minute" Irish oatmeal.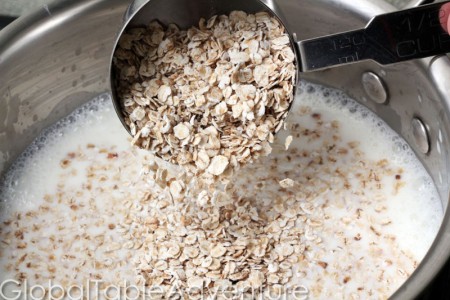 Season with a big dollop of cinnamon. Smells like autumn joy.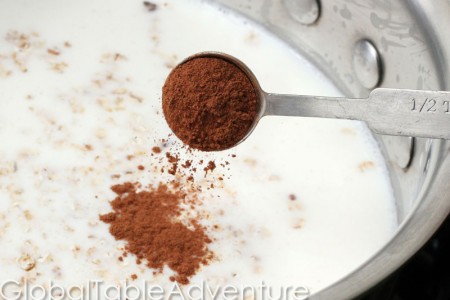 Then add sugar – white or brown, your preference.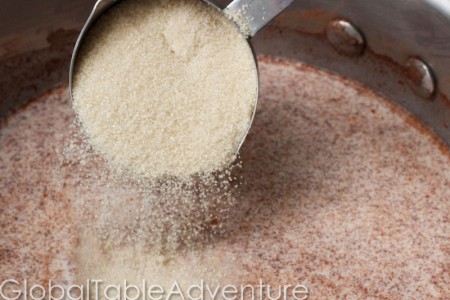 Simmer for about 10 minutes and then give a buzz with an immersion blender. You could also puree it in a regular blender too.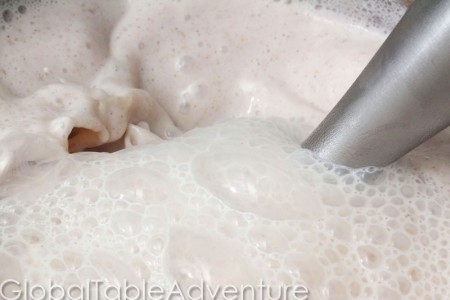 Chill in the fridge. When ready to drink, add extra milk to thin to desired consistency and stir. Serve with some extra cinnamon and a big grin. After all, you just made the tastiest drink in town!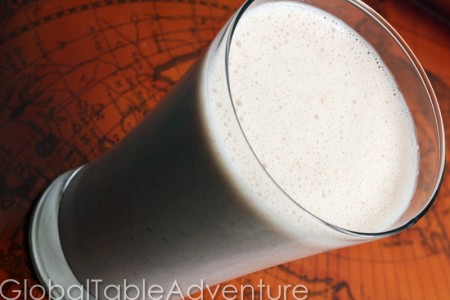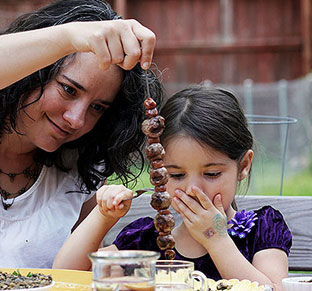 Hungry for more?
Be notified when National Geographic releases my memoir.
Simply fill in your details below.