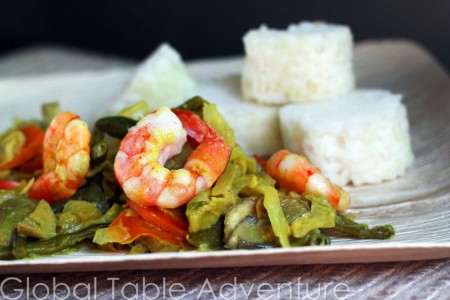 Serves 4
This yellow, mild curry is a great way to mix up monotonous meal plans. A little spice and creamy coconut milk do the trick for a show-stoppingly good meal.
Ingredients:
1 can coconut milk
1/2 cup water
1/2 head of green cabbage, thinly sliced
3 cups mushrooms, sliced
3 cups long beans or green beans, trimmed and cut into small pieces
2 carrots, sliced
16 shrimp
vegetable oil
Method:
1. Add rempah to hot vegetable oil in a large pan and cook for about 5 minutes, or until fragrant and slightly browned.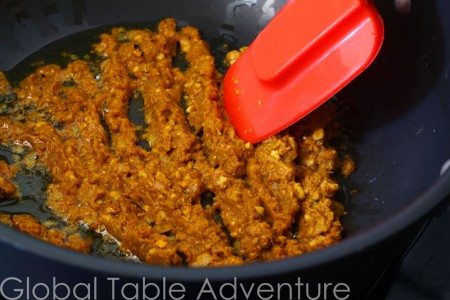 Add one beautiful, thick can of coconut milk.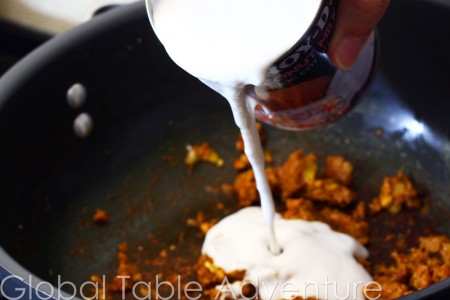 And a little water to thin things out.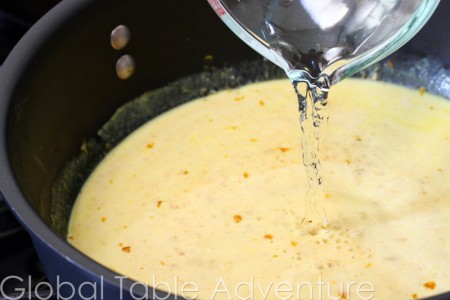 2. Let simmer for about 10 minutes. Meanwhile, chop your veggies.
First the cabbage. Cabbage is so underrated.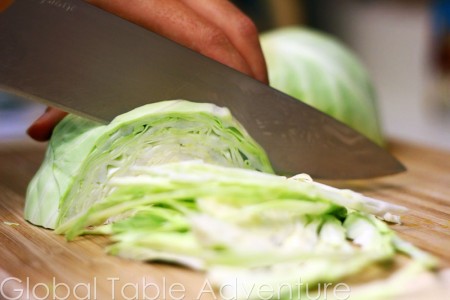 Then the mushrooms. If you don't love them like I do, add something you love. Or just leave them out.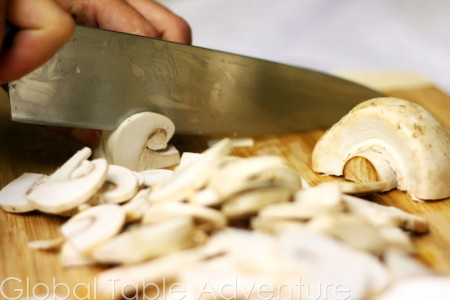 Mmm, into the pan.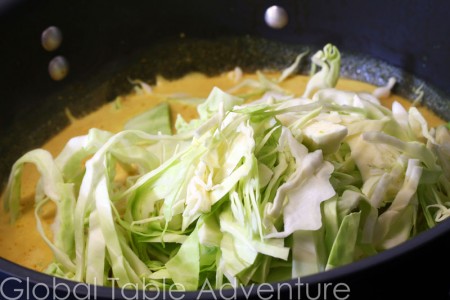 I like to pretend the mushrooms have to to be in the dish, so my husband has to eat them. I'm sneaky like that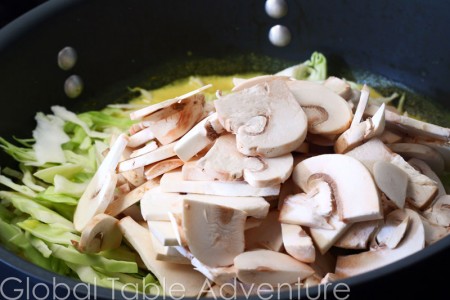 Don't forget about the long beans! Regular green beans are okay, but look how beautiful long beans are …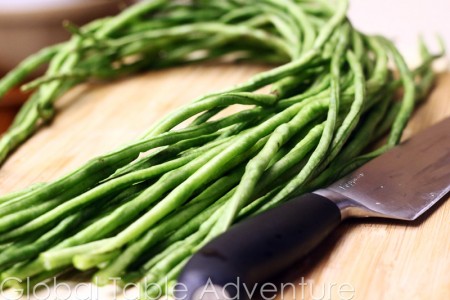 I think long beans taste like a cross between a green bean and an artichoke. But maybe that's just me.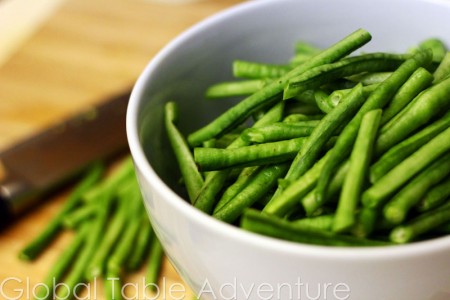 At this point, my pan was pretty full. So I decided to cook things down before I added any more ingredients.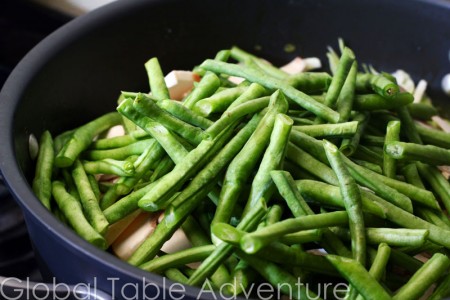 While I waited, I chopped up my carrots.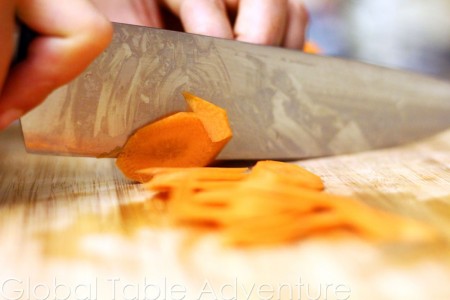 After about 10 minutes, look how much the other veggies shrunk up! Some people like their cabbage with crunch. Not me.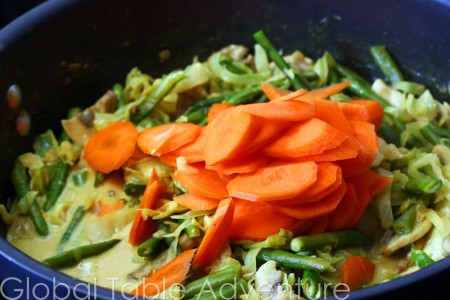 Just before all the veggies are cooked how you like them, add shrimp to the curry and cover with a lid. They'll steam in just a few minutes.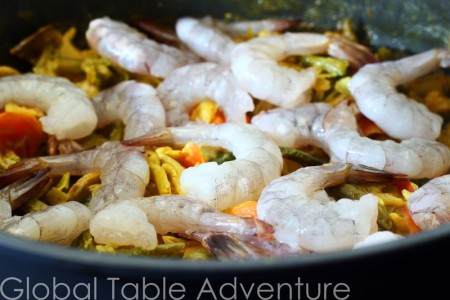 They are done when the shrimp turn pink and opaque all the way through. Don't overcook shrimp because they become rubbery. And that would be a crime in a meal this good!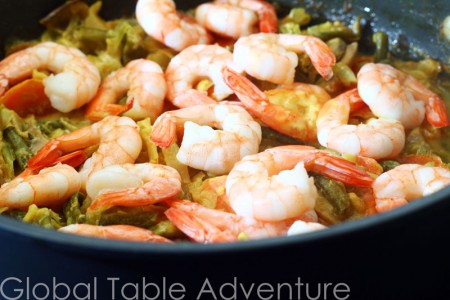 Check it out! Our Sayur Lodeh with Lontong, or rice steamed in banana leaves.. Brunei would be proud!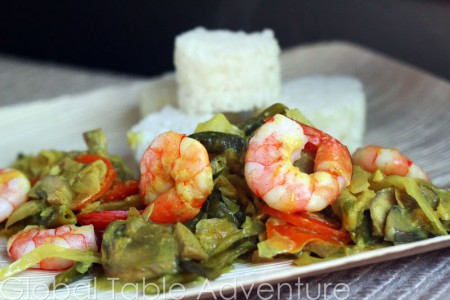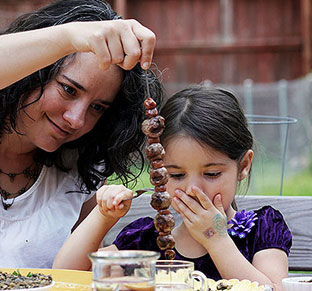 Hungry for more?
Be notified when National Geographic releases my memoir.
Simply fill in your details below.