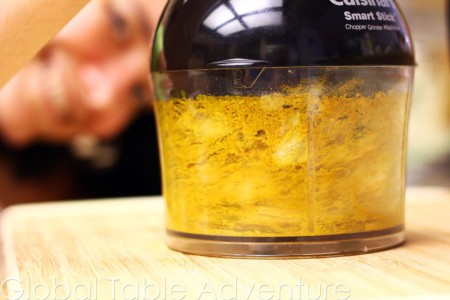 Makes enough for about 2 curries (more if you like them mild)
Rempah, a common curry blend in Brunei, will infuse your meal with the most haunting flavors of garlic, ginger, lemongrass… spicy chili pwder and golden turmeric. The entire kitchen smells like paradise when you cook with Rempah. PS. You can use this in our recipe for Sayur Lodeh.
Ingredients:
1/8 cup cashews
1 onion
3 cloves garlic
1 tsp chili powder
1 tsp ground turmeric
1 tsp ground coriander
1 Tbsp belachan or anchovy paste
1 Tbsp chopped, fresh lemongrass
1″ fresh ginger, chopped
1 Tbsp vegetable oil
Method:
1. Add all ingredients to a small food processor.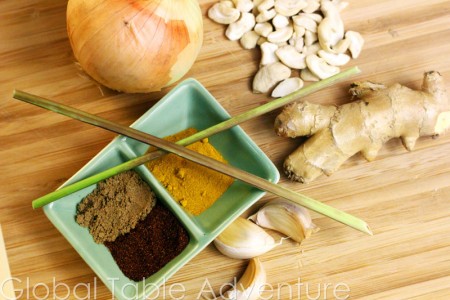 The fresh lemongrass is actually from my garden! It looks like a giant piece of overgrown grass, but with the most incredible, lemony-spring scent. Clip the lemongrass as close to the ground as you can. Here's what not to do: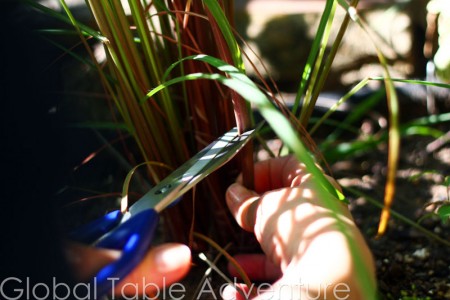 The bottom ends have all sorts of tasty goodness that gets infused into the curry, when it cooks.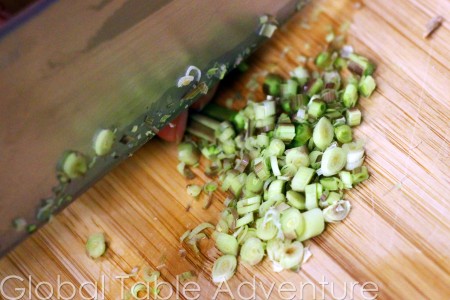 Don't forget the bechalon/anchovy paste. It adds a salty "more please" that every curry should have. I never thought I'd say that. But it's true.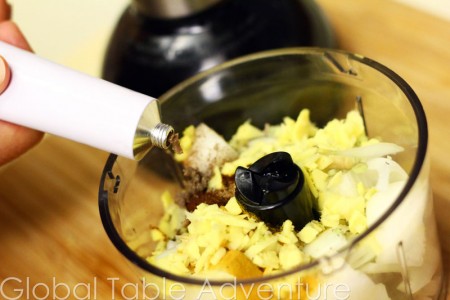 Look at this beautiful color!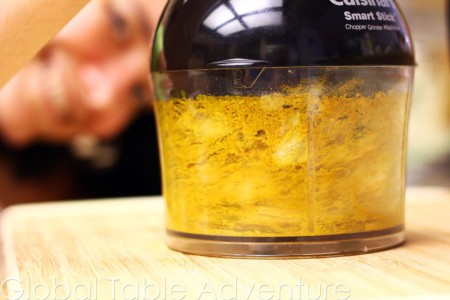 You can eat Rempah in any curry – vegetarian, chicken, fish, meat!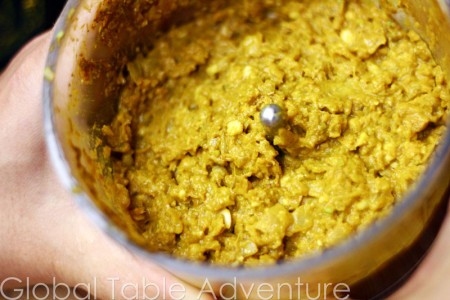 There'll be some small pieces… no worries, you'll cook everything soft when you make the final dish. You just need a little oil and a hot pan.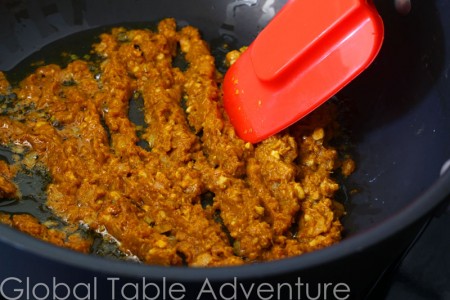 And maybe a little coconut milk richness. If you can handle it.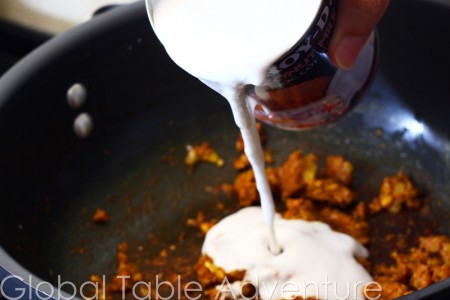 Don't worry, you can thin with a little water. Plus, you're going to add veggies which totally cancels out the coconut milk.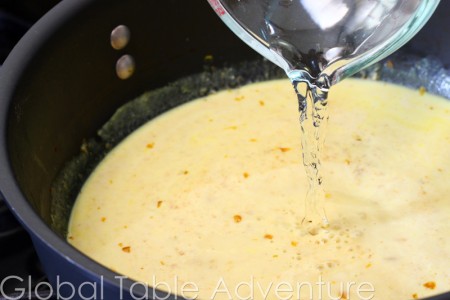 Here's how it looks with veggies and shrimp.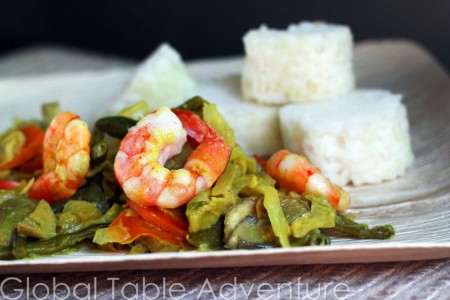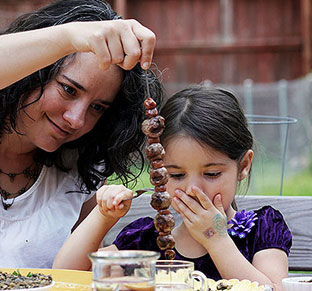 Hungry for more?
Be notified when National Geographic releases my memoir.
Simply fill in your details below.