There are weeks I spend 10 hours grocery shopping.
Take week 5, for example. Angola. I ran around to the fish market, the latino market, the african market, the health food store… and, just when I thought I was done, I realized I forgot something on the list and I had to head out again.
With a baby, no less.
A baby with needs. For example, Ava likes to eat once in a while. And sleep. And poop. She's like a ticking time bomb; do too many errands, and she goes off.
Well, this week I did not have to make ANY special trips.
Hurrah!
Thank goodness because it was raining cats and dogs when I got up the gumption to go.
I'll admit, I am pleasantly surprised at how simple Armenian food is.  It turns out Armenians love hungarian paprika and parsley. They use lemon juice, yogurt, and honey. And they like stuffed vegetables.  Incidentally, this is exactly how my mom cooks. Which is weird.  But also, very comforting.
Ground Sumac/Sumakh
The "strangest" ingredient on my shopping list was ground sumac. I'll be honest and tell you I've never worked with ground sumac before. Before today I was clueless about the stuff.
When I got home, I dug into my bags, opened the packaging and sprinkled some sumac on a spoon to taste. I then pulled up to my cookbooks and did some research.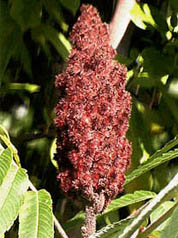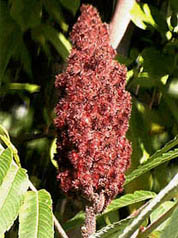 Here's what I found out:
– Ground sumac comes from a the berry of a wild sumac bush
– The plant grows all over New England, if you live there and feel comfortable harvesting it yourself (here's photos of the plant).
– Sumac is native to the Middle East and some families keep it on tables for seasoning, the way Americans keep salt on the table (particularly in Azerbaijan).
– The berry has a striking lemony-tart flavor. The brand I bought also includes salt.
– Dust sumac on meat, salad, rice, pizza, and in dips.
– Sumac is rich purple/red (sumac actually means "dark red"); just a dash can royally dress up a simple dish. 😉
– Digestive aid, antioxidant, and diuretic.
– Mix with honey to make iced tea, or let sit in fridge to ferment slightly.
This week, for double the fun, we have two polls!
Poll #1
Poll #2