Serves: 4-6
My husband said he would never order this on a menu but when he tried it, he bacame a believer. Sweet mango, buttery avocado, tart lime juice, and spicy jalepeno make a wonderful summertime salad. Make sure your fruit is juicy and ripe!
Ingredients:
2 large mango, cubed
2 large avocado, cubed
2 limes, juiced
1/4 cup thinly sliced red onion
1-2 Tbsp minced jalepeno (mild-hot)
salt
pepper
Method:
1. In a medium bowl, combine all ingredients together. Season with salt and pepper. Serve room temperature or slightly chilled – the flavors are more intense at room temperature.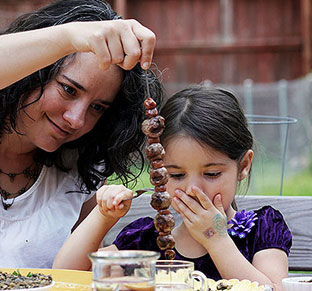 Hungry for more?
Be notified when National Geographic releases my memoir.
Simply fill in your details below.