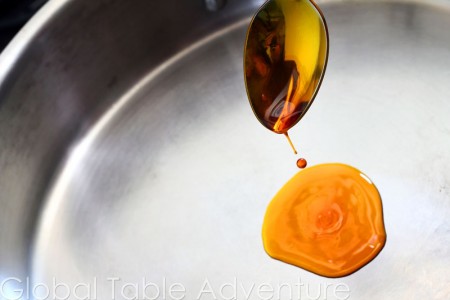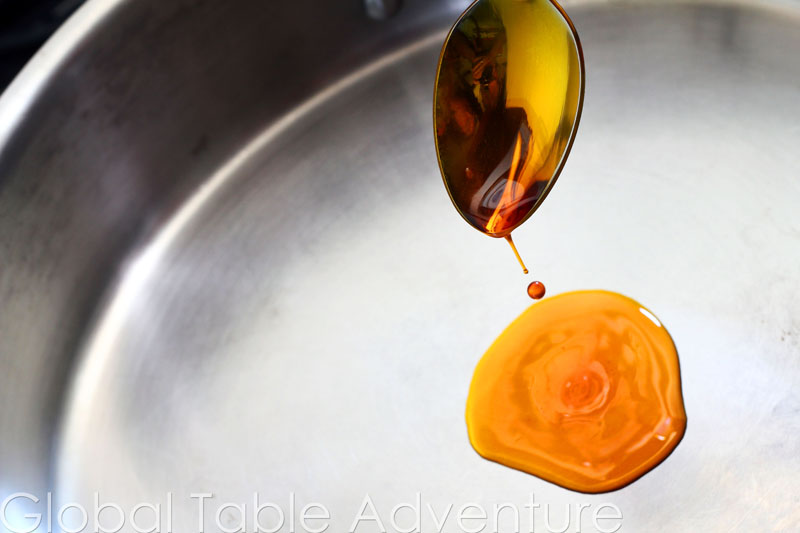 I first heard about Red Palm Oil on Tuesday, when I was digging around for Angolan recipes. I am cooking with it this weekend so time to get educated!
Turns out there's been a lot of hype about Red Palm Oil in the natural foods/health food world.
With good reason.
Red Palm Oil …
–  is popular in parts of Asia, Africa, and Latin America
–  has been consumed for thousands of years
–  has a high smoke point (437F)
–  is red because its high in beta carotene and lycopene.
–  is a rich source of vitamin A (15 times more than carrots and 300 times more than tomatoes)
–  is an extremely high antioxidant
–  has been shown to help prevent cancer as well as slow tumor growth
–  great for lowering cholesterol and seems to reduce the formation of blood clots
–  is finding its way into many commercial foods as producers struggle to replace unwanted hydrogenated oils
This last bullet point cracks me up. Leave it to modern man to dig himself into a hole by making unhealthy manufactured commercial products that slowly kill us, only to be "saved" by an oil that's been around for centuries.
… that was a mouthful for a Thursday morning. 😀
Most of my sources for this post came from the Organic Consultancy