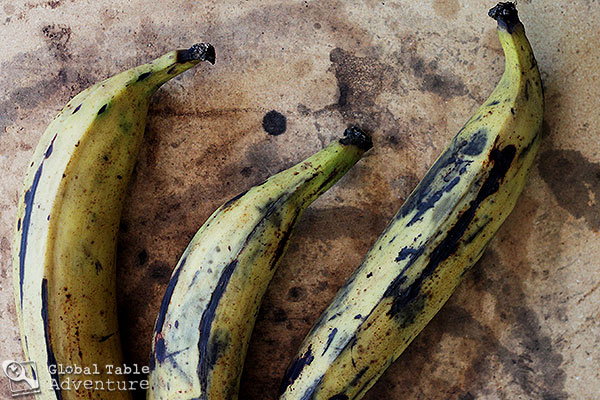 This is so quick, it's silly. All you need are a few medium-ripe plantains (as pictured), some red palm oil, and a bit of salt & hot pepper.
You can find the red palm oil at your natural grocer or, if you're lucky enough to have an African market, there.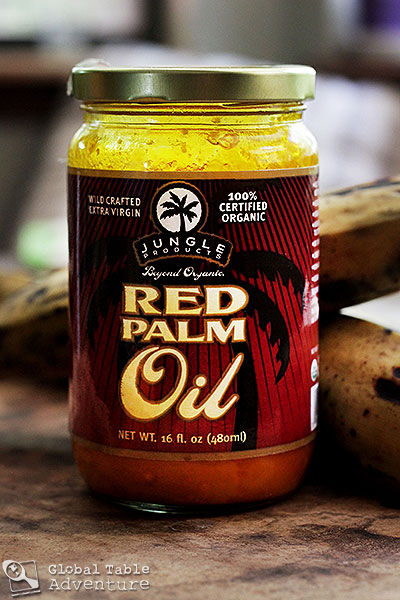 You brush on the red palm oil (back in the day I wrote a bit about this popular west African oil)…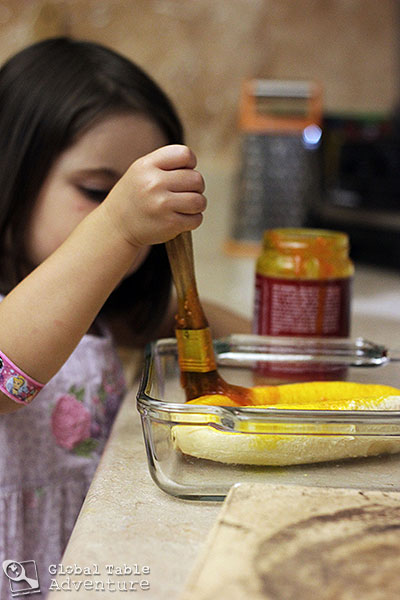 Sprinkle with salt and whatever spices you like (think hot, like cayenne… or mild, like paprika)…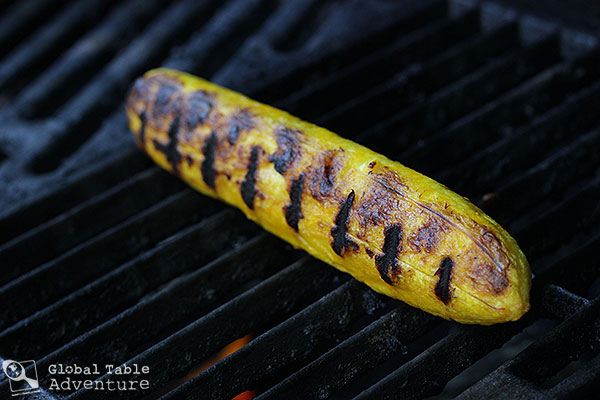 Grill until tender and charred, but not mushy. Slice and serve…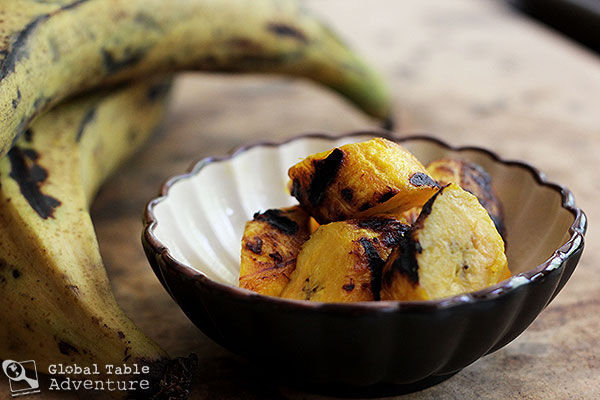 … preferably with crushed peanuts and a sprinkling of extra spices, as desired. This would also be great with minced chili peppers, like jalapeno.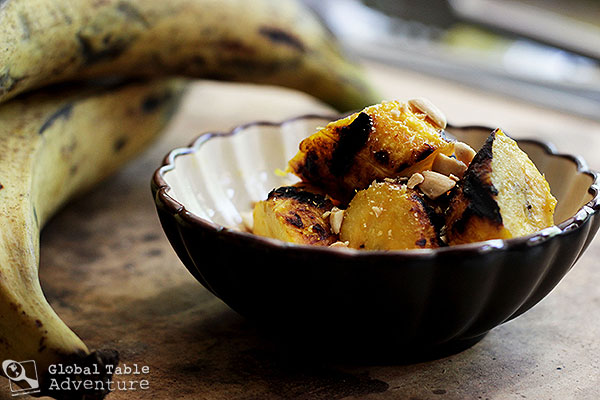 That's it! A quick and relatively fuss-free taste of Nigeria.
Adapted from The Africa Cookbook: Tastes of a Continent by Jessica Harris.
Here's what you need…
Ingredients:
3 plantains
1-2 Tbsp red palm oil
handful crushed peanuts
salt
cayenne pepper, optional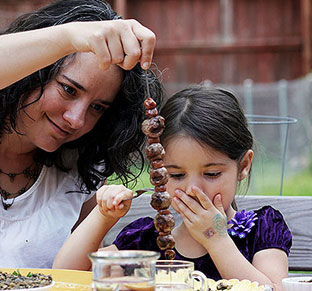 Hungry for more?
Be notified when National Geographic releases my memoir.
Simply fill in your details below.