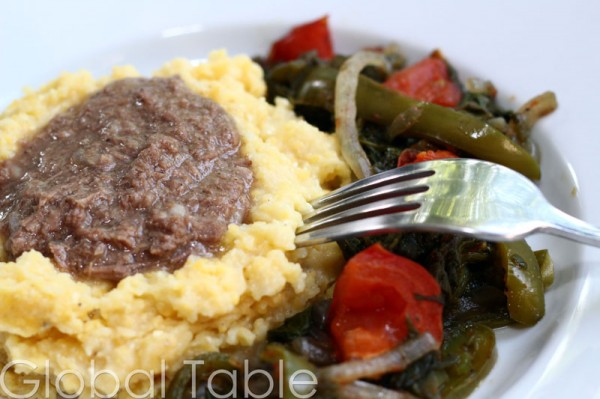 Serves 2-4
Seswaa is traditionally highly salted. In fact, the simplest renditions of this yummy dish are made with nothing more than beef, salt, and water. Our version includes onion and minimal salt, since I was serving it to my daughter. The thickened juices become rich from long, slow simmering. Something between gravy and pulled pork in texture, this dish would be wonderful poured over biscuits.
Ingredients:
1 1/2 lbs beef, cubed (I used chuck)
1 large onion, chopped
water
2-4 Tbsp flour
salt
pepper
Method:
1. Place all ingredients in a medium pot, except flour. The water should just cover the top of the beef. Bring to a simmer and cook uncovered for 2 hours.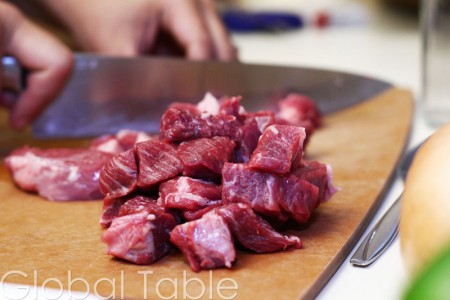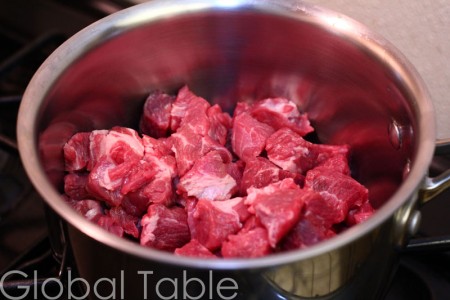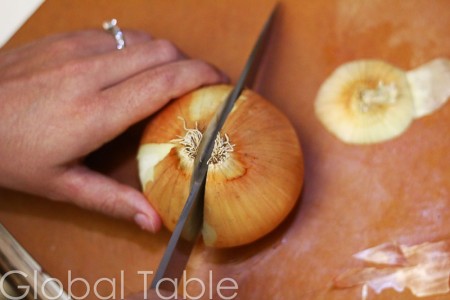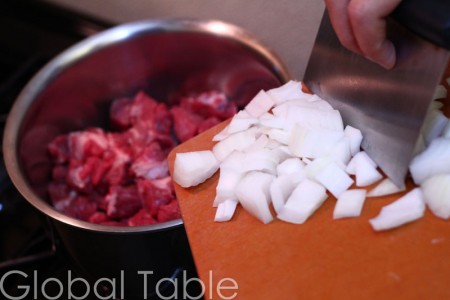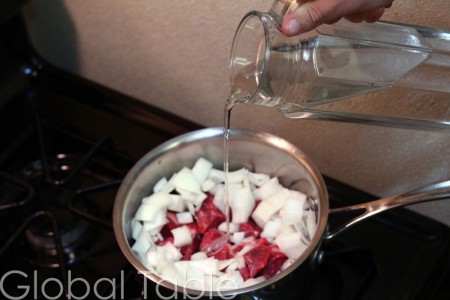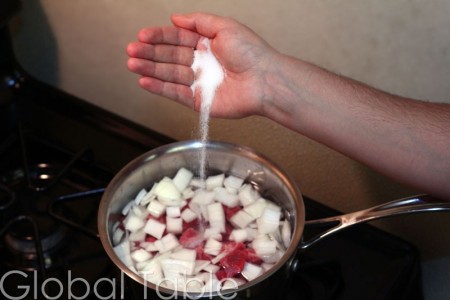 NOTE: Skim the fat every 20 minutes or so for a lighter flavor.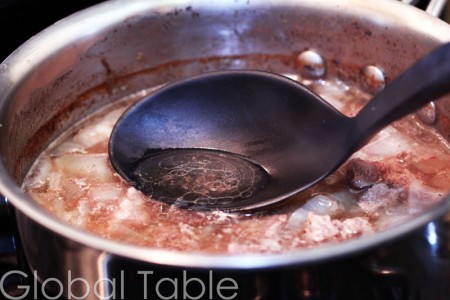 2. Using an immersion blender (or a mallet) break up some of the meat into small pieces.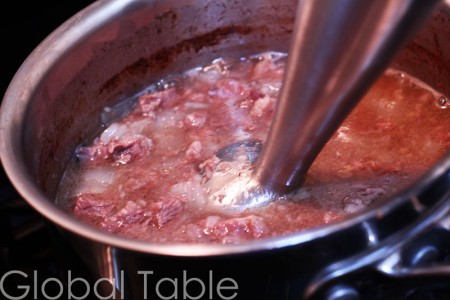 3. Make a flour slurry (mix a little water with flour until it forms a glue-like consistency). Add to stew. Cook a few additional minutes, until the flour thickens up the stew. Serve immediately with cornmeal pap or rice.