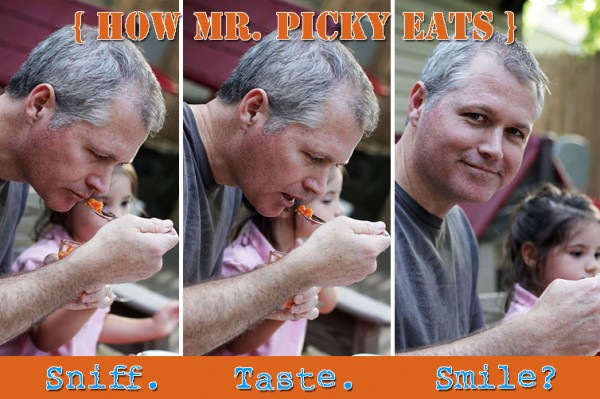 His real name is Keith and he's really not so picky.
At least, not any more.
When we started Global Table Adventure, the list of things Mr. Picky didn't like was longer than the list of things he did like. All the foods you'd expect him to hate, he hated – mushrooms, pickles, beets, stinky cheeses, cabbage, and tomatoes.
His Picky Eater Syndrome started at a young age – I have reports from his mother that he refused pizza and mashed potatoes for the better part of his childhood. Unfortunately, by the time he was a young adult, pizza and mashed potatoes were regular staples. As for fresh veggies? Nowhere in sight. In fact, when I met him he didn't even know what eggplant was and he had never had fresh spinach.
So what role does Keith play in this Adventure?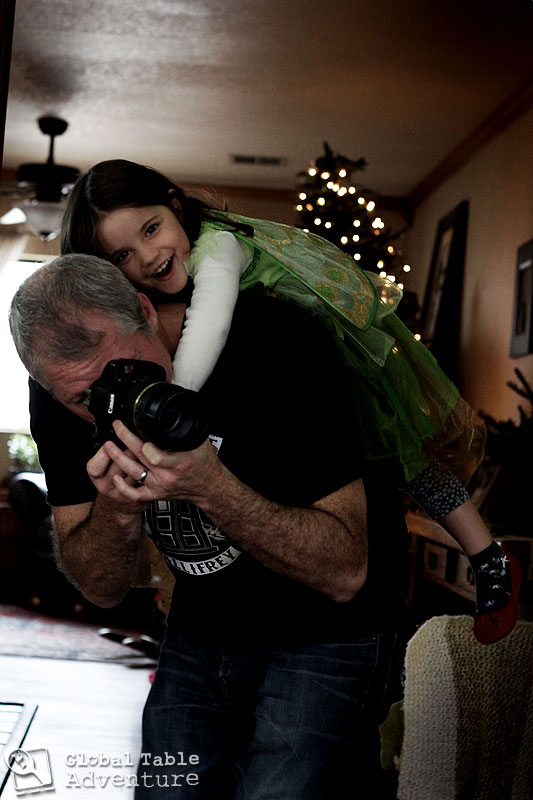 1. Videographer/Editor
Keith films and edits our weekly video shown on Mondays… where we take you via stovetop travel to a new country. If you're ever wondering what he's doing at midnight on a Sunday night… you can bet it's the week's video edit.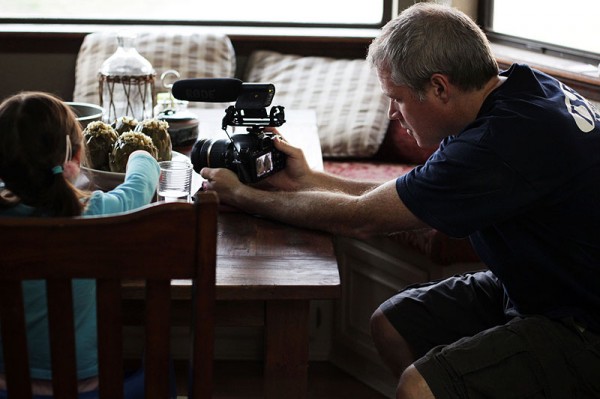 2. He's a great sport.
Keith tries all the food at least once. He has learned to discuss what he's experiencing as he eats it. He now has fun analyzing flavors and textures. Today Keith looks at food as an Adventure, not an attack.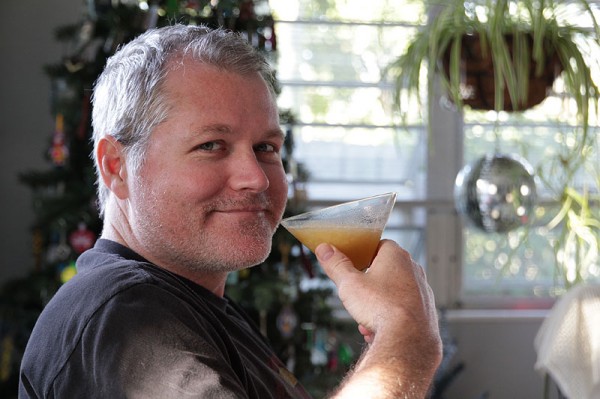 3. Photo Editor

Each week I take pictures of another country's food. Keith takes those files and touches them up in Photoshop. In short? He makes them sparkle.  Thanks, Keith!