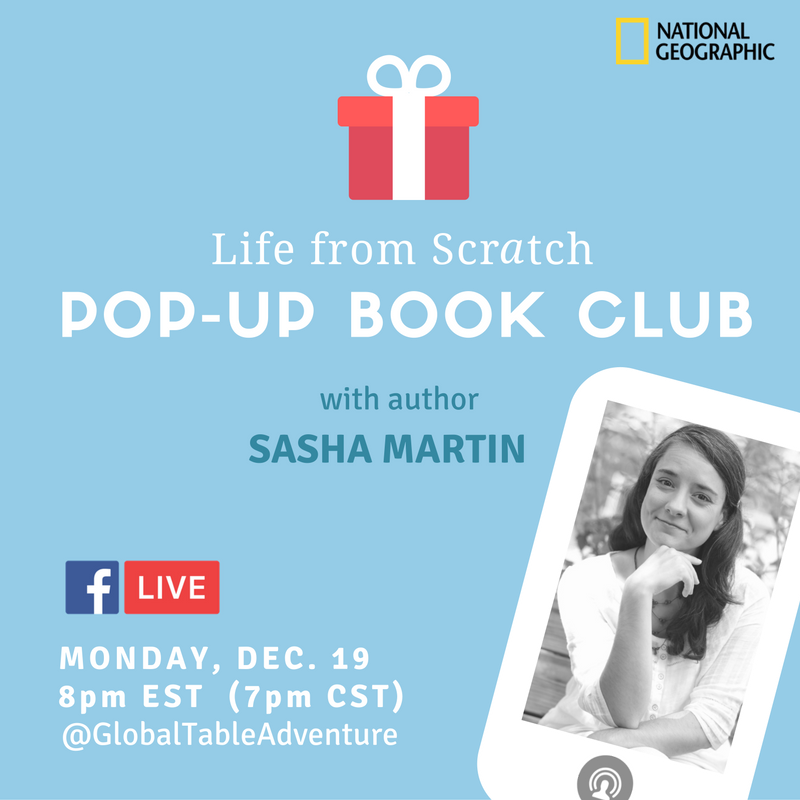 I'm hosting my first-ever Pop-Up Book Club on Facebook Live on Monday, December 19th at 8 pm EST (7 pm CST). We'll be talking about my memoir Life from Scratch: A Memoir of Food, Family and Forgiveness.
Ok, so going "live" feels a little scary. But I also think it's going to be mad fun.
Here's the deal: I want to connect with you in a deeper way. I've loved, loved, loved attending local book clubs. I go to people's homes. We share food and wine. People cry. People laugh. I cry. I laugh.  I try to answer questions. We make friends. Facebook Live is the best way I can think of to bring this experience home to you. You can tune in from your couch, your bed, your kitchen – wherever you're comfortable.
During our live chat, I will answer your questions about my memoir and show you a few items I used during my adventure to cook the world. I'll also have a quick stocking stuffer idea using items you probably already have in your spice drawer. AND, if you want, I'll give shout outs to anyone you'd like. 🙂
To attend my Pop-Up Book Club:
Mark your calendar for Monday, December 19th, 2016 at  8 p.m. EST (7 p.m. Central).
Head to my Facebook Fan Page at the appointed time. You can wear your jammies or Wonder Woman costume – it's all good!
The live video feed will start at the top of the hour and run for about 30 minutes. Tune in at any time and say "hi"! Keith will be on standby to read me your questions and all that good stuff.
I can't wait to hang out with you! See you next week 🙂
xxoo
Sasha