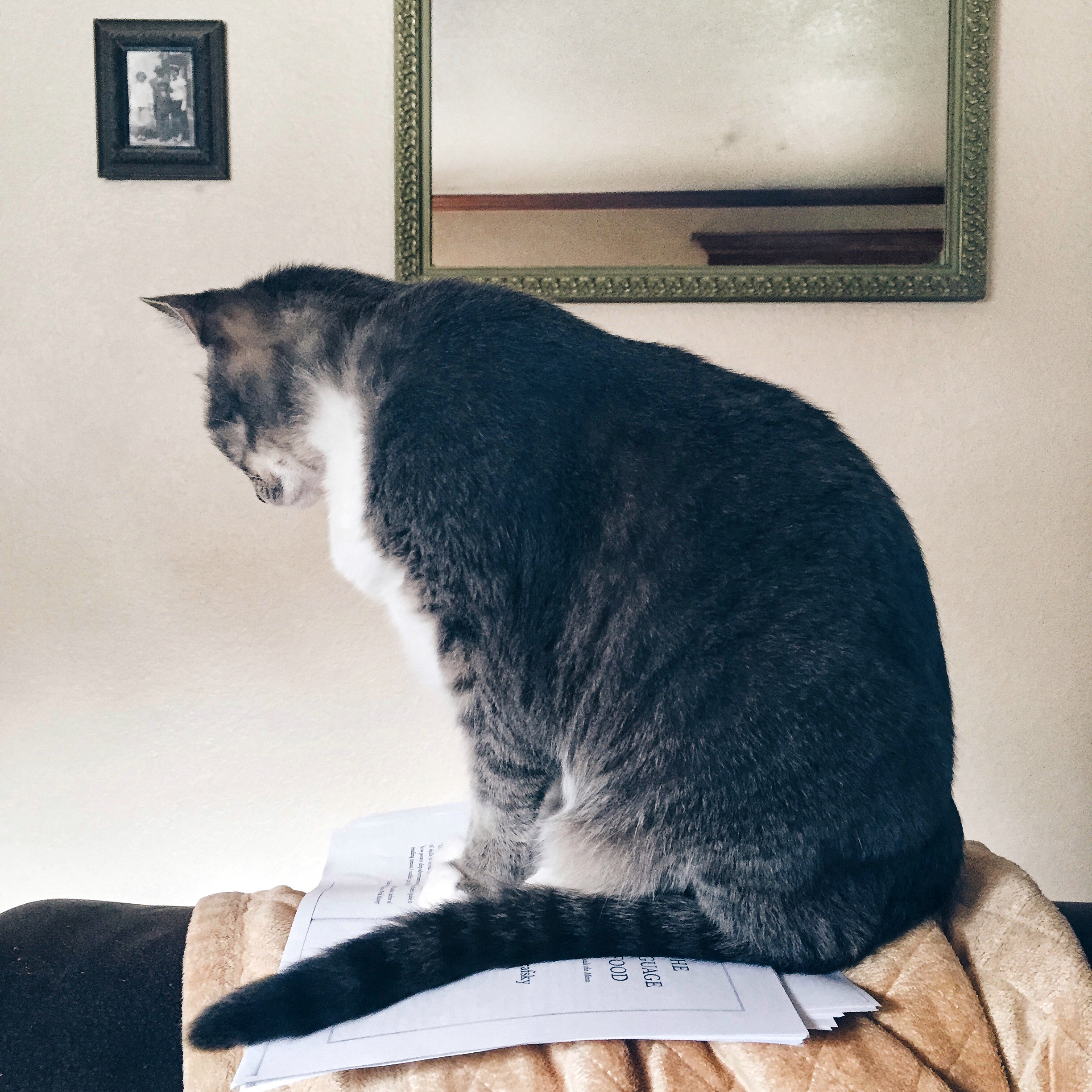 This is my cat, Malky. Sitting on my homework.
Moments later, after some gentle kneading, he fell fast asleep, fuzz down on "The Language of Food," by Dan Jurafsky. I debated the merits of waking him. But instead I've decided to use his catnap to tell you about my latest adventure.
A Fellowship of Food
I am proud (and honored) to announce that this week starts my journey as a 2016-2017 Research Fellow at the The University of Tulsa through the Oklahoma Center for the Humanities. That's right – Ava isn't the only one going back to school this fall!
The powers that be at TU dubbed this year's fellowship The Year of Food. Every Tuesday myself and 8 other fellows will gather together to discuss our research. Each of us will have a unique perspective: some will look into food law, others food history or geography, still others food art. It's going to be delicious for the belly and the mind.
The Peaceful Table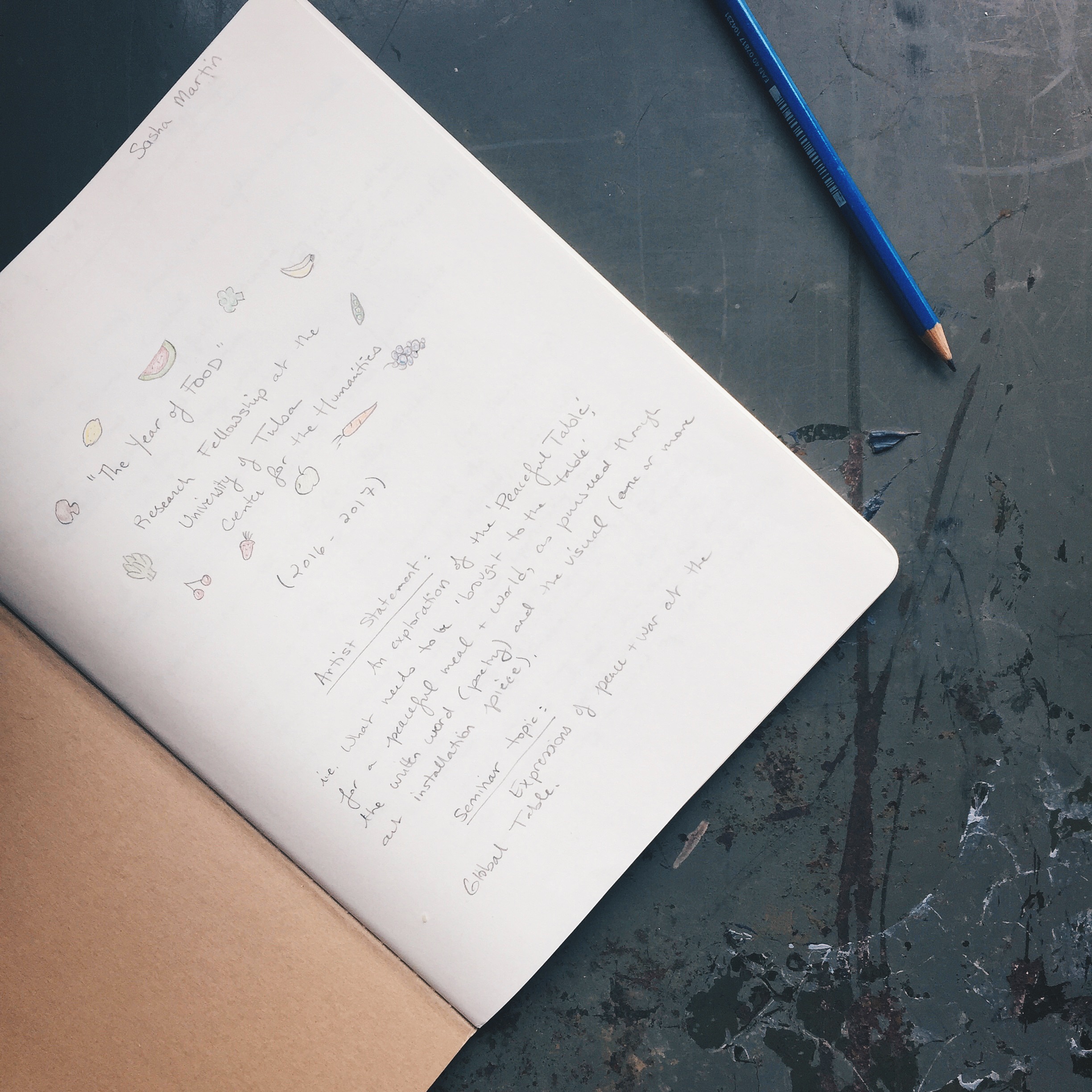 My research will focus on Expressions of Peace & War at the Global Table – in other words, what we need to "bring to the table" for a peaceful meal and world. I will examine how we use food to create identity and borders (emotional and geographic), and what that means to the conversation around peace. Since we can't talk about peace without talking about her opposite – war – the scope of my project will include some consideration about the challenges we face on our journey towards peace.
Throughout the year, I will create art pieces and poetry that speak to my findings. In the spring, my work will be exhibited here in Tulsa – the idea is to present an art show and poetry reading so that the public can engage with these ideas. I don't particularly want to provide definitive answers to these broad questions, but open up a dialogue about them.
My plan is to keep you updated throughout the year, so you can see what I'm learning and creating.
Until then, I'll leave you with this passage from my first reading assignment, in which Dan Juafsky shares one of the characteristics that unites all humans – the fact that we're all immigrants, and that no culture is an island: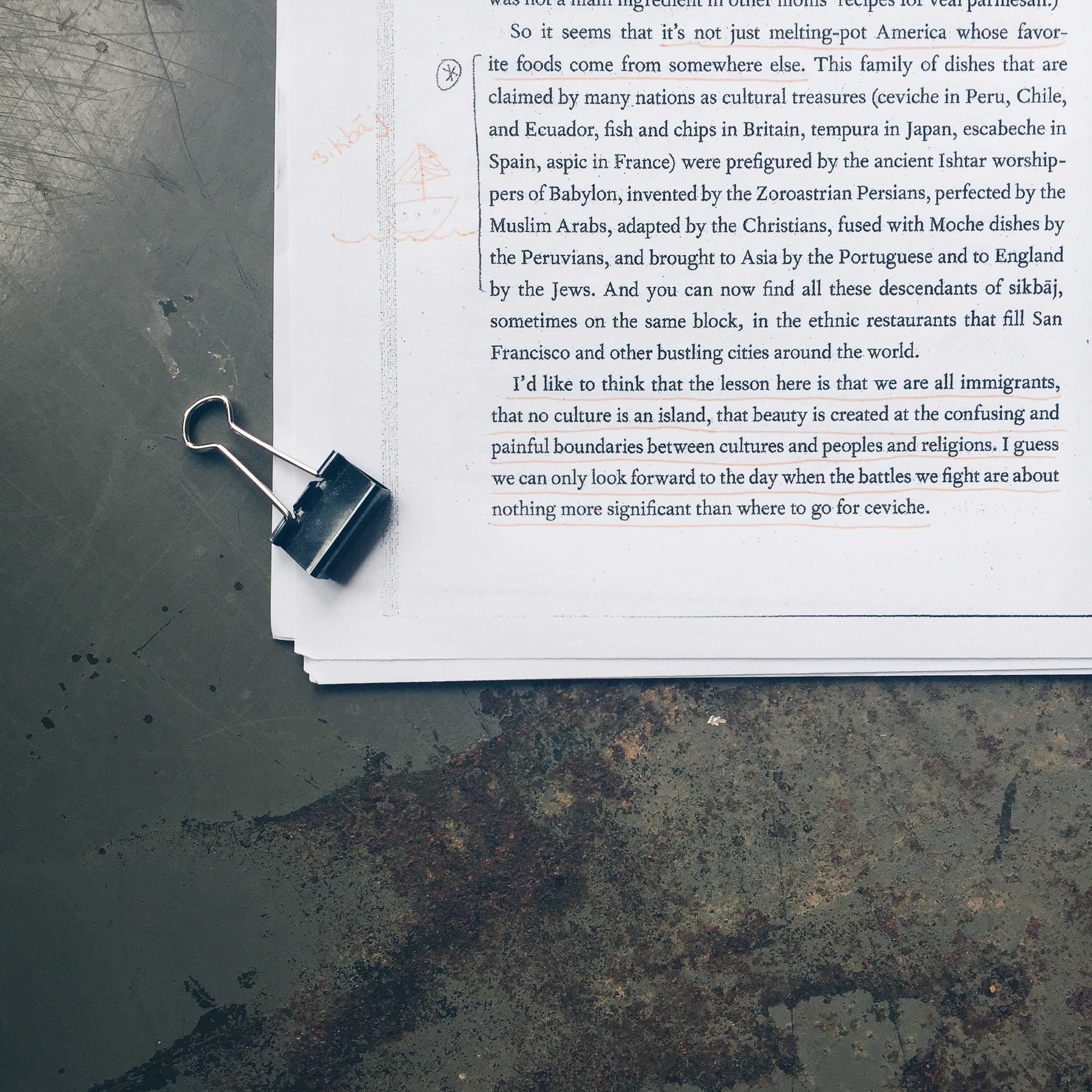 Thanks, as always, for being a part of our community. Remember, we're all here to support you, whatever your journey might be. Share your experiences and cheer each other on Instagram and Facebook with #GlobalTableAdventure.
xxoo
Sasha