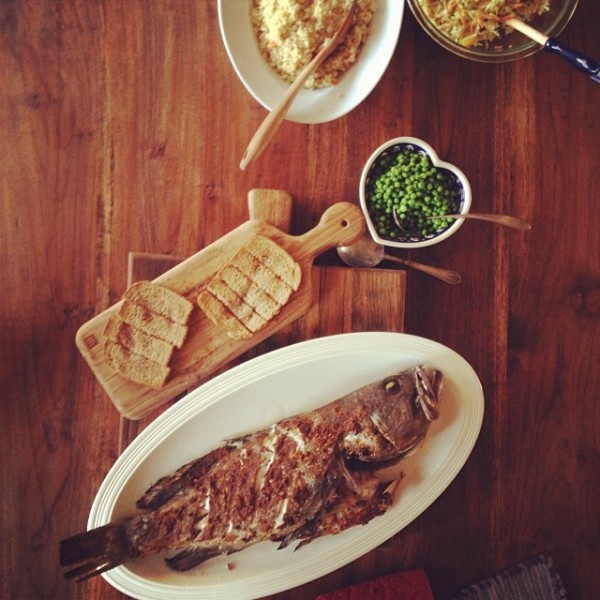 This week, as I was heaving this behemoth fish into the oven, I thought of you all. Specifically, I wondered what you have been cooking. Surely I'm not the only one going through groceries like a madwoman?!
I've been doing some more recipe testing for my memoir COOKING MY WAY HOME (National Geographic, Oct 2014). There will be 29 recipes in the book, including this Fire-Roasted Fish from the Maldives. With chili peppers, onion, and curry leaves, it's a flavor explosion!
Just curious (since I'm feeling chatty) — have you ever roasted a whole fish? Why or why not?
And, just because I couldn't believe the size of this thing — anyone want to guess how many pounds this grouper is?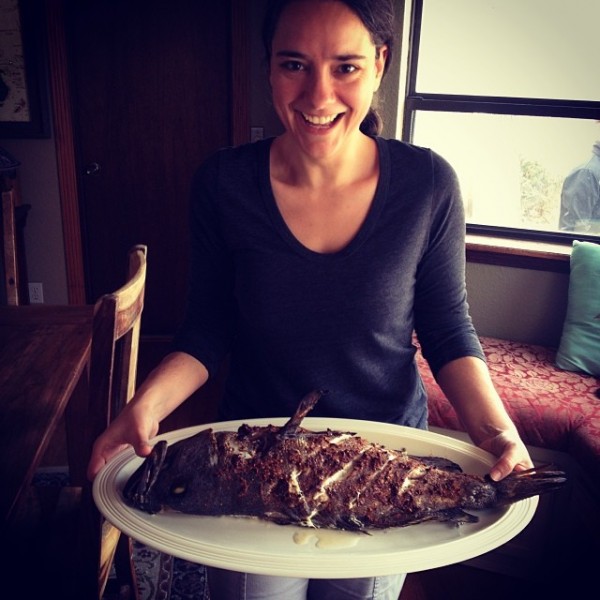 Even without the recipe testing, I still think I'd be cooking like crazy. After all, it's cold outside.
And there's no better pairing for cold air than something hot from the oven.
I care about you and this community: if you're cooking, too, I want to hear about it!
Leave a comment and – even better – snap a photo on Instagram so we can all see what's on your Global Table!
Share what's on your table with #GTAgrams and be sure to follow me on Instagram. I'll be announcing photo themes from time to time — some of your photos may be featured in a future post.