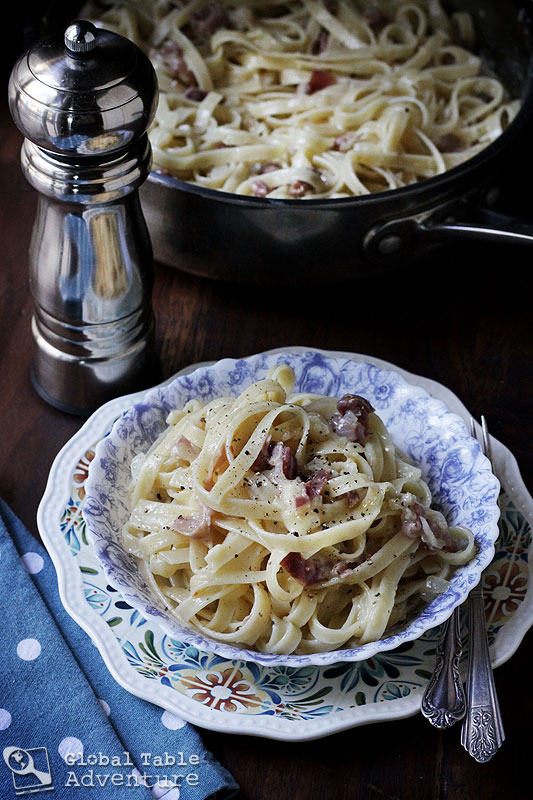 Before I knew about Papalina-style noodles, I thought Carbonara was the bees knees. But it turns out that Papalina is the richer version of carbonara. It uses cream, Parmesan, and prosciutto instead of the pancetta or guanciale (pig jowl) from in carbonara.
One peppery bite in, and mac and cheese is a bland, happily forgotten memory.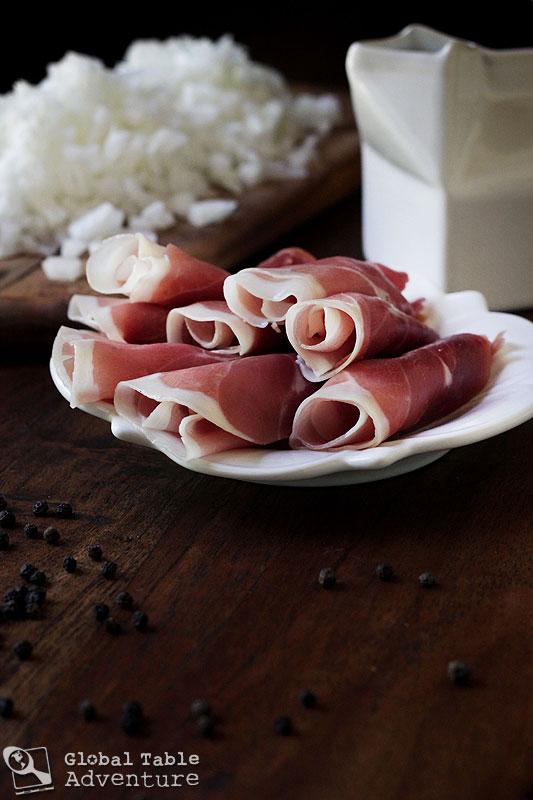 Let me be clear. My translation of the Italian is not entirely accurate.
Papalina means skullcap, not pope. But I dubbed this recipe the Pope's Fettuccine because it was literally created for Pope Pius XII in the late 1930's.
And guess what he wore?
A skullcap.
Anyway, there are many versions of how the recipe was invented. The most common, is that the pope wanted to enjoy a very typical Roman meal. The chef in charge decided that carbonara was very Roman… but he decided that he wanted to make a special version, just for the pope.
So Papalina was born.
Beautiful, peppery papalina.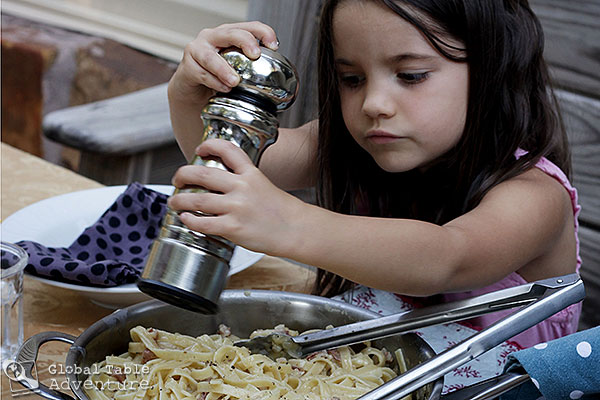 It makes for a fancy but easy dinner party meal.
It truly is the grown-up mac and cheese.
Tip: If the pancetta is too pricey, don't let that stop you from the spirit of this dish. Use some ham instead, which makes it much more of a weeknight, budget-friendly dish.
Serves 4-6
Ingredients:
3 Tbsp butter
1 onion, finely chopped
4 ounces prosciutto, diced
3 eggs
2 Tbsp heavy cream
1 1/2 cups parmesan reggiano
1 lb cooked fettuccine noodles
fresh cracked blacked pepper, as desired, but preferably a lot.
Method
Whisk together the eggs, heavy cream, and parmesan cheese. Set the mixture aside.
(Tip: use the best quality cheese you can afford: it will melt better and make for a creamier pasta dish).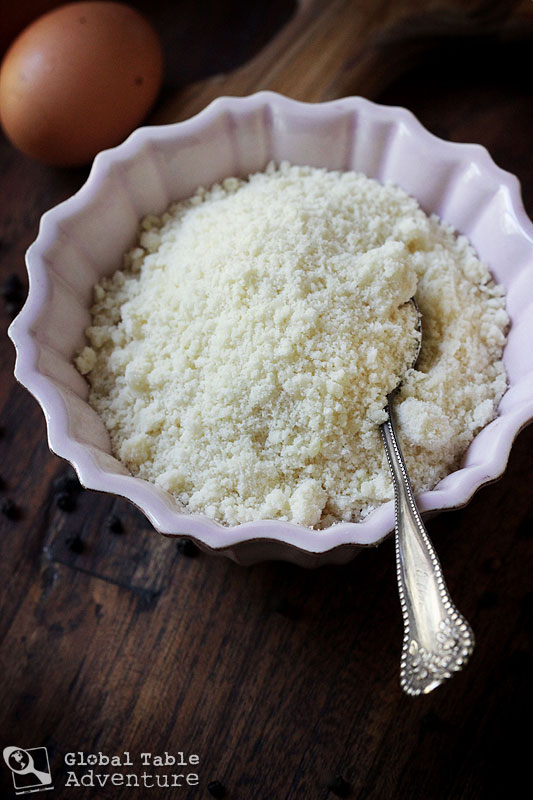 Boil your noodles, drain, and toss them with a bit of oil or butter to keep them from sticking.
Meanwhile, in a large skillet, fry the onion in butter until totally soft. Typically, the onion in this pasta dish doesn't take on color. Be sure to adjust the heat lower so that the onion doesn't take on color as it cooks.
Add in the proscuitto and heat it for a few moments until fragrant. 

Toss hot, drained noodles and turn off the heat.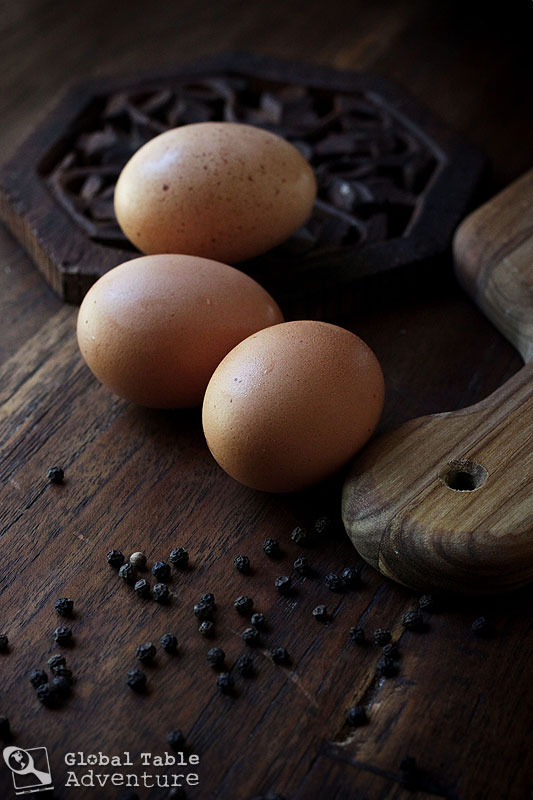 Dump the egg mixture onto the hot noodles and toss thoroughly with fresh cracked pepper (or you can let your guests add their own).
As you stir the ingredients together, the eggs will thicken and the cheese will melt, all thanks to the residual heat of the pasta.
Be sure to add a lot of pepper. That's half the fun of papalina.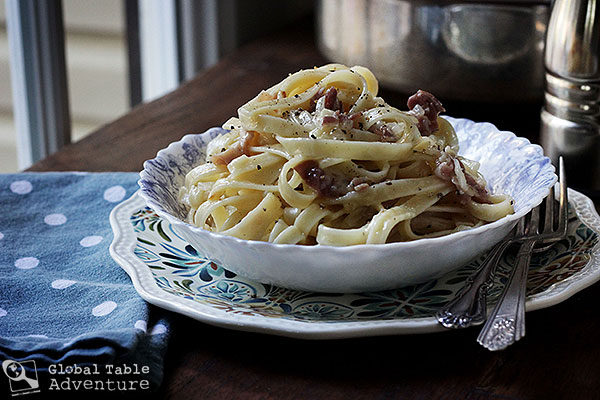 There's not much better in life than creamy, cheesy noodles with salty prosciutto, and plenty of fresh cracked pepper.
And that's the truth.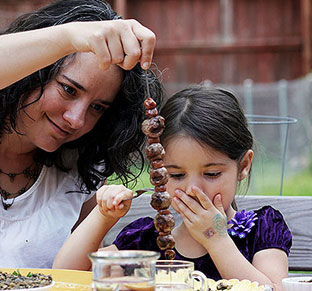 Hungry for more?
Be notified when National Geographic releases my memoir.
Simply fill in your details below.