Friends, we are here. After three and a half years, we've come to the first ending.
With the United States of America, North America is officially done.
The continent is "cooked," as it were.
I can't help but notice the irony: the first country to begin the end of our Global Table Adventure is my own country. Perhaps this is a bit of alphabetical nonsense, and nothing more. But I like to find meaning in my life. I choose to dig deeper.
I see it as a two-part message.
First, we need to understand our home before we can understand anything beyond it.
Second, the world can help us understand our home better than anything else. There are lessons out there that can enlighten us. That can clarify our own situations.
Only once we love and appreciate our own home, can we fly from the nest and explore the world with love.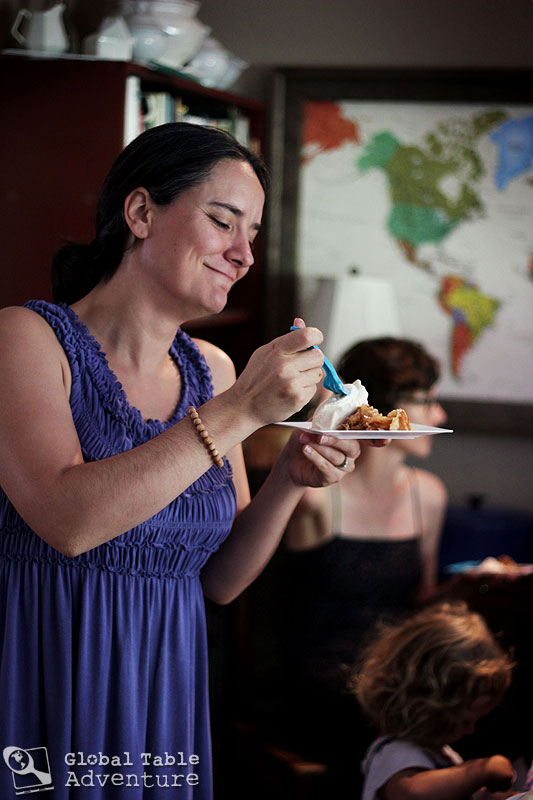 We celebrated in style: this week we hosted an All-American potluck with our friends. I've never done such a thing. With my eyes so focused outward, at the rest of the world, I've never taken the time to make good old fashioned American cooking.
Unless that one reader was right:  this whole blog is a nod to the hundreds of cultures that make up our population. Our melting pot.
I love that idea.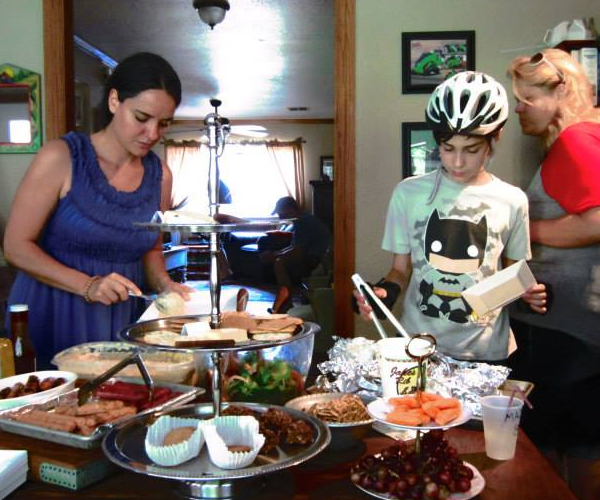 While Keith, Ava, and I made the ribs,  the apple pie, hot dogs, and some lemonade, everyone else surprised us with their American contributions:
corn on the cob
potato salad
fruit salad
a salad made mostly from our neighbor's garden
several kinds of cookies
and more!
I've said it before: I love potlucks. It gives everyone a chance to do a little research and show off their cooking skills. Even people who don't like to cook, do  like to contribute, and are happy to drop by the store and grab a box of cookies or prepared salad.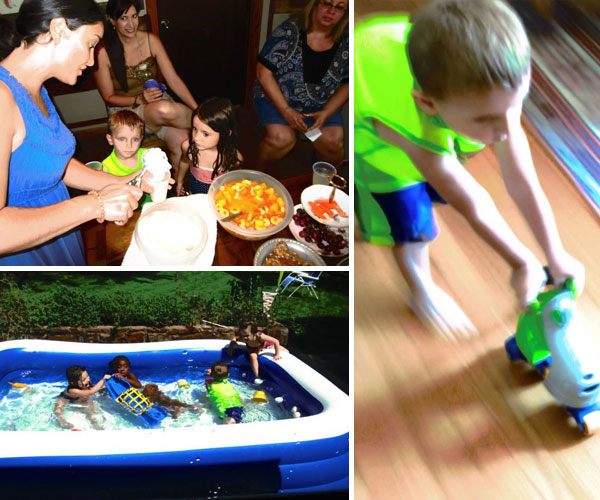 Not to mention, potlucks make for great conversation. Even if people haven't met before, the food becomes an automatic ice breaker.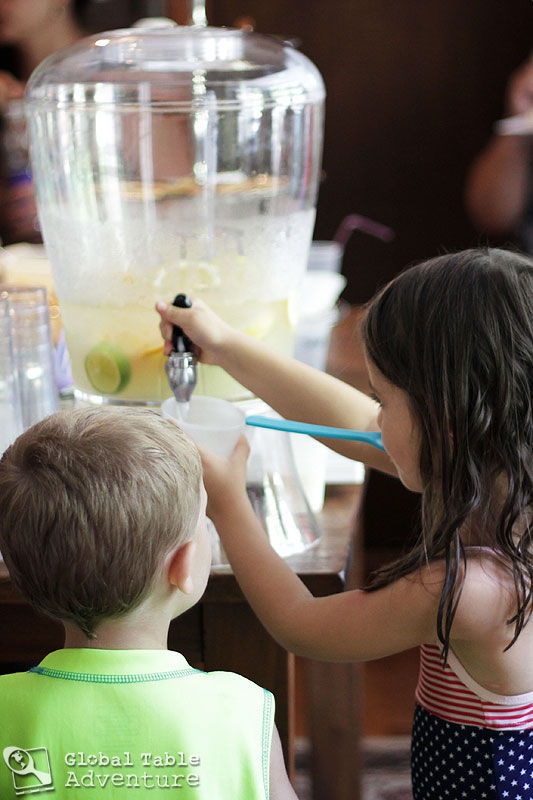 THIS WEEK's FOOD
Barbecued Ribs [Recipe]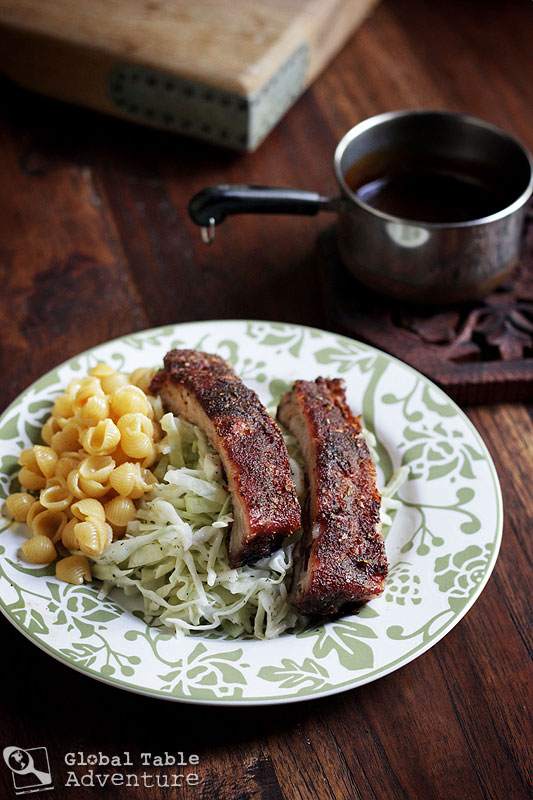 What I loved most about this dish:
As silly as this is, I'm just happy I could make them! I've always imagined barbecue ribs were impossible to make, only something true masters could handle. I was wrong. This recipe proves, all you need is a little time and patience. In the end, the flavor is remarkable and worth of making over and over again.
What I loved least about this dish:
It's a bit tricky to keep the wood lit on a gas grill, like mine. One time, we resorted to throwing the wood chips directly onto the flame. Honestly, even without the wood chips, these are delicious ribs, so don't let that stop you!
All-American Apple Pie [Recipe]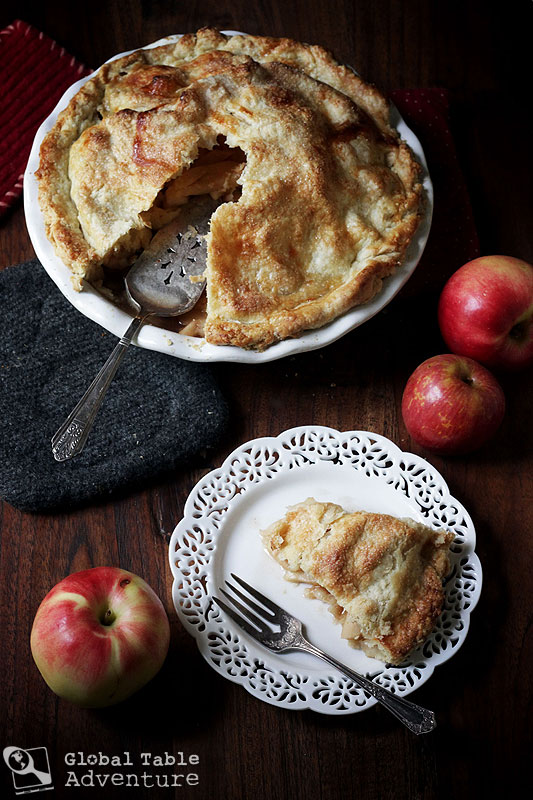 What I loved most about this dish:
This recipe will always remind me of mom. I've always just thrown together the ingredients for apple pie, so it comes out different every time. It was fun to take the time and develop a clear recipe that I can make time and time again… one that I can eventually teach to Ava.
What I loved least about this dish:
Just waiting the 2+ hours to slice into it. Oh man…