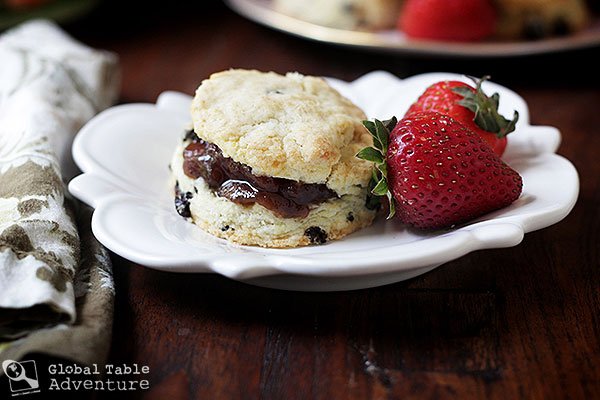 The first time I had a scone – a real British scone – I almost lost my mind. The small disc had a tender crumb and tasted of lightly sweetened cream. A speckling of currants brightened the flavor, giving it just a hint of color, too.
The giving texture of the scone is worth further mention. I think much of the lightness stems from the fact that  real scones are made with good quality European butter. European butter is richer (averaging 85% fat instead of just 81%), so there's less water, which means a more delicate crumb.
It also helped that the scone was made with a light touch: there was nothing overworked about the recipe ( a baking crime which can quickly turn a featherweight scone into a hockey puck).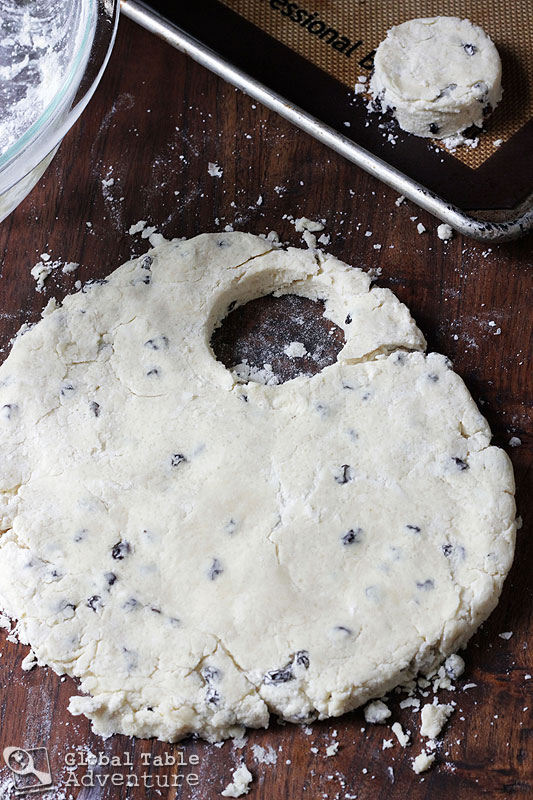 With such delicious ingredients, a true scone needs very little accouterments.
Still, I did as the British do, and split my scone and added a spoonful of homemade strawberry preserves. The garnet colored preserves filled the craggy crevice so completely, the sticky goodness nearly spilled over onto my plate.
It. Was. Lovely.
There was no doubt in my mind why people in the United Kingdom enjoy this treat at tea time. It's indulgent, yet pretty.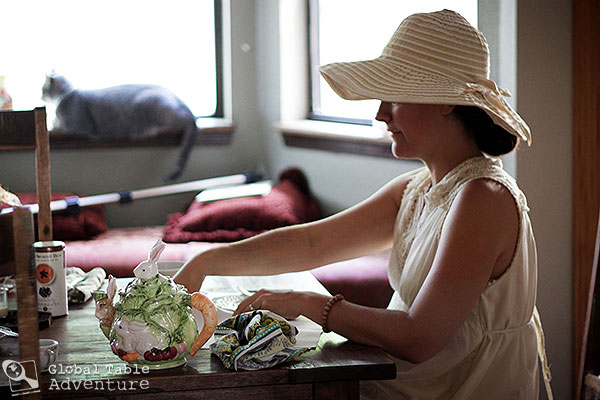 Makes a dozen 2 1/4″ round scones
Ingredients:
2 cups flour
1 Tbsp baking powder
2 Tbsp sugar
1/4 tsp salt
5 Tbsp cold unsalted butter, preferably European-style, cubed
2/3 cup currants
1 cup heavy cream
Method:
Let's fill our days with sparkle…
… and let's start with these scones.
First, preheat the oven to 425F
Then, stir together the flour, baking powder, sugar, and salt.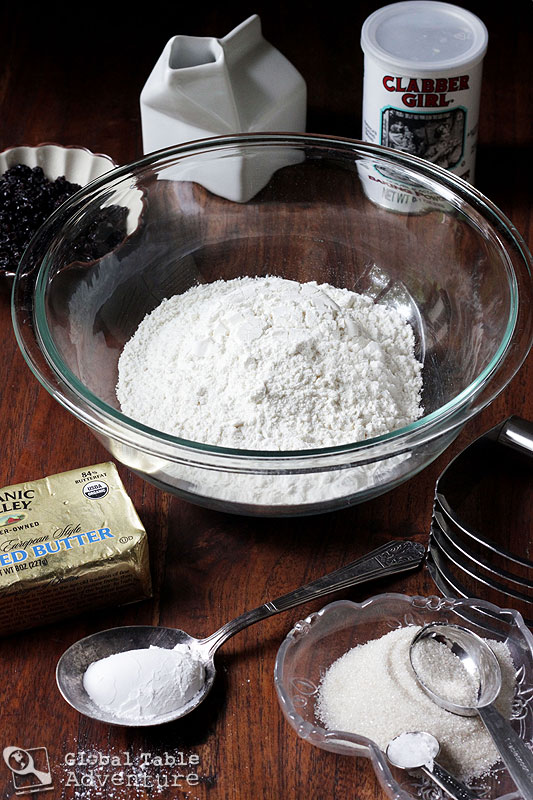 Using a pastry cutter (or two knives), cut in the butter until the pieces are pea-sized.
Add the currants with a spatula or spoon, then stir in the heavy cream until a dough forms. Only mix the bare minimum to bring together a dough. If you mix too much, it'll make the scones tough.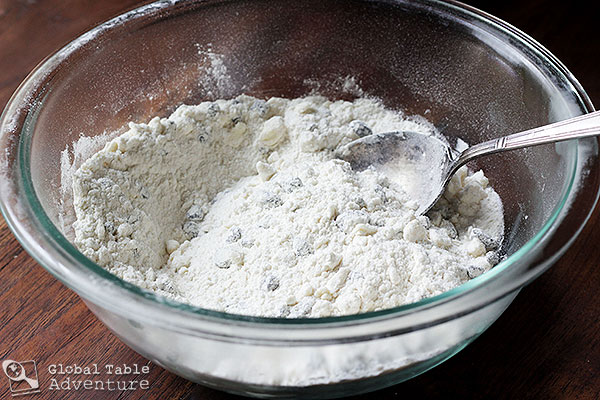 Pat the dough into 3/4 inch thickness, then cut out circles with a floured 21/4 inch round cutter, or whatever you have laying around. (Baking times may vary)
Bake about 12 minutes or until lightly golden brown.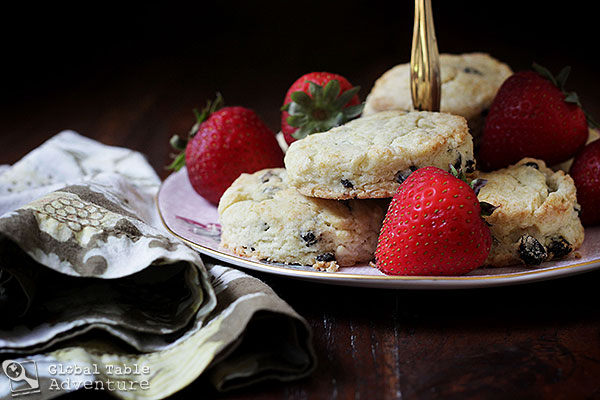 You can also freeze the uncooked scones. They'll take just a minute or so longer to cook.
That's it!
Enjoy with a big spoonful of strawberry preserves, a smile and some friends.
Perhaps someplace with a view…

No biggie..
Hey, now, … a foggy spot works, too.
You can eat these wherever you'd like, really.
As long as you do one thing: enjoy yourself.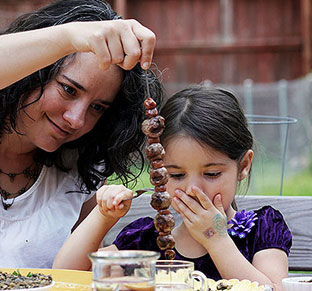 Hungry for more?
Be notified when National Geographic releases my memoir.
Simply fill in your details below.