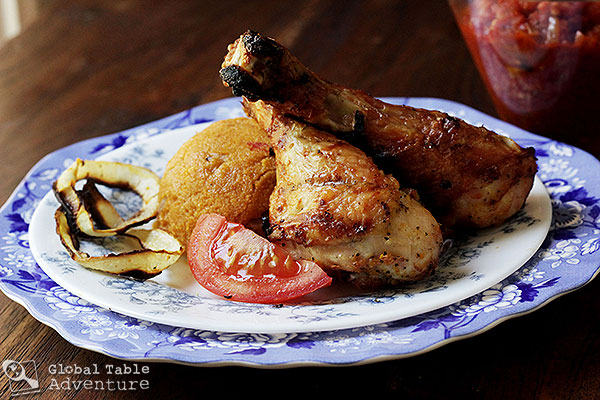 What brings a smile to your face?
The sunshine? The taste of the ocean? What about security… that lovely feeling, when you know you can feed your family, without depending on someone else.
Mrs. Essowedeou, from Togo, agrees.
"I never knew how chickens could bring a smile to our faces," she says. Mrs. Essowedeou raises chickens as part of the "Plan Togo" program.   These chickens are her smile because they are her (and her family's) ticket to security. Independence. Food. She sells the chickens and the eggs to raise money for her family.
This week, let's smile with Togo in our hearts. And, in Kpetou's honor, let's do it with chicken. Because, sometimes, it's that simple.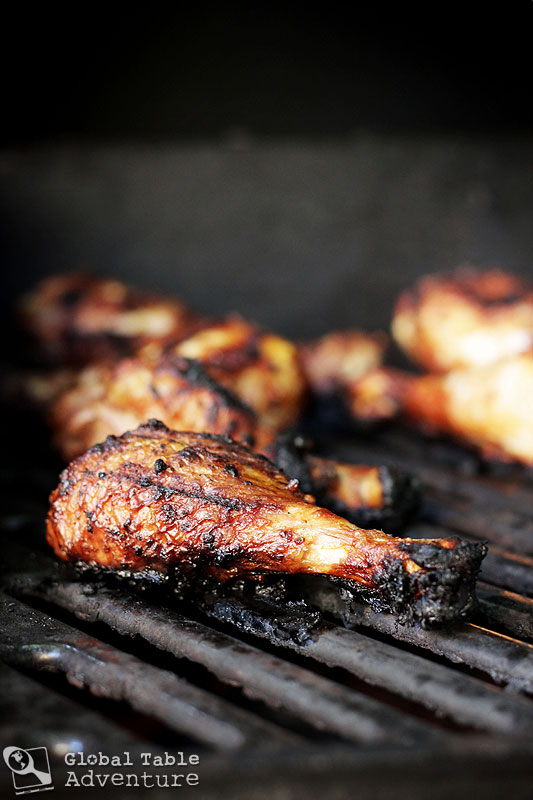 Chicken recipes are plentiful in Togo, but Grilled Togo Chicken is probably the simplest, most straight forward way to enjoy the meat. All you need to do is marinate your favorite cut of chicken with ginger, garlic, and onion. Use a dash of cayenne if you're feeling spicy, and be sure to rub on a hit of red palm oil, salt, and pepper.
While you certainly can make grilled chicken without the red palm oil, this vibrant, unique oil gives the chicken its characteristic West African flavor. I found some at Whole Foods, but you can also get it at tropical markets, like Ebute Tropical Market on 68 & Lewis here, in Tulsa.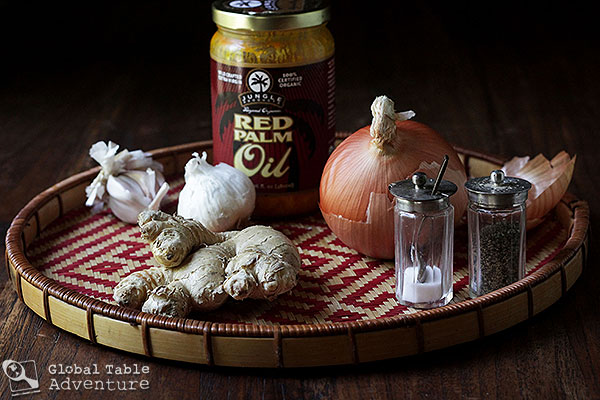 There's only two things you need to know to make great grilled chicken legs.
1. Marinate them for a long time. Let them soak up whatever flavors you're using overnight, if possible.
2. Cook the legs for a long time. Dark meat needs to cook longer than white meat to be tender and fall off the bone.
So, with that, let's go to Togo!
Makes 10
Ingredients:
10 chicken legs (or any chicken pieces you like)
2 Tbsp thumb" fresh ginger, grated
8 cloves garlic, crushed
2 Tbsp red palm oil
Salt
pepper (and/or cayenne, for heat)
1 onion, cut in thick rings
Serve with Djenkoume (cornmeal cakes), sliced onions and tomatoes.
Method:
First, get in the mood with some happy Togolese dancing.
Next, mix the ginger, garlic, red palm oil, salt, and pepper(s).
Rub over chicken then toss with the onions (the easiest way is to add everything to a gallon ziplock baggie).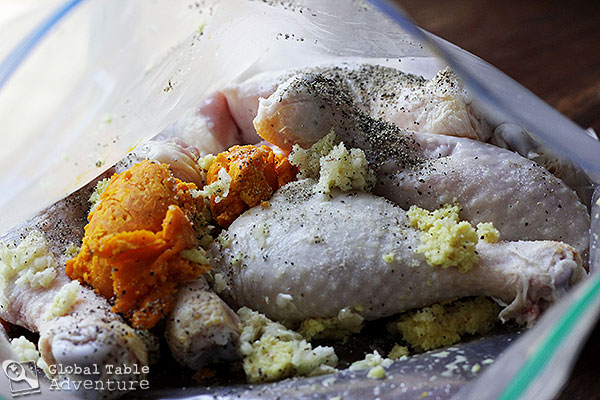 Let sit at least thirty minutes, but overnight is best.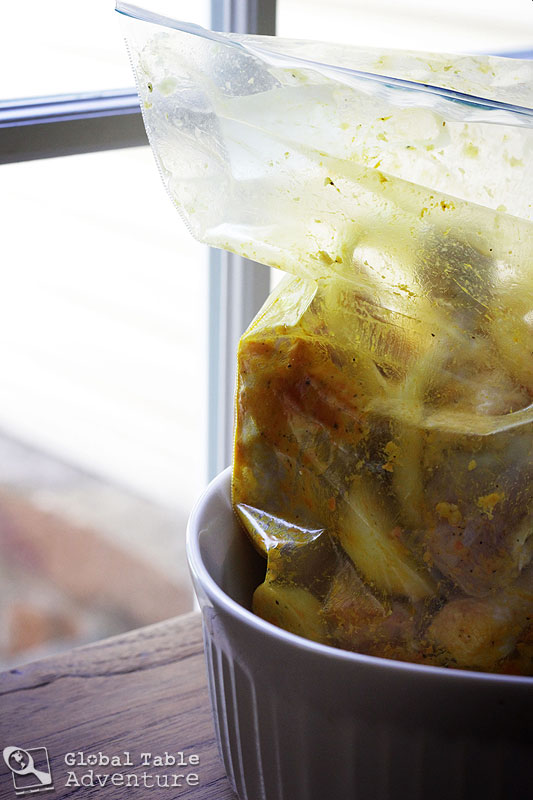 Grill the chicken legs over medium heat (about 450F), until done (you could also roast them in the oven, if desired) …
For legs you're aiming for an internal temperature of 190F. This took about 30 minutes on my grill (turning once halfway).
If you make this recipe with chicken breasts, you're aiming for an internal temperature of 165F.
Grill the onion rings towards the end of cooking so as not to burn them.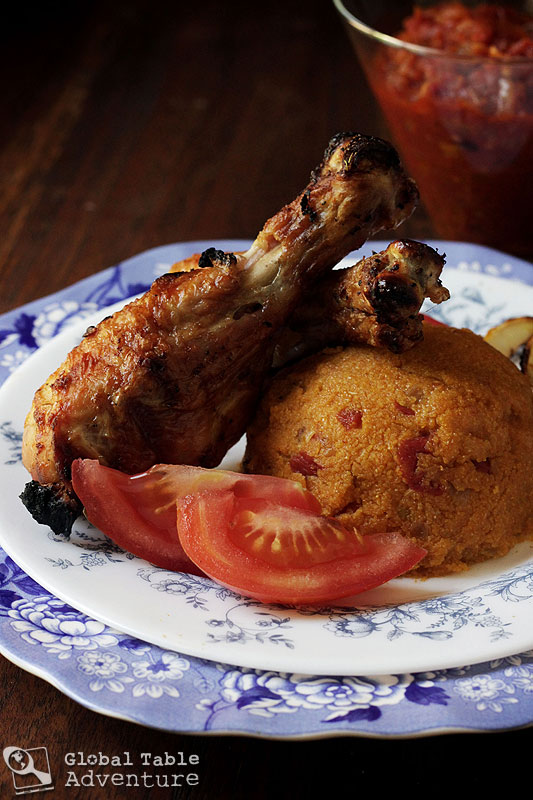 Happy Friday! May you share many smiles today.
Peace and love to you!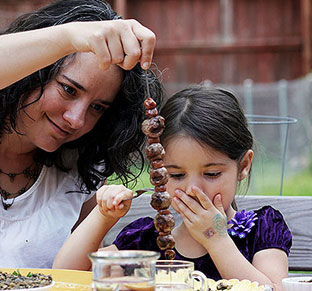 Hungry for more?
Be notified when National Geographic releases my memoir.
Simply fill in your details below.