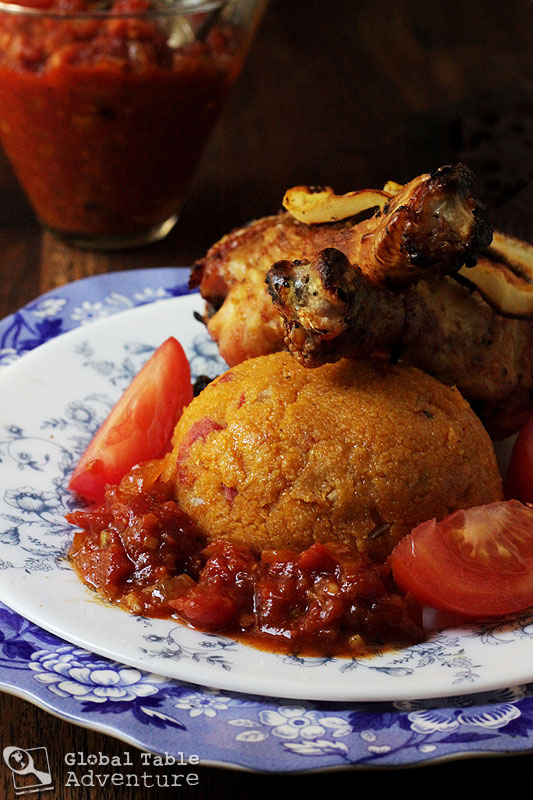 Even grownups need to build sandcastles from time to time. The urge comes from deep within our hearts – some far away love for fantasy, perhaps formed in childhood. Today, we're listening to our inner child; we're making edible sandcastles… from Togo.
At least, that's what I'm calling them.
If you want to be a serious adult, you can call them cornmeal cakes.
In Togo, corn is everything, ever. Sometimes it is served as porridge. And sometimes it's served as Djenkoume, a.k.a. cornmeal cakes, a.k.a. edible sand castles. Djenkoume is a cornmeal, tomato, and red palm oil corn cake, rather like polenta. But there's so much more about the dish… there's onion, garlic, and ginger in the mix.  And a mound of homemade, spiced tomato sauce.
Hello. How could that not be wonderful?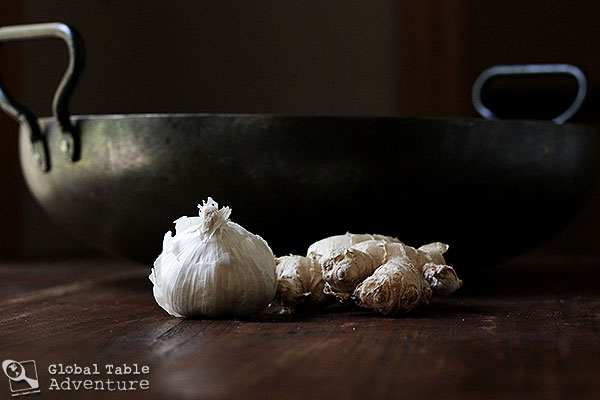 Friends, sometimes, I wonder if I'm really going to be able to find a dish I like in every country in the world. So far, I've had 100% success rate, and it's not just because I'm fairly open minded.  It's also because there really is good food in every country of the world.
Djenkoume is one of the big surprises on our Global Table Adventure. It's at once comforting and addicting. And, once you serve it? The child in all of us falls in love with making the little sand castles!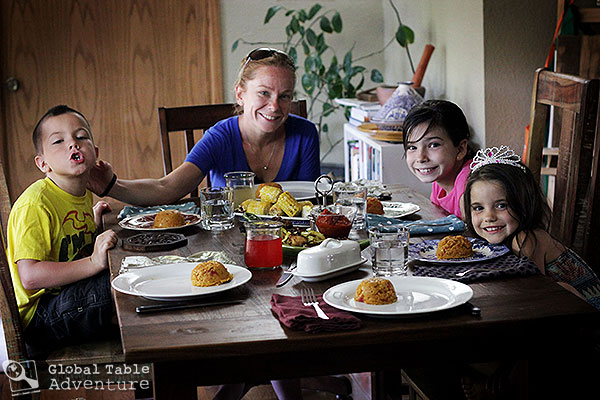 Tip:  Let everyone make their own. It'll get them excited and curious to try the dish.
So, here we go. Let's make some Togolese sandcastles!
Ingredients:
3 cloves garlic, crushed
1 tsp freshly grated ginger
1 medium onion, minced
2 Tbsp oil, preferably red palm oil
1 15 oz can chopped tomatoes
2 Tbsp tomato paste
salt
pepper
4 cups chicken broth (or vegetable broth for vegans)
2 cups cornmeal
Served with Grilled Togo Chicken.
Method:
First step? Find a real life sandcastle to cook in. Perhaps something like this…
Next, cook the garlic, ginger, and onion in oil until softened.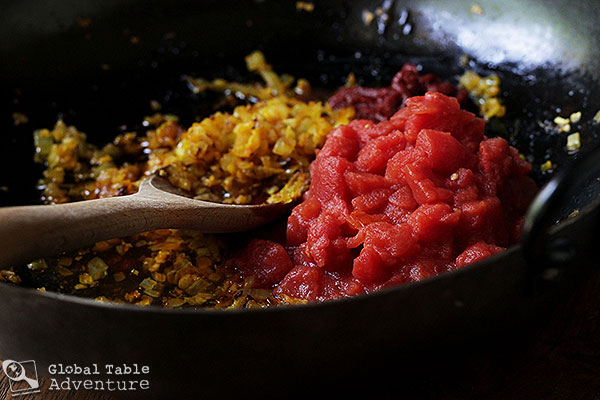 Add on the tomatoes and tomato paste.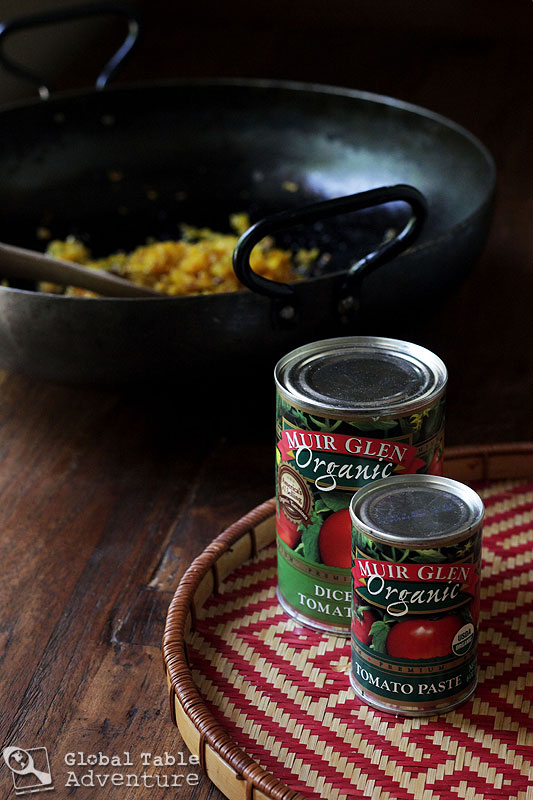 … and gently simmer the mixture until a thick sauce forms, about fifteen minutes. The tomatoes will break down and the flavors will meld. Remove 1 cup and set aside for serving.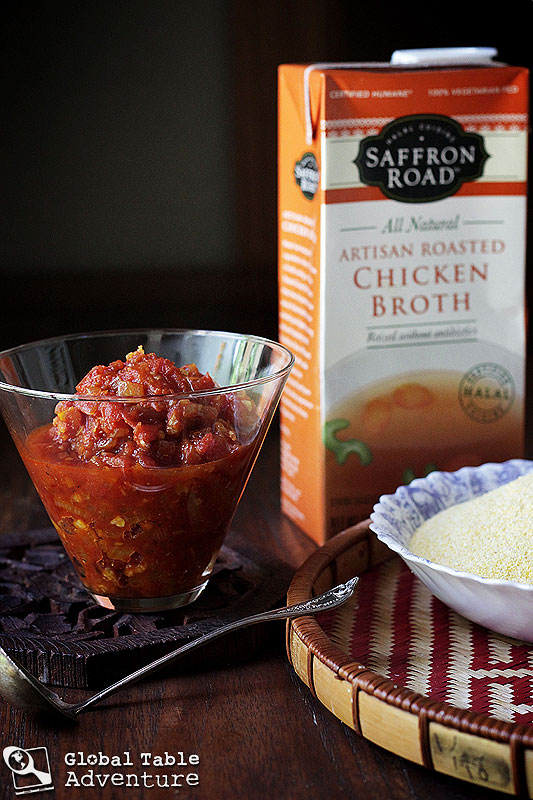 Next, pour on the chicken stock to the remaining tomatoes and whisk in the cornmeal, being sure to add it in a smooth stream.
Cook until thickened, about ten minutes. The cornmeal will be flecked with bits of tomato and softened onion. Yum!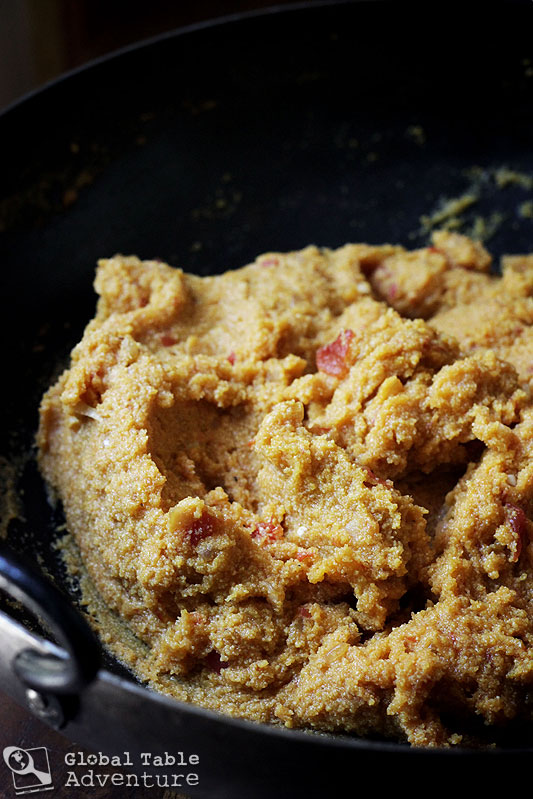 Spoon into oiled ramekins or bowls and press smooth.
Unmold onto each plate and serve with the reserved sauce and Grilled Togo Chicken.
NOTE: This holds up stiffer if you let the mixture cool a few minutes before attempting… you'll notice it thickening.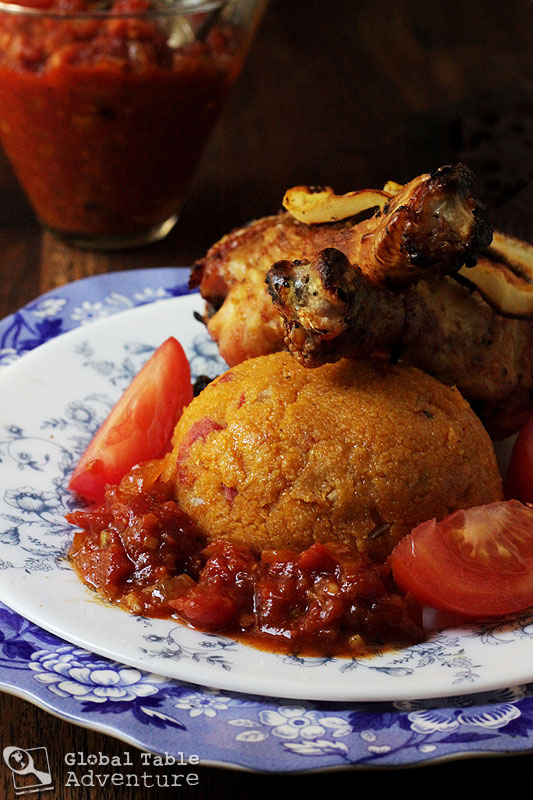 Oh, and don't forget to serve a little of the sauce on the side!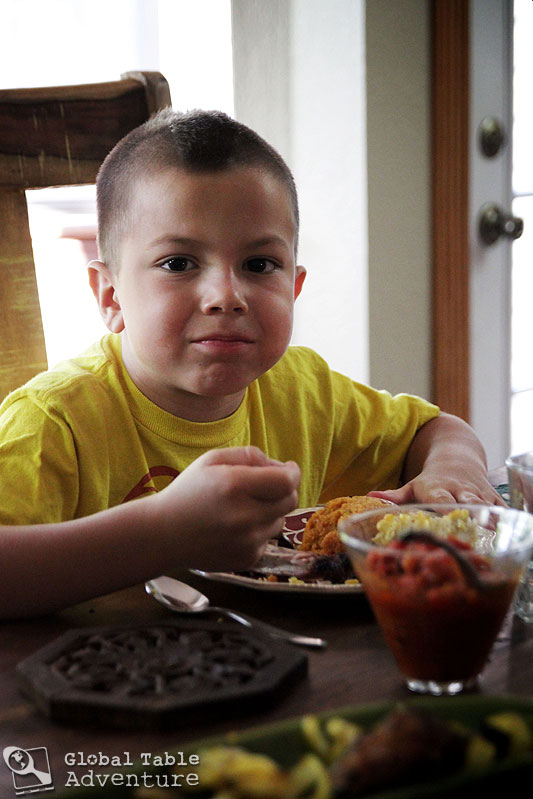 Yummy sandcastles for everyone!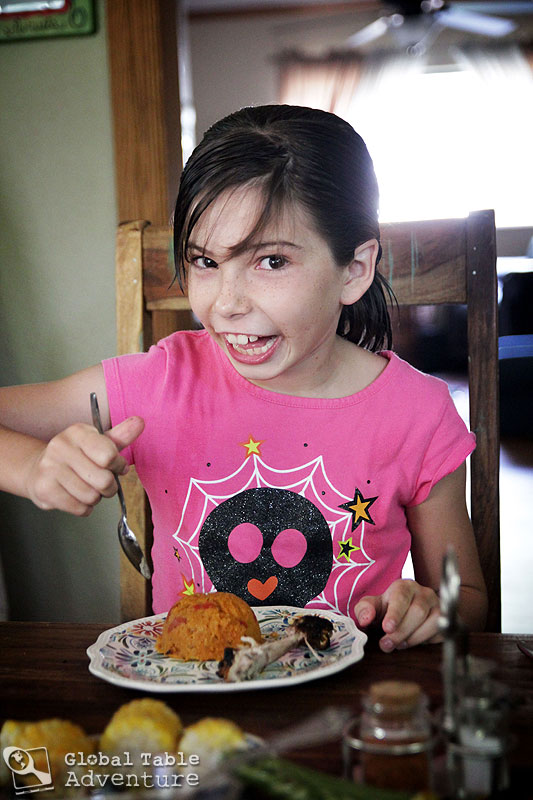 Enjoy with love and light, and a childlike spirit! Always.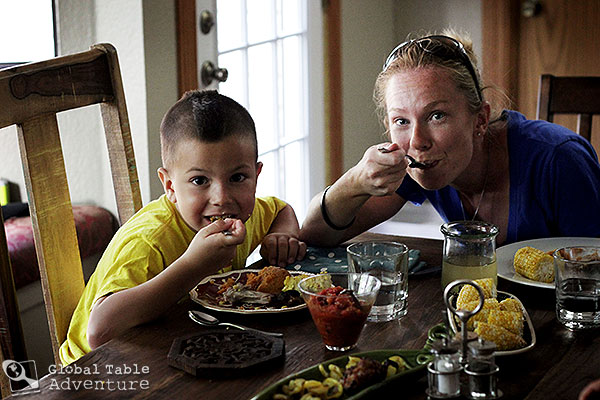 P.S. If you want to bring this to a potluck, try putting it in a casserole and keeping covered tightly with saran. You could serve room temperature and slice into squares. As it cools it will hold its shape better.
P.P.S. Are you in? Will you be bringing your inner child to the table?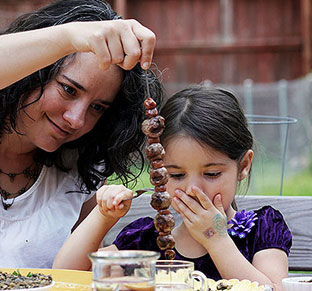 Hungry for more?
Be notified when National Geographic releases my memoir.
Simply fill in your details below.