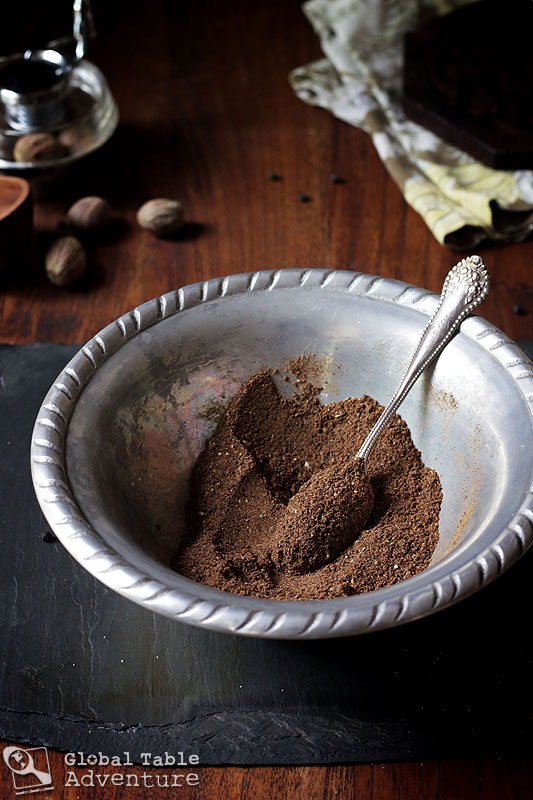 I'm craving a little excitement. A little spice. In my younger years, I might have stayed out all night clubbing, I might have found a new crush,  or I might have packed my bags and drove off into the sunset without checking a map.
Even worse, I might have done all three.
Today, I think, I'll settle for something simpler. Something more manageable.
Baharat is a popular Middle Eastern spice blend which often makes its way into kebabs and other meat preparations. There are countless recipes from Turkey, all the way down to Iran, but one thing is for certain: in Syria, you can count on a hefty amount of black pepper to give your meat delicate heat.
All you need for this recipe is a coffee grinder or spice mill and a handful of spices.
I say double the recipe and give some to a friend. It's the perfect "thinking of you" gift.
Who knows, they might be looking for the Spiced Life, too… or, at the very least, a little sparkle…
Ingredients:
1/4 cup black peppercorns
1/4 cup allspice berries
8 cloves
5 whole cardamom pods
1 tsp grated nutmeg
1 tsp ground cinnamon
Method:
Toast the whole spices in a clean, dry skillet. This should only take about a minute. Keep moving the spices so that they don't burn.
Let cool a moment then grind in a spice grinder.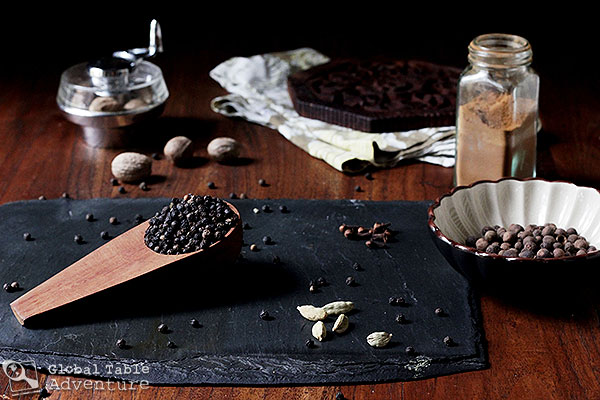 Stir together with the nutmeg and cinnamon.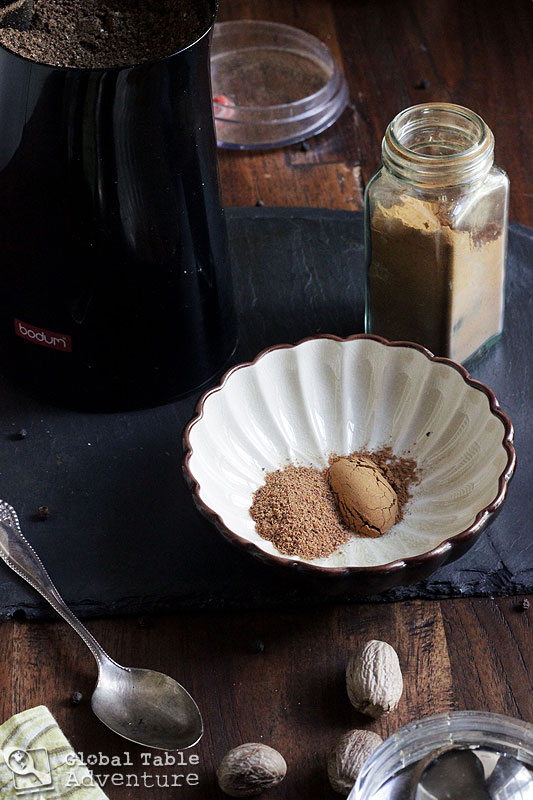 Enjoy the peppery goodness.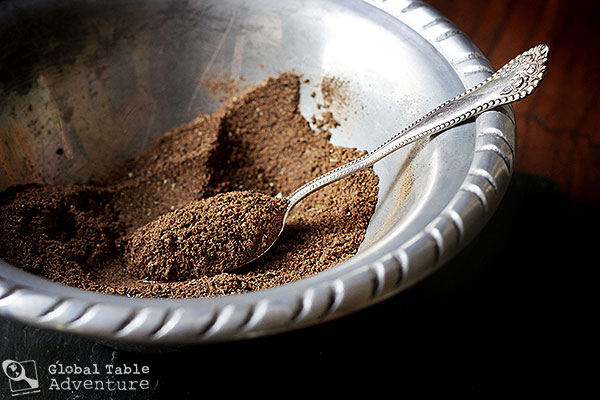 Especially in our Sour Cherry Lamb kebabs.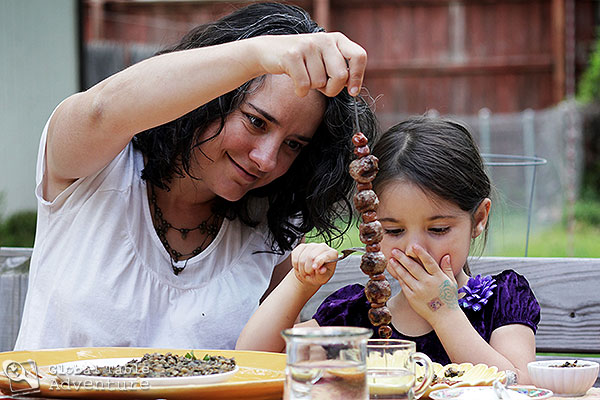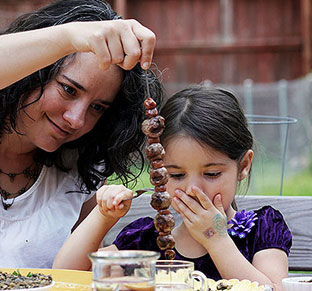 Hungry for more?
Be notified when National Geographic releases my memoir.
Simply fill in your details below.