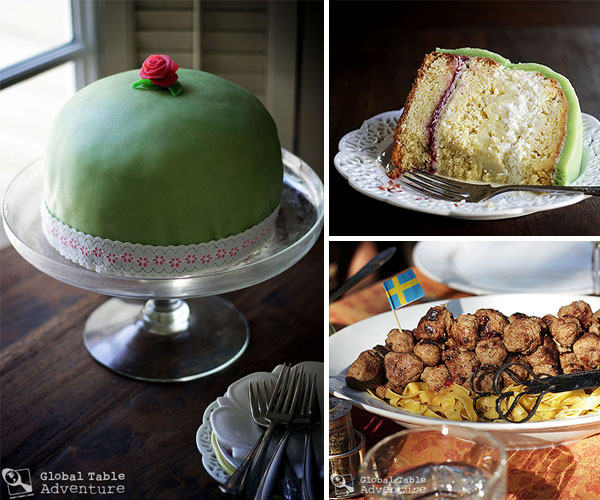 "Att våga är att tappa fotfästet en stund, att inte våga är att förlora sig själv."
"To dare is to lose your foothold for a moment, to not dare is to lose yourself." (Strom, 1981)*
Oh, this week. This beautiful week of Swedish cooking.
As with all the "big hitter" countries, I entered this week with trepidation. It wasn't because of the entree. I knew I'd make Swedish meatballs from the moment I began this Adventure.
No, the main reason I was a bundle of nerves had everything to do with a cake.
A cake!
I really wanted to make a Swedish Princess Cake, but I feared I'd screw it up. I asked you all on our Facebook Page, and so many of you voted that you wanted to see the real deal.  Thank you for motivating me to go for it… for encouraging me to dare.
The recipes and meal review will be posted throughout the week.
Swedish Meatballs [Recipe]
Beautiful, tiny meatballs made with pork and beef, seasoned with a grated onion, cream, and a whisper of nutmeg. Served over buttered egg noodles with a cream gravy. And don't forget the lingonberry jam. Amazing.
Swedish Princess Cake | Prinsesstårta [Recipe]
The epic, domed cake from Sweden, make with cake, whipped cream, raspberry jam, custard, and marzipan "fondant." Boy, howdie. Those Swedes sure know how to party.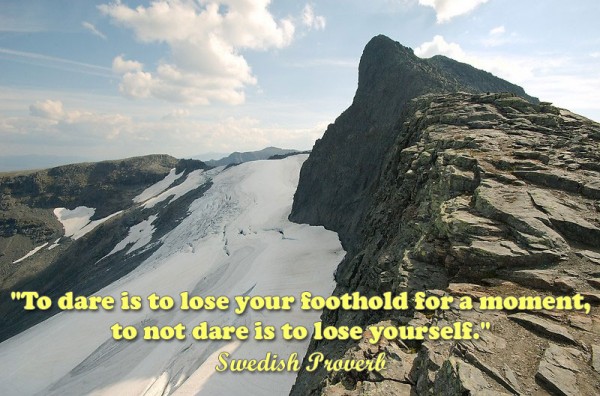 ( Storsylen. Photo by Håvard Berland)
Are you a daring person?
Would you rather play it safe, or stretch out and risk losing your foothold? 
Does it depend on the circumstances?
When are you the most daring?
The least?