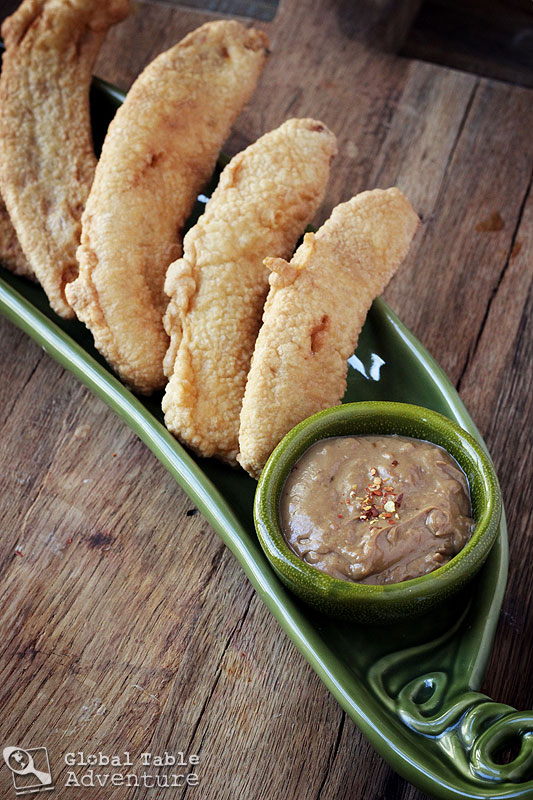 Bakabana is a traditional treat in Suriname. All you do is take very ripe plantains (i.e. blackened), deep fry them, and dust the crispy, fried goodness with powdered sugar. Alternatively, you can serve them with homemade peanut sauce. The result is a crispy-on-the-outside, soft-on-the-inside, finger-licking snack.
What could go wrong?
(Actually, a lot.  I made this recipe three times, before I finally figured out that I needed cornstarch to make the batter crispy. For reference see below. The piece on the left is an all flour batter, the lighter piece on the right is half flour, half cornstarch – and much crispier…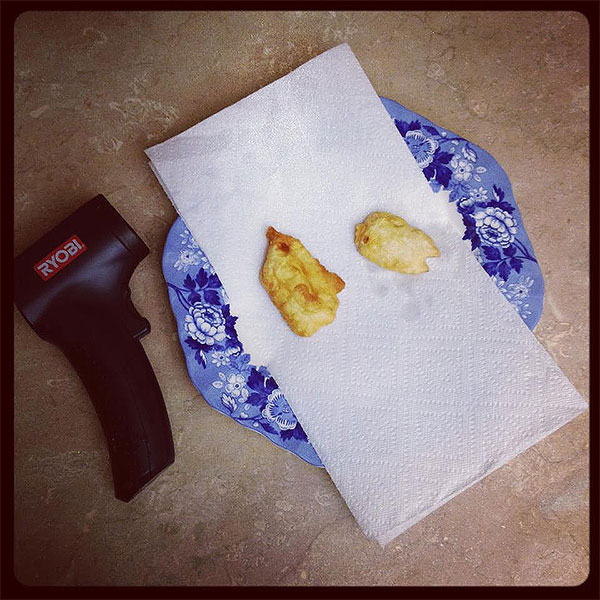 …I also made a really bad peanut sauce…so bad I had to toss the recipe. Thankfully, I have an amazing peanut sauce recipe… my old standby, from when we cooked Indonesia. If you decide to make this peanut sauce, it will look like the picture below, not like the one pictured with the plantains.)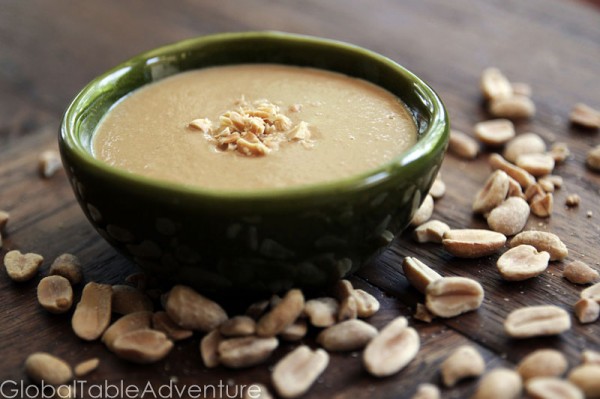 Thanks to our readers on Facebook, Megan H. and Natalie F., who suggested we try Bakabana. This was a fun one.
Serves 2-4
Ingredients:
2-3 plantains
oil, for deep frying
For the batter:
1/3 cup flour
1/3 cup cornstarch
1/2-2/3 cups water, or as needed to make a very thick batter
1/4 tsp salt
Serve with Homemade Peanut Sauce.
Method:
Let's go to Suriname!
First, preheat the vegetable oil to about 400F. You'll need enough to go halfway up the sides of your pot or deep pan.
Next, find some lovely plantains. The more blackened the better. Slice off either end, then cut it in thirds, lengthwise.  This will give you nice, long pieces. I found it easier to crack off the peel after slicing.
Alternatively, for smaller pieces, you can slice the plantain in rounds, then remove the peel.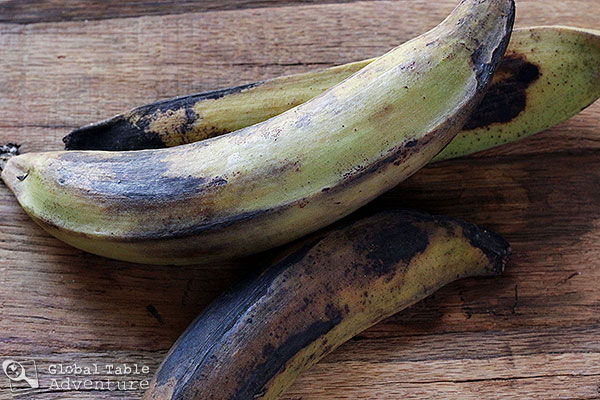 Whisk together the batter, then dip the plantain in it. If the batter drips right off the plantain, it is too thin. You want it to go up onto the plantain and stay there.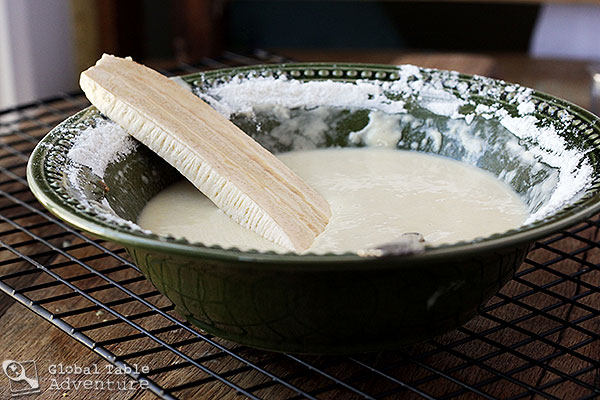 Deep fry the plantains until crispy and golden. They won't get super golden, unless you substitute more flour for the cornstarch.  Cornstarch just doesn't brown (but sure does get crispy).
Dust the fritters with powdered sugar, or serve with peanut sauce.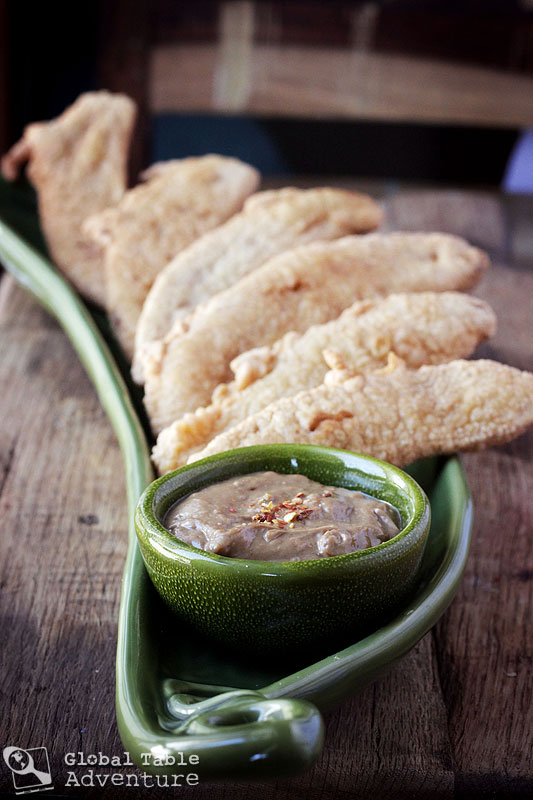 P.S. How do you peel a plantain? These things are tricky!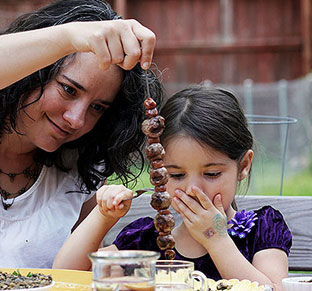 Hungry for more?
Be notified when National Geographic releases my memoir.
Simply fill in your details below.