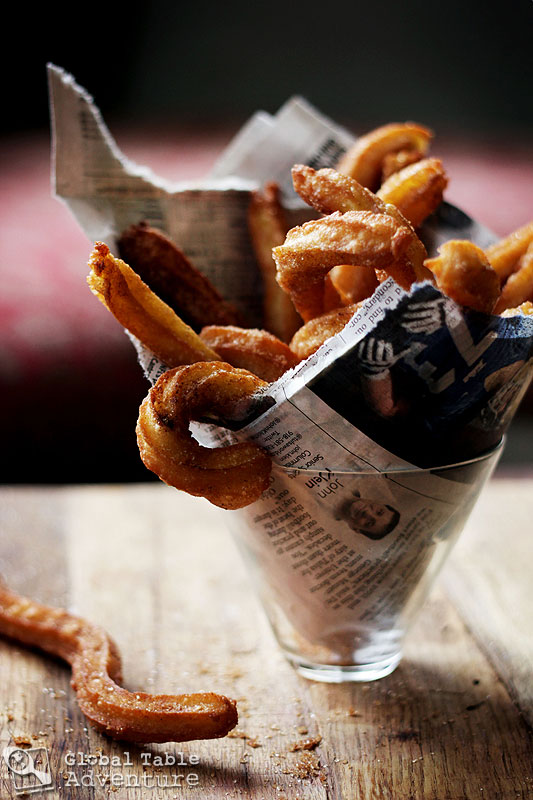 Much to my husband's dismay, I am not well acquainted with deep-fried desserts. There is one exception: the apple cider doughnuts mom made when I was little.  She'd set up a giant pot of bubbling oil and we'd cut and drop discs of cider dough into the shimmering oil, waiting with glee until tiny donuts bobbed up to the surface, golden brown and irresistible. Then we rolled the puffy rounds in cinnamon sugar.
But then… this week… Spain introduced me to Churros… and the words "deep fried" and "cinnamon sugar" popped back into my life… delighting me, Keith, and Ava in equal measure.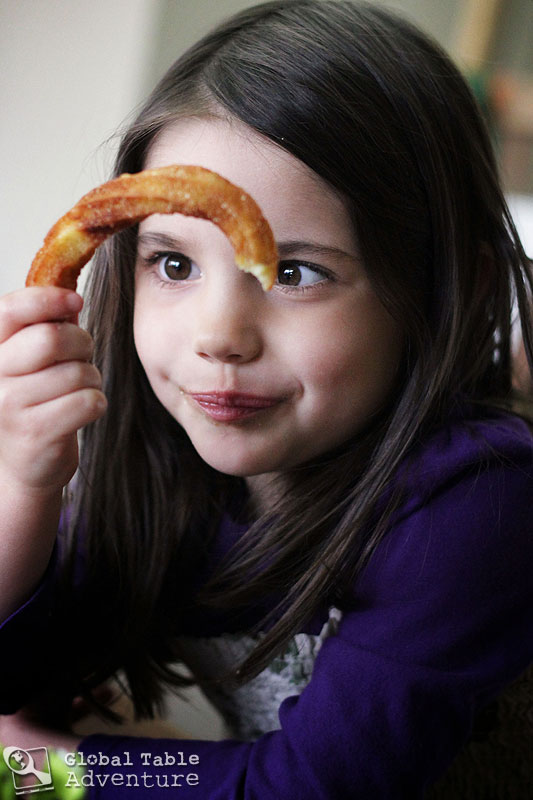 Churros can be found in Portugal, Spain, Mexico, and even right here in the United States… yet I'd never had them until this week (is that a crime?).
The fun bit? Churros can be straight, knotted, twisty, or curly.
Or, as with mine, they can take on a life of their own.
(Doesn't wiggly, wobby, imperfect fried dough taste the best?)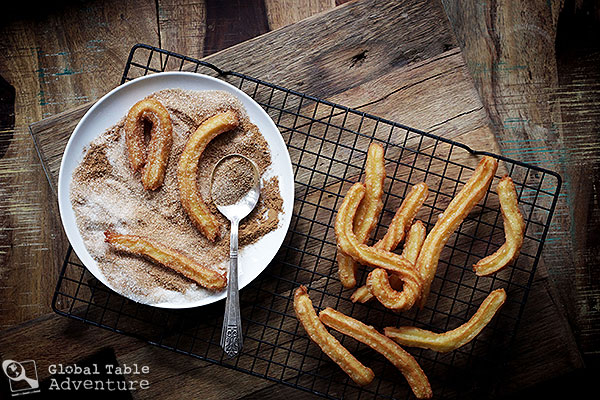 These strips of eggy dough are piped through a star tip into hot oil until crisp and golden. They are then rolled in sugar (or, even better, cinnamon sugar) and enjoyed as hot as possible.
They make an easy midnight snack or a glorious breakfast, especially when dipped in cafe con leche (coffee with milk) or thick chocolate drink.
In the end, they all taste crunchy, a little eggy, and all kinds of sweet.
NOTE: To make this recipe you'll need a 1M Piping Tip from Wilton (or whatever Ginormous piping tip you can find)… and a piping bag or plastic baggie cut to work like a piping bag.
Recipe adapted from The Best Recipe in the World by Mark Bittman
Makes about 2 dozen
Ingredients:
Batter:
8 Tbsp butter
1 Tbsp sugar
1 cup water
1 cup flour
3 eggs
oil, for frying
Sugar coating:
1/2 cup sugar
1 Tbsp cinnamon
Method:
Find a happy spot in Spain to set up your kitchen.
Add an inch or two of oil to large saucepan or pot. Preheat the oil to 350F.
Next, mix the sugar and cinnamon together on a plate. Try not to eat it all up.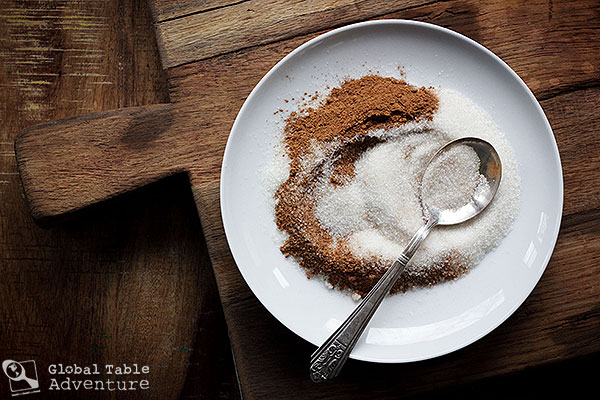 Next, bring the butter, sugar, and water to a boil.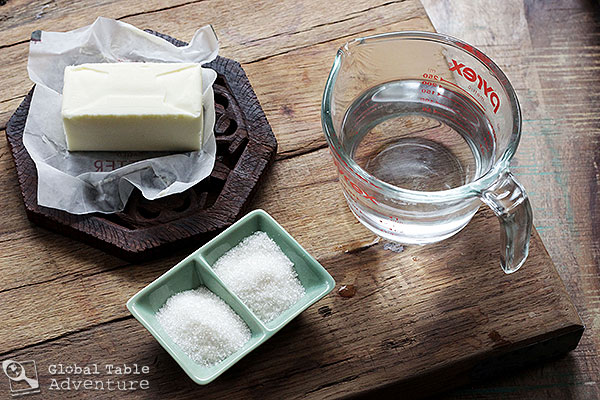 Add flour all at once…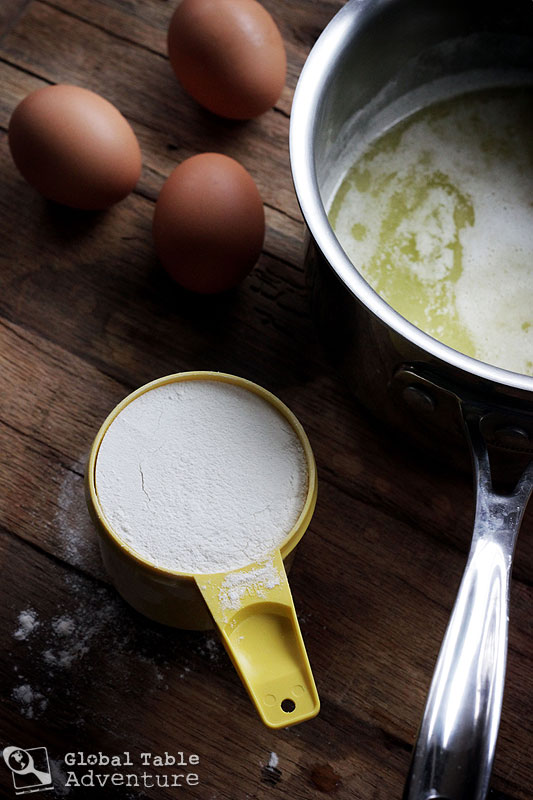 … and stir with a wooden spoon until a smooth mass forms. This will take about a minute.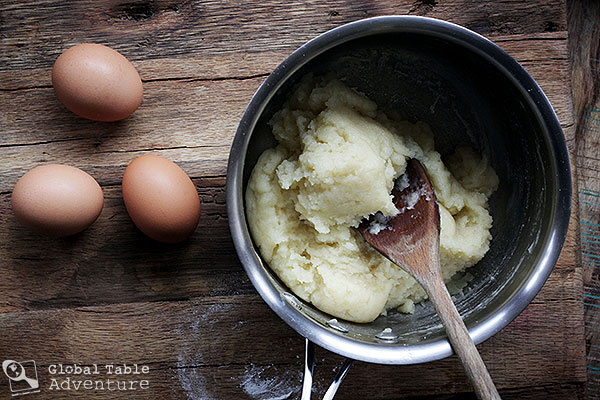 Remove from heat and beat in the eggs, one at a time.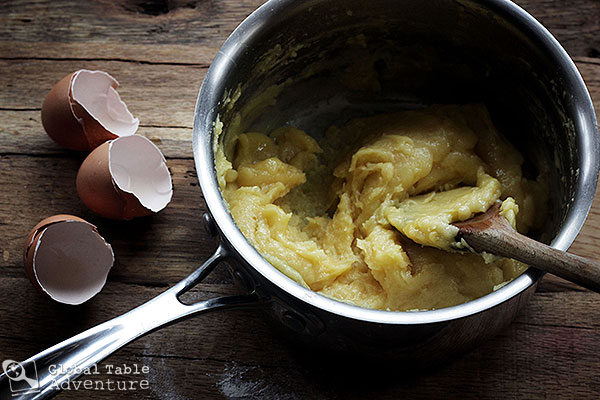 Add the mixture to a pastry bag fitted with a large star tip. Pipe into the hot oil and cook until golden (8 minutes or so)  turning once halfway through.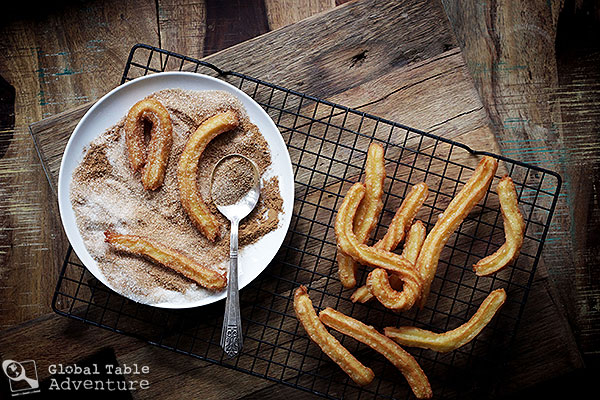 Drain & coat in cinnamon sugar coating.
Then… and finally… and most perfectly…. eat, eat, eat this glory.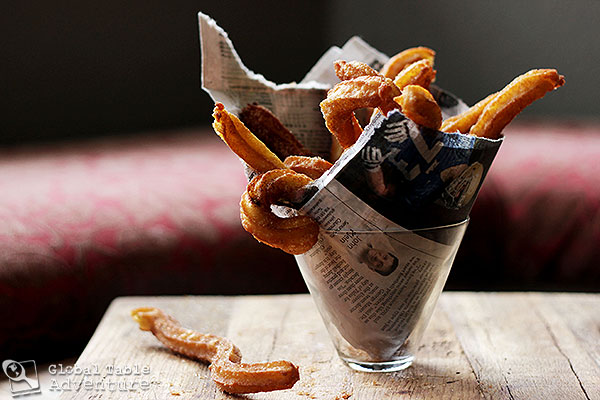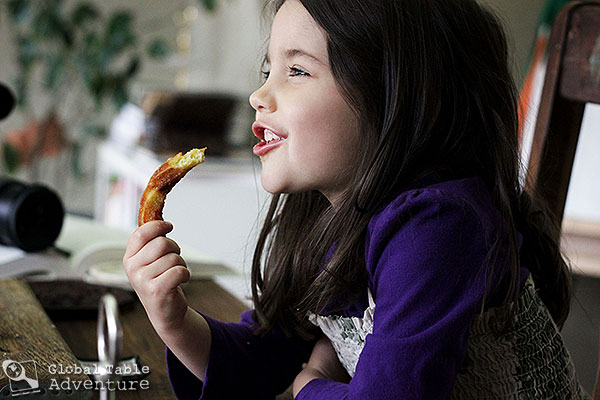 Wishing you the silliest Churros smiles, with love from me to you.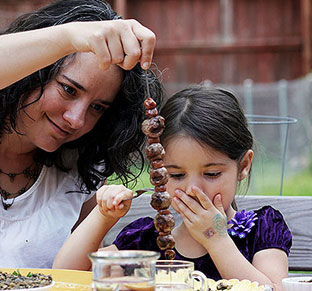 Hungry for more?
Be notified when National Geographic releases my memoir.
Simply fill in your details below.