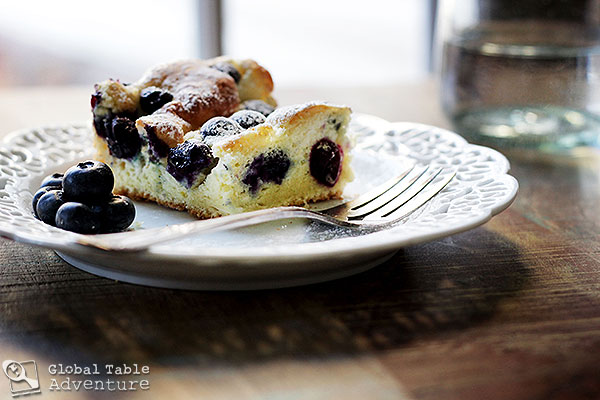 From early springtime all the way into the deep heart of fall, Slovakia's mountains and hills burst with nature's bounty. For those who search, a perpetual harvest reveals herself. Here, trees swoon with the weight of delightfully sour cherries, juicy, grapes, apricots, and apples. There, bushes bloom with blueberries, woodsy and sweet.
This land, surely, is magic.
When there is more fruit than can be gathered in an apron, Slovakia makes Bublanina, a.k.a. Bubbly Cake.
Just one secret makes this slightly sweet cake light and fluffy: whipped egg whites. Fruit, sliced, chunked, or left whole, is scattered across the foamy surface and, as the cake puffs up in the oven, it bubbles around the fruit.
Some fruit sinks down. Some fruit does not.
Once out of the oven, the whole thing is covered with a cloud of powdered sugar, until even the air around it tastes sweet.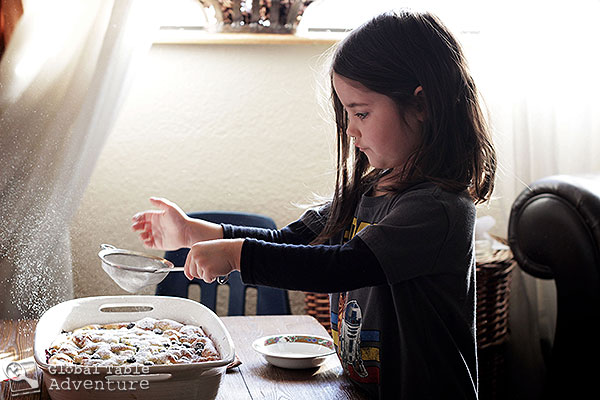 It's all kinds of whimsical and the perfect way to ring in the hope of spring (I promise it's coming – I even witnessed a few daffodil leaves peeking through the hard earth last weekend).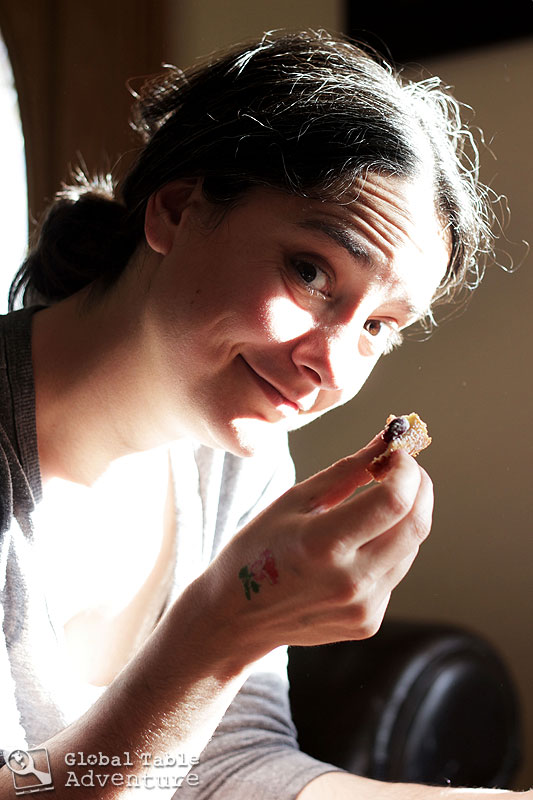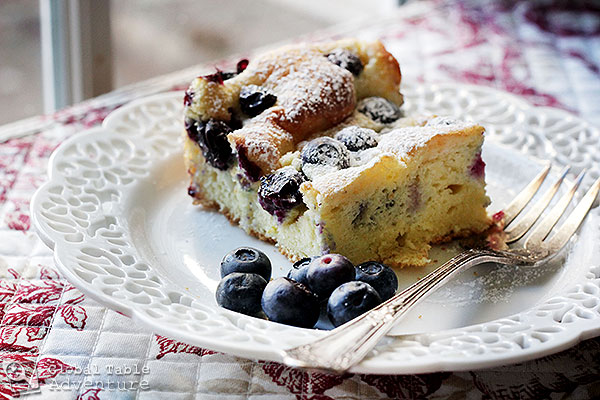 Makes one 11×9 cake
Ingredients (serves 4-6)
Wet Ingredients
1 1/4 cups whole milk
5 eggs, separated
¼ cup vegetable oil
Dry Ingredients
2  cups flour
3/4 cup powdered sugar
1 tsp baking powder
1 lemon, zested
pinch of salt
About 2 cups of fruit (sour cherries or blueberries) + a spoonful of flour
powdered sugar, for dusting
Directions:
Begin this recipe in an open air kitchen, if you can… surrounded by a field of sunflowers. Just because.
Since Bublanina is an airy cake, it's important to have all your prep done ahead of time, so it doesn't deflate.
So … first things first:
Preheat oven to 375F degrees.
Grease an 11×9 pan.
Toss the fruit with a spoonful of flour and set aside.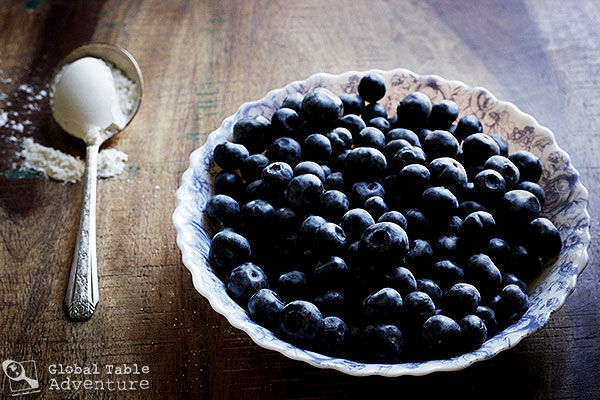 Now for some mixing bowl fun.
DRY INGREDIENTS
In a small bowl, whisk together the dry ingredients: flour, powdered sugar, baking powder, lemon zest, and salt.
Breathe in that lemon love! Happy Valentine's Day, friends.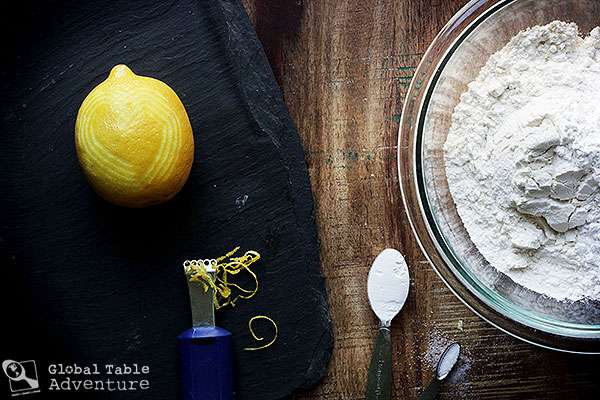 WET INGREDIENTS
Next, in a large bowl, whisk together wet ingredients (milk, egg yolks, and vegetable oil) until a smooth batter forms.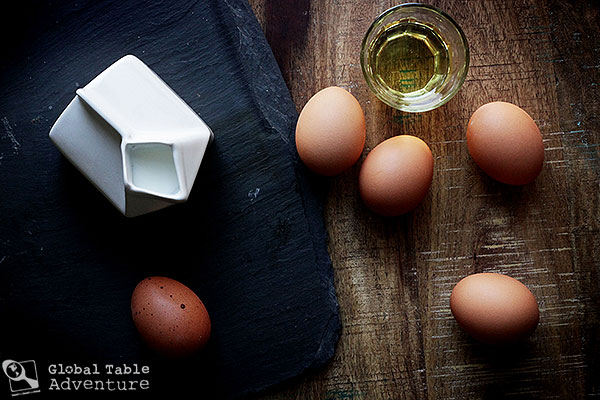 EGG WHITES
Whip the egg whites in a clean, dry bowl until glossy, stiff peaks form.
ASSEMBLY
Add the dry ingredients to the wet and stir until a smooth batter forms.
Using a spatula, fold the egg whites into the batter.. do it in thirds, until the mixture is airy and light.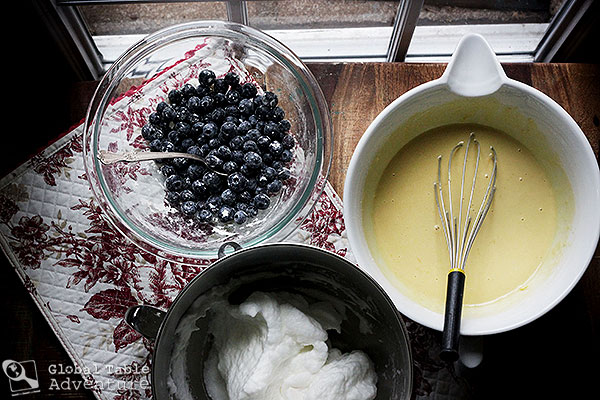 Pour this voluptuous batter into your baking dish and cover randomly with fruit. Be gentle, so as to not overly deflate the cake. Some fruit will sink immediately and that's okay. In this photo, I only needed 1 3/4 cups fruit.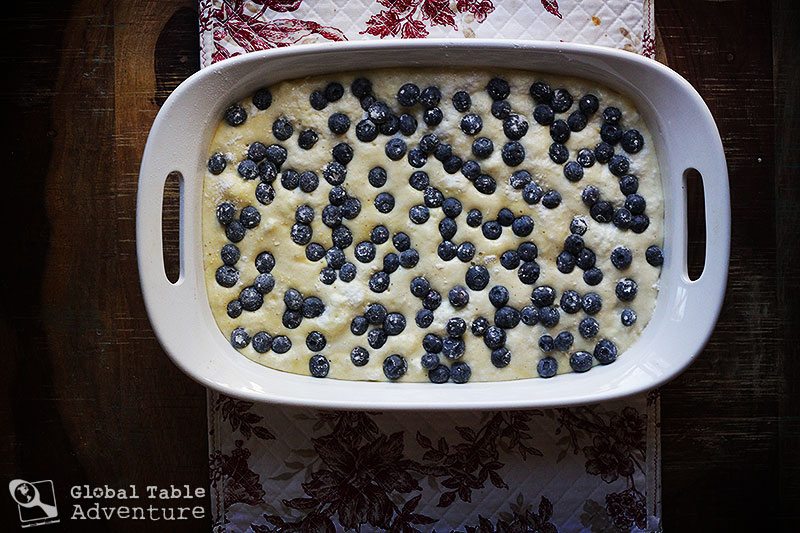 Bake for about 30 minutes, or until a toothpick inserted comes out cleanly.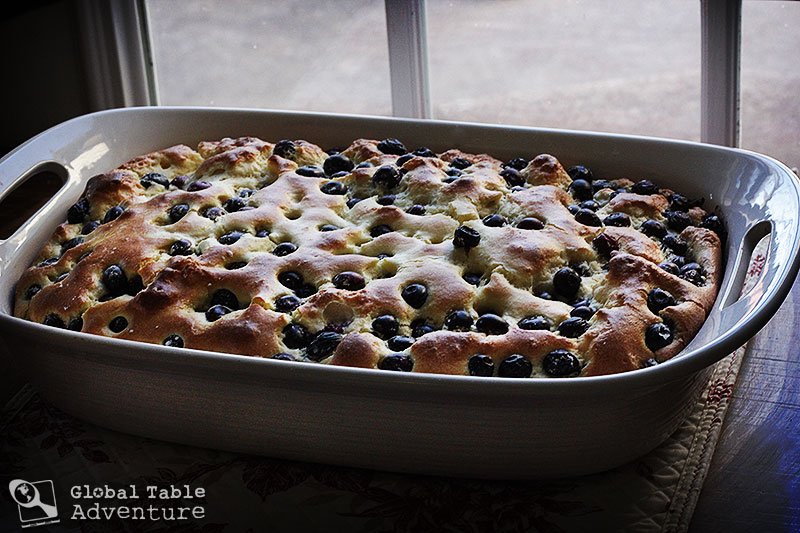 Cool, cut into squares, and cover with a snowfall of powdered sugar.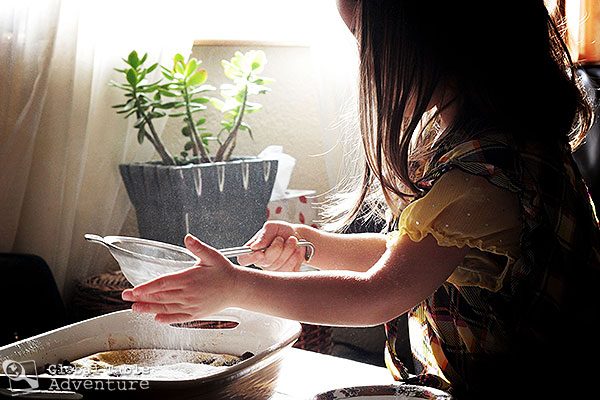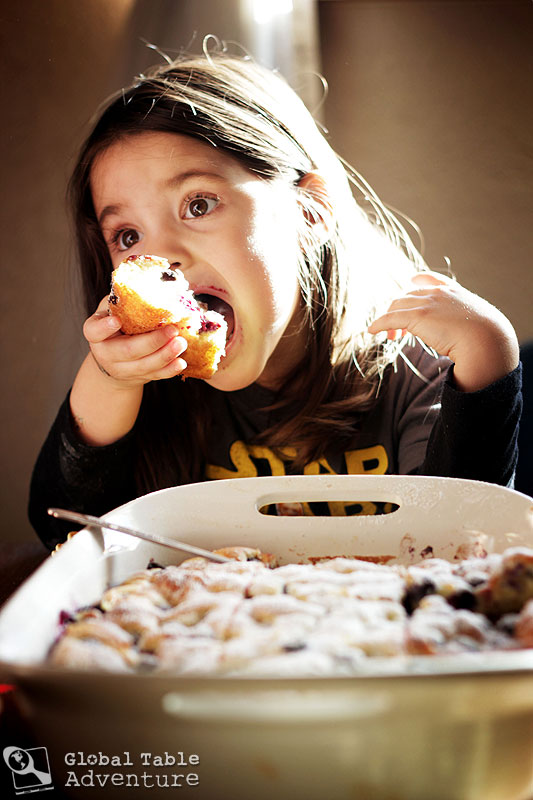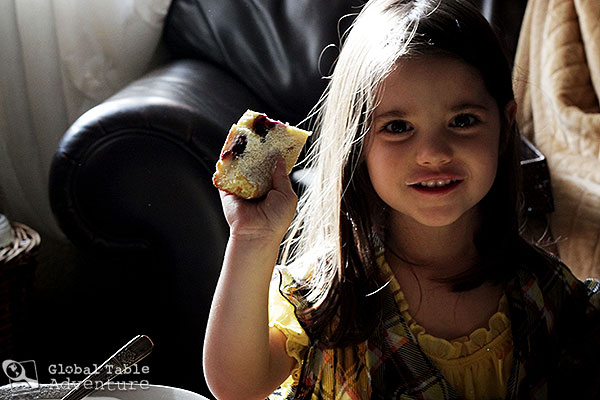 Welcome to Yum-Town, Slovak-style.
Adapted from and inspired by Fooditka and Slovak Cooking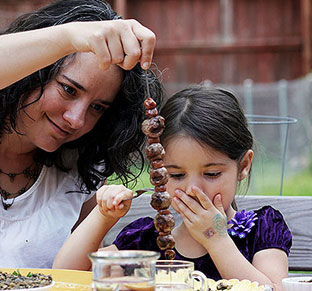 Hungry for more?
Be notified when National Geographic releases my memoir.
Simply fill in your details below.