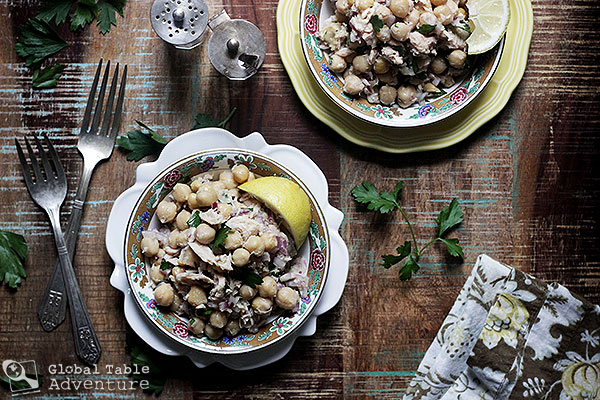 Paulo from Portugal told me Atum com Grão is the salad he served at his wedding. The wedding was in France, but they wanted to imbue the reception with a taste of his homeland. Being a very visual person, I immediately imagined his elegant, windswept bride in flowing white gown, chowing down on tuna and chickpeas tossed with onion, lemon juice, and parsley.
To be honest, I relish the thought of a bride with tuna and onion breath.
How brave. How confident!
How awesome these people honor their traditions above and beyond all else.
I love it.
So here's to crossing a bridge to new beginnings with the security of tuna and chickpeas on your side.
If they can do it, so can we.
(P.S. We can also replace the tuna with cod, he says and the lemon juice with vinegar. Lots of yummy options from Portugal.)
Serves 4-6
Ingredients:
2, 15 oz cans of chickpeas (rinsed & drained)
1 12 oz can tuna, drained (I used solid white albacore tuna in spring water)
1 cup minced red onion, (about a half a large onion)
handful parsley, chopped
1 lemon, juiced (or to taste)
olive oil, (4 Tbsp, or to taste)
salt & fresh cracked pepper
Method:
Find a glorious kitchen in a rose colored castle. Something overlooking a sea of villages and patches of green grasses.
The best thing about this salad is you just toss it together and serve. There's nothing fancy pants about it. That's why it's so great to make in an overly elegant castle. Life is all about contrast.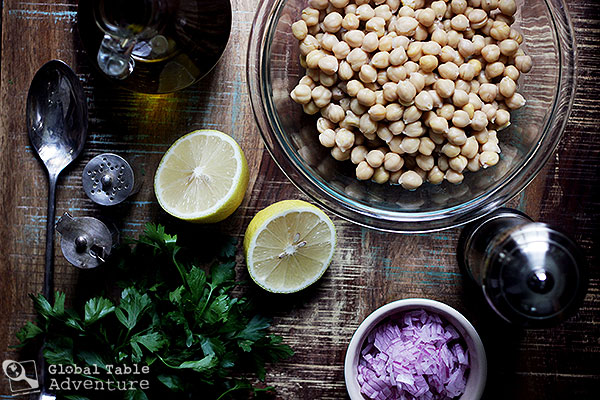 That being said, you will want to get the best tuna you can find. I really enjoy solid white albacore in water because it comes with big chunks of tuna, which adds good toothsome texture to the salad.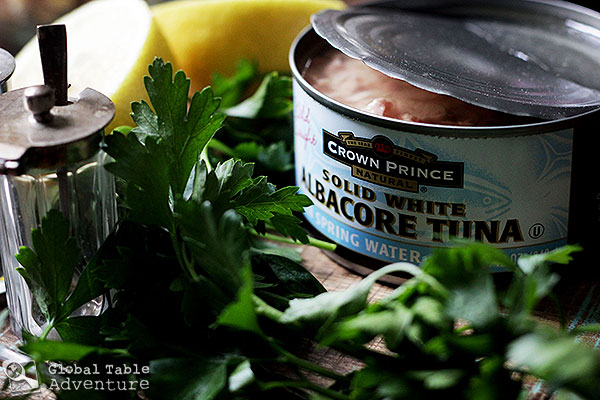 Add as much lemon juice and olive oil as you'd like, and be sure to add a nice sprinkling of salt and fresh cracked pepper. A little wedge of lemon makes a pretty and tasty garnish.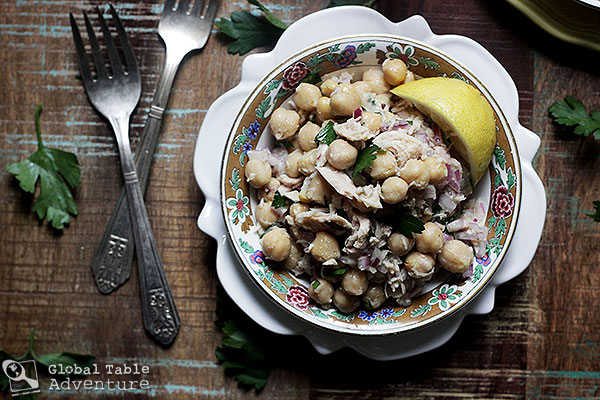 How much healthier can comfort food get?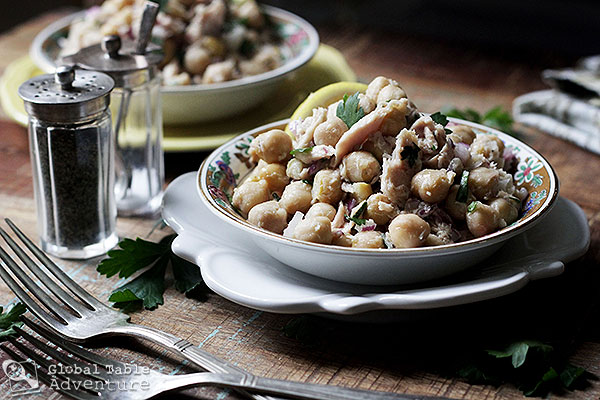 Enjoy with a breeze and a view. And a boat or two, to make a quick escape to bliss. Just in case.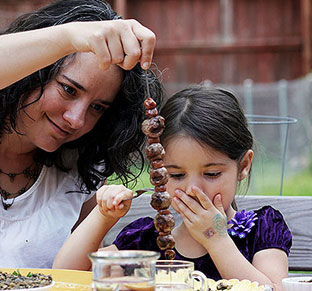 Hungry for more?
Be notified when National Geographic releases my memoir.
Simply fill in your details below.