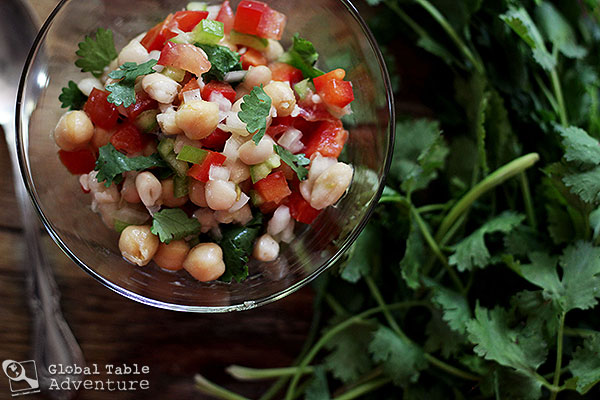 Next time you go to a potluck,  spice up everyone's life with pakistani mixed bean salad. Each bite has bits of chickpea, northern white beans, tomato, onion, and peppers. The salad can be spicy or mild, tart or savory. It all depends on how you mix it. Either way, it's fresh, healthy, and – thanks to being seasoned with lemon juice, cilantro, and garam masala –  just on the other side of unusual.
Be sure to make this salad at least a few hours before you need it, to give time for the flavors to meld. Overnight is best.
Recipe adapted from Laura Kelley at Silk Road Gourmet.
Ingredients:
1 (15 oz) can northern white beans, drained
1 (15 oz) can chickpeas, drained
2 tomatoes, chopped
1/2 large onion, chopped
1 red pepper, chopped
green chili pepper, minced (to taste)*
1- 1 1/2 lemons juiced (to taste)
1/4 cup grapeseed oil (vegetable oil may be substituted)
1 tsp garam masala **
pepper
salt
1/2 bunch cilantro, stemmed & torn roughly
*I used part of a hatch chili pepper, but in traditional Pakistani cooking you would use a long, skinny, hot pepper – something like a thai bird but longer. My grocery store was out. Real life.
** Garam Masala is made with black cardamom in Pakistan, although I found our house blend to be a nice addition.
Method:
Drain and rinse the beans and add to your mixing bowl.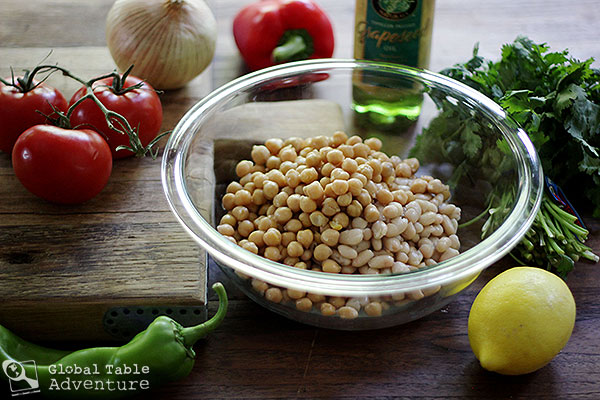 Chop everything up (except the cilantro)… until you have a bowl of colorful confetti. I was able to use a lot of a mild hatch chili (no spice); you'll want to be careful if you use a real, spicy chili pepper – a little goes a long way.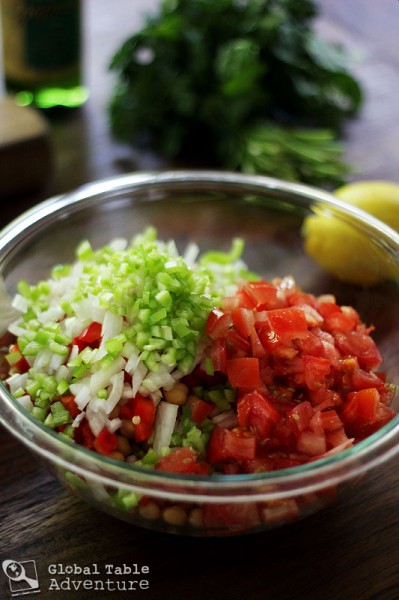 Now, time for this salad to get dressed.
Lemon juice…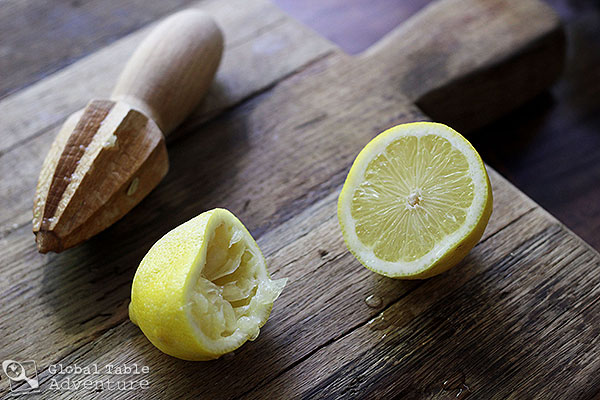 … and oil. Grapeseed oil or vegetable oil is fine.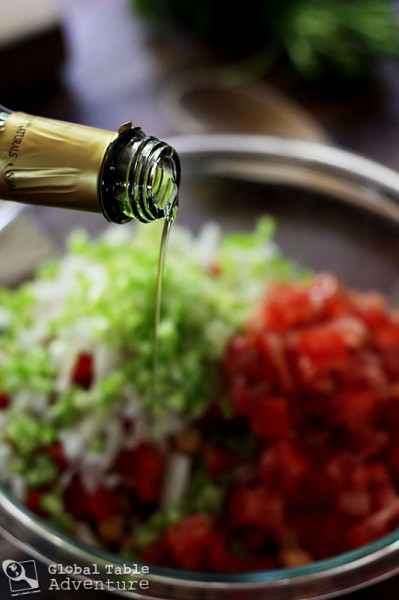 Add garam masala, salt and pepper, to taste.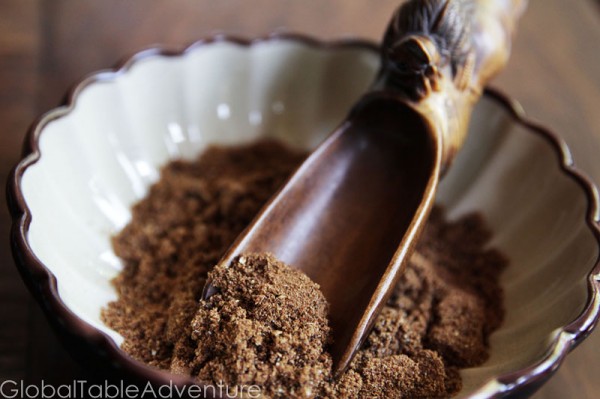 Toss the salad and refrigerate a few hours or overnight. Right before serving, mix with a happy helping of torn cilantro leaves.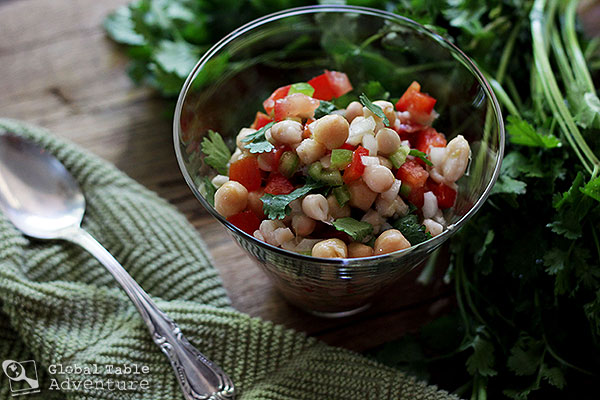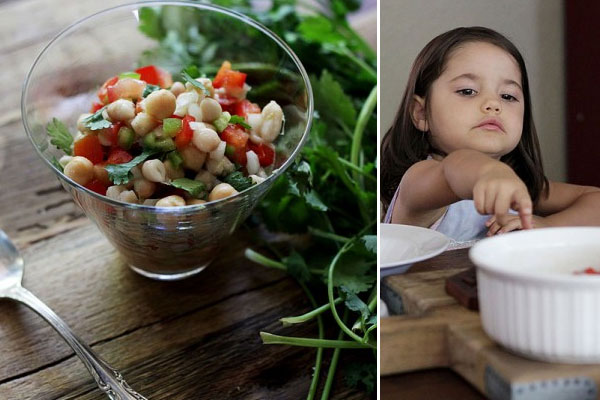 Enjoy with smiling faces and a bright spirit.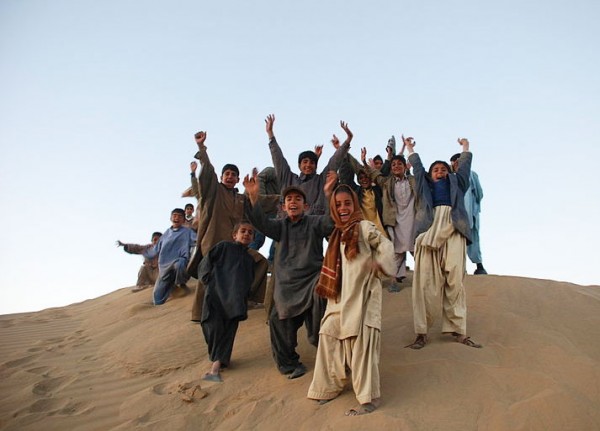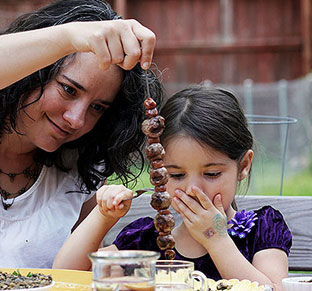 Hungry for more?
Be notified when National Geographic releases my memoir.
Simply fill in your details below.